Transforming building maintenance and repair in Clapham
Rope Access Building
Maintenance Clapham
View Services
Contact Us
Abseiling for Construction & Building Maintenance in Clapham
It is not always possible to access your Clapham building once the scaffold has been struck and using cherry pickers is simply too expensive. To put things in perspective, our abseilers can usually complete the task for the cost of hiring a cherrypicker! and that doesn't include anyone to actually complete the work you need, it's only the hiring cost.
If you add that to the inconvenience of trying manoeuvre a massive lorry to the work area, abseiling really does make sense. Or abseilers can reach any area of your building to assist with installations or repair an ongoing issue, be it a leaking gutter, replacing glazing, adding an expansion joint or inspecting for faults.
Using abseiling for building maintenance
Our services
Rope Access Building Maintenance Services for Clapham And Surrounding Counties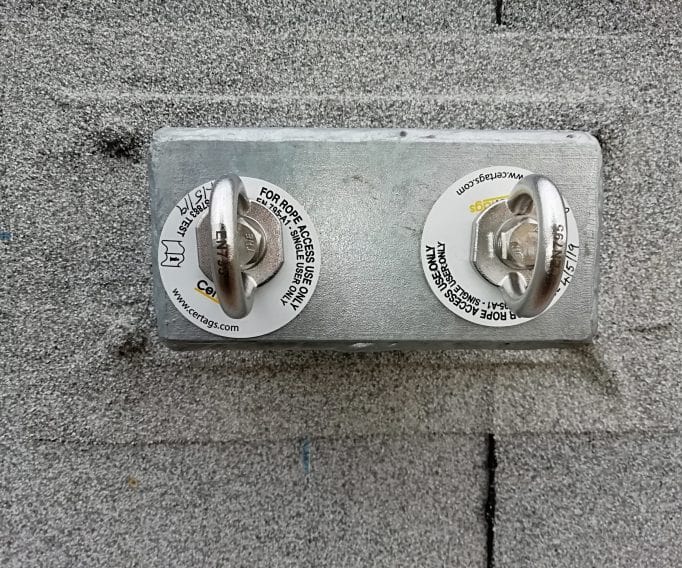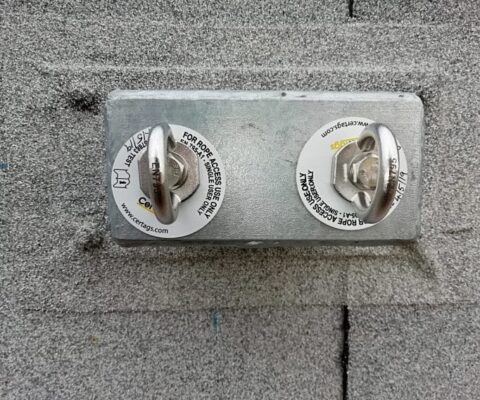 Eyebolts & Fall Restraint Testing
Periodic testing & certification of class A1 anchors and fall protection equipment.
Book Now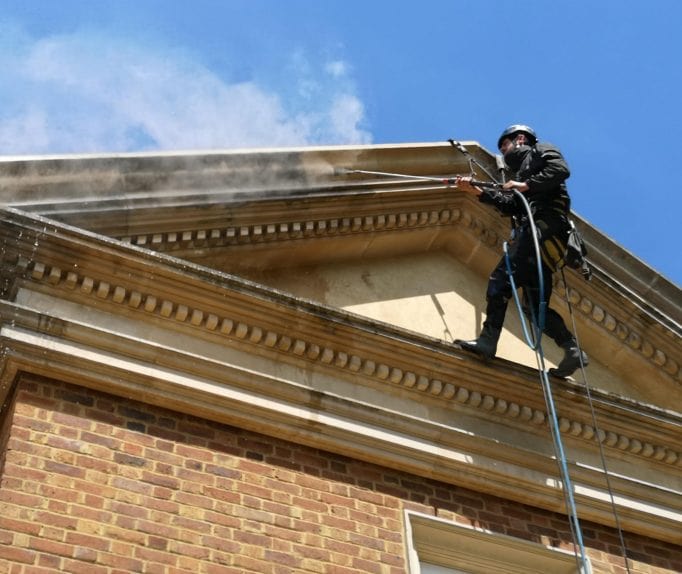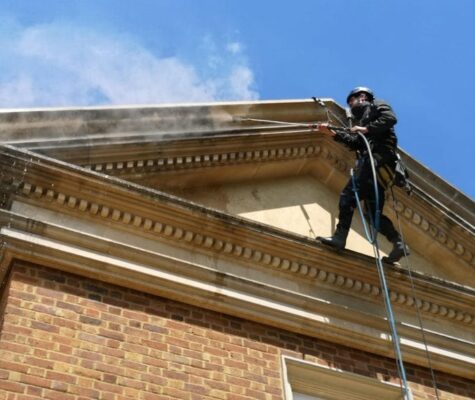 Natural Stone Steam Cleaning
Using professional stone cleaning systems and abseiling methods, stone can be cleaned perfectly.
Book Now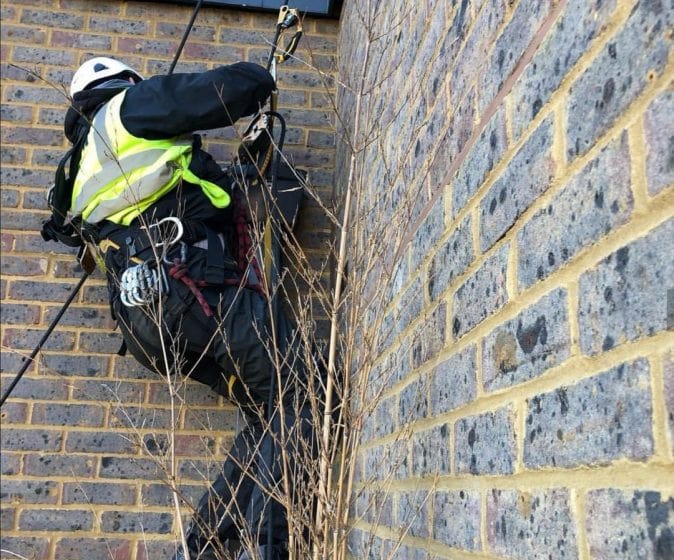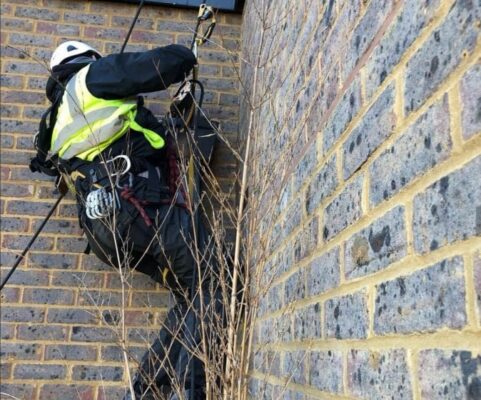 No need for scaffold or cherry pickers to repair an exterior leak. Our abseilers can do it.
Book Now
Get In Touch
Fill in the form below and we'll be in touch within 24hrs of receiving your message.
Facts About Clapham
Clapham History
According to the history of the Clapham family, maintained by the College of Heralds, in 965 King Edgar of England gave a grant of land at Clapham to Jonas, son of the Duke of Lorraine, and Jonas was thenceforth known as Jonas "de Clapham". The family remained in possession of the land until Jonas's great-great-grandson Arthur sided against William the Conqueror during the Norman invasion of 1066 and, losing the land, fled to the north.
In the late 17th century, large country houses began to be built there, and throughout the 18th and early 19th century, it was favoured by the wealthier merchant classes of the City of London, who built many large and gracious houses and villas around Clapham Common and in the Old Town. Samuel Pepys spent the last two years of his life in Clapham, living with his friend, protected at the Admiralty and former servant William Hewer, until his death in 1703.
General Info
Clapham is a district of South London lying mostly within the London Borough of Lambeth, but with some areas extending into the neighbouring London Borough of Wandsworth. The Common comprises 220 acres of green space, crisscrossed by footpaths, with three ponds, a Victorian bandstand and a large number of mature trees, including horse chestnuts and a significant avenue of London plane trees along Long Road.
Clapham North lies on either side of Clapham Road and borders the relatively modern creation 'Stockwell' in the historic Lambeth parish on Union Road and Stirling Road. There is a "Stockwell Town" Partnership sign north of Union Road demarcating the boundary between Clapham and Stockwell. The northern part of Clapham in the Larkhall ward includes the Sibella conservation area.
Rope Access Window Cleaning Clapham