Transforming building maintenance and repair in Whitechapel
Rope Access Building
Maintenance Whitechapel
View Services
Contact Us
Abseiling for Construction & Building Maintenance in Whitechapel
It is not always possible to access your Whitechapel building once the scaffold has been struck and using cherry pickers is simply too expensive. To put things in perspective, our abseilers can usually complete the task for the cost of hiring a cherrypicker! and that doesn't include anyone to actually complete the work you need, it's only the hiring cost.
If you add that to the inconvenience of trying manoeuvre a massive lorry to the work area, abseiling really does make sense. Or abseilers can reach any area of your building to assist with installations or repair an ongoing issue, be it a leaking gutter, replacing glazing, adding an expansion joint or inspecting for faults.
Using abseiling for building maintenance
Our services
Rope Access Building Maintenance Services for Whitechapel And Surrounding Counties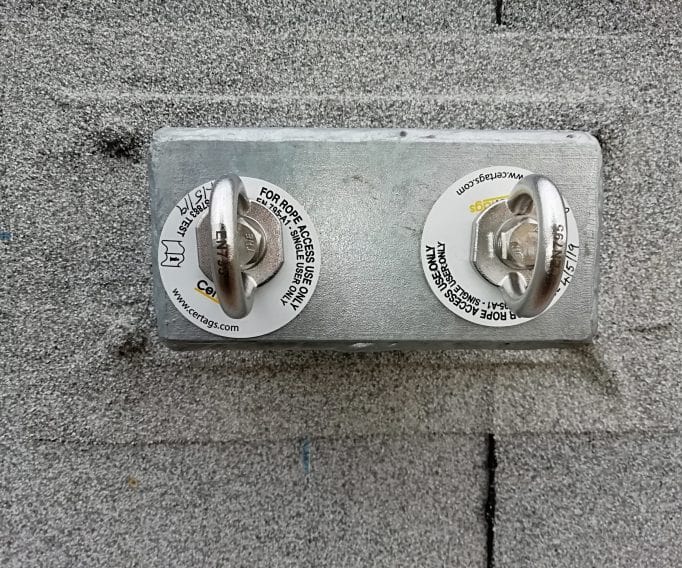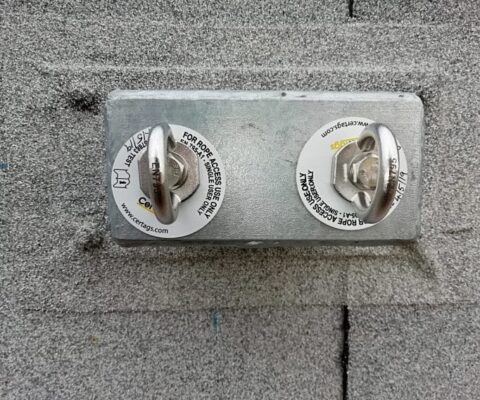 Eyebolts & Fall Restraint Testing
Periodic testing & certification of class A1 anchors and fall protection equipment.
Book Now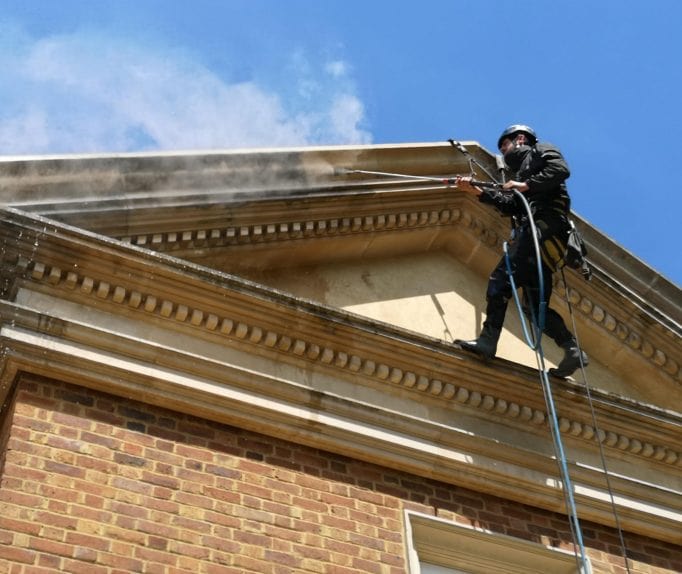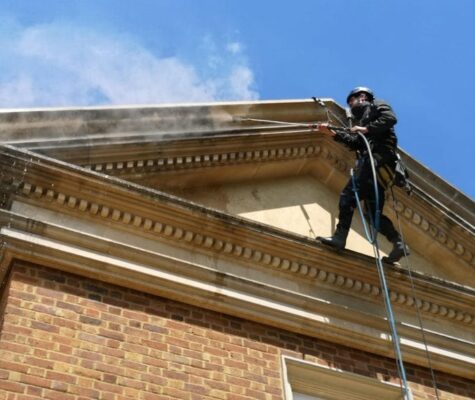 Natural Stone Steam Cleaning
Using professional stone cleaning systems and abseiling methods, stone can be cleaned perfectly.
Book Now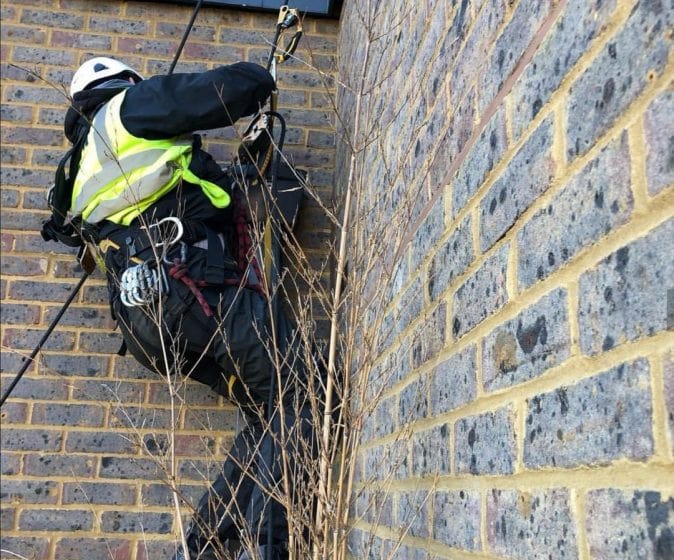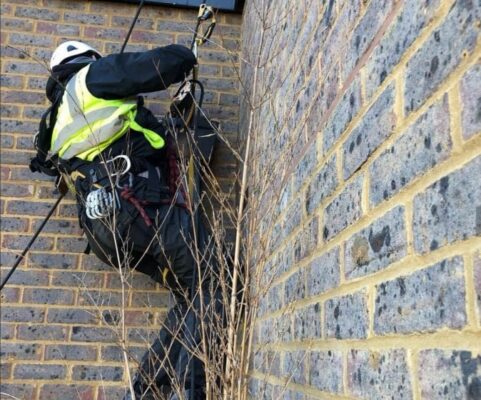 No need for scaffold or cherry pickers to repair an exterior leak. Our abseilers can do it.
Book Now
Get In Touch
Fill in the form below and we'll be in touch within 24hrs of receiving your message.
Facts About Whitechapel
Whitechapel History
Whitechapel High Street and Whitechapel Road are now part of the A11 road. Anciently, the initial part of the Roman road between the City of London and Colchester, exiting the city at Aldgate. In later times, travellers to and from London on this route were accommodated at the many coaching inns which lined Whitechapel High Street.
By the late 16th century, the suburb of Whitechapel and the surrounding area had started becoming 'the other half' of London. Located east of Aldgate, outside the City Walls and beyond official controls, it attracted the less fragrant activities of the city. Particularly tanneries, breweries, foundries and slaughterhouses.
General Info
Whitechapel is a district in East London and the future administrative centre of the London Borough of Tower Hamlets. Part of the East End of London, east of Charing Cross, it was part of the ancient parish of Stepney, Middlesex. It was split off as a separate parish in the 14th century. It became part of the County of London in 1889 and Greater London in 1965.
The area was the centre of the London Jewish community in the 19th and early 20th century, and the location of the infamous 11 Whitechapel murders, some of which were attributed to the mysterious serial killer known as Jack the Ripper. In the latter half of the 20th century, Whitechapel became a significant settlement for the British Bangladeshi community.
Rope Access Window Cleaning Whitechapel