Transforming building maintenance and repair in Deptford
Rope Access Building
Maintenance Deptford
View Services
Contact Us
Abseiling for Construction & Building Maintenance in Deptford
It is not always possible to access your Deptford building once the scaffold has been struck and using cherry pickers is simply too expensive. To put things in perspective, our abseilers can usually complete the task for the cost of hiring a cherrypicker! and that doesn't include anyone to actually complete the work you need, it's only the hiring cost.
If you add that to the inconvenience of trying manoeuvre a massive lorry to the work area, abseiling really does make sense. Or abseilers can reach any area of your building to assist with installations or repair an ongoing issue, be it a leaking gutter, replacing glazing, adding an expansion joint or inspecting for faults.
Using abseiling for building maintenance
Our services
Rope Access Building Maintenance Services for Deptford And Surrounding Counties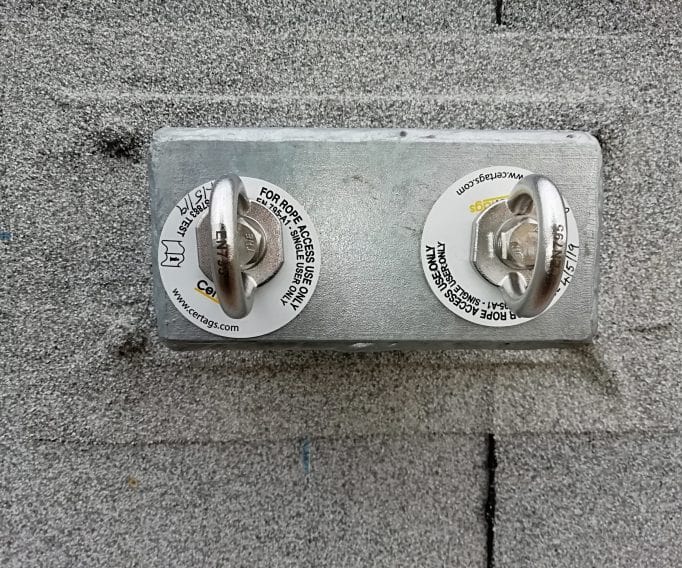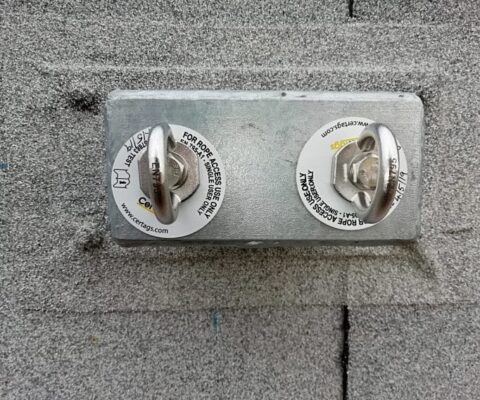 Eyebolts & Fall Restraint Testing
Periodic testing & certification of class A1 anchors and fall protection equipment.
Book Now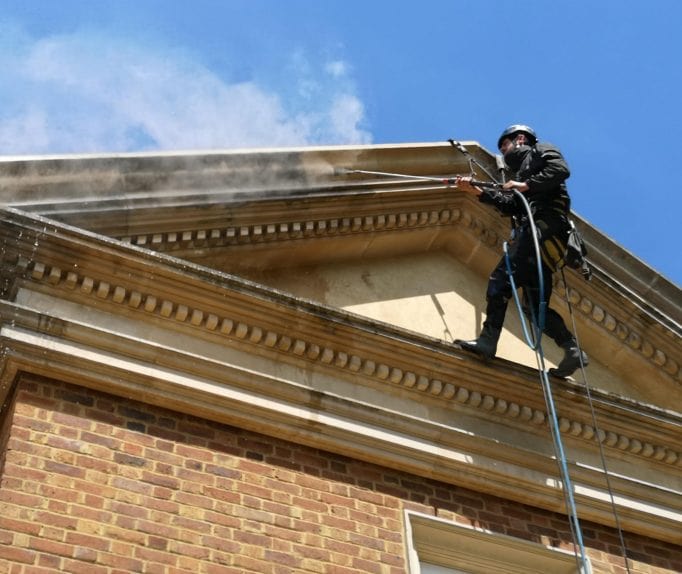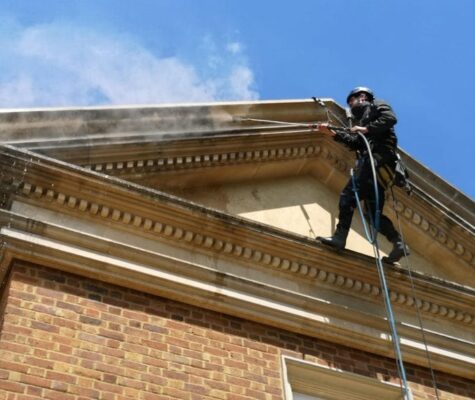 Natural Stone Steam Cleaning
Using professional stone cleaning systems and abseiling methods, stone can be cleaned perfectly.
Book Now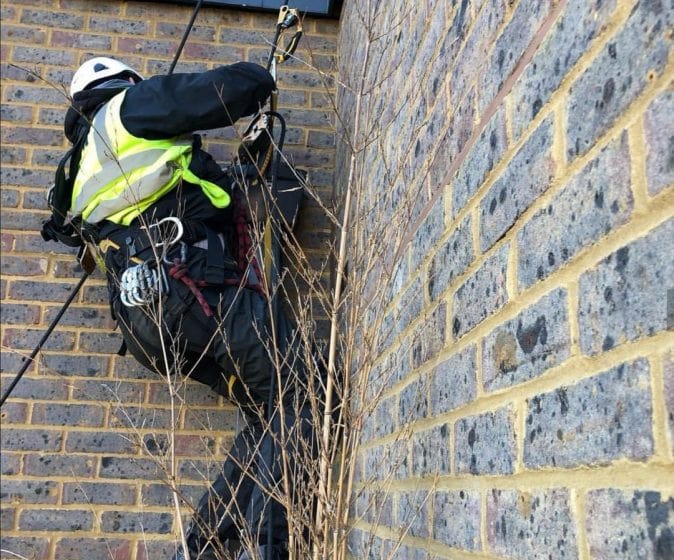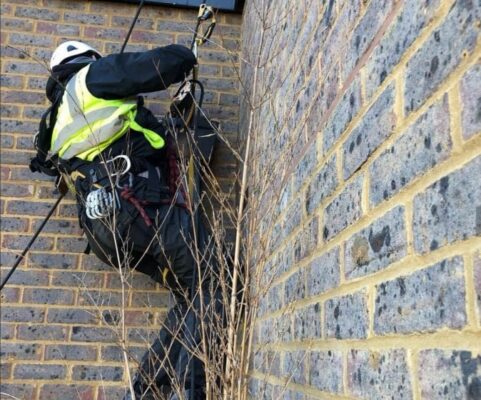 No need for scaffold or cherry pickers to repair an exterior leak. Our abseilers can do it.
Book Now
Get In Touch
Fill in the form below and we'll be in touch within 24hrs of receiving your message.
Facts About Deptford
Deptford History
A second settlement, Deptford Strand, developed as a modest fishing village on the Thames until Henry VIII used that site for a royal dock repairing, building, and supplying ships, after which it grew in size and importance, shipbuilding remaining in operation until March 1869. Trinity House, the organization concerned with the safety of navigation around the British Isles, was formed in Deptford in 1514.
Originally separated by market gardens and fields, the two areas merged over the years, with the docks becoming an important part of the Elizabethan exploration. Queen Elizabeth, I visited the royal dockyard on 4 April 1581 to knight the adventurer Francis Drake. As well as for exploration, Deptford was important for trade – the Honourable East India Company had a yard in Deptford from 1607.
General Info
Deptford is an area of south-east London, England. It is on the south bank of the River Thames, and within the London Borough of Lewisham. It is named after a ford of the River Ravensbourne. From the mid 16th century to the late 19th it was home to Deptford Dockyard, the first of the Royal Dockyards. This was a major shipbuilding dock and attracted Peter the Great to come and study shipbuilding.
Deptford and the docks are associated with the knighting of Sir Francis Drake by Queen Elizabeth I aboard the Golden Hind, the legend of Sir Walter Raleigh laying down his cape for Elizabeth, Captain James Cook's third voyage aboard HMS Resolution, and the mysterious apparent murder of Christopher Marlowe in a house along Deptford Strand.
Rope Access Window Cleaning Deptford