Transforming building maintenance and repair in Stockwell
Rope Access Building
Maintenance Stockwell
View Services
Contact Us
Abseiling for Construction & Building Maintenance in Stockwell
It is not always possible to access your Stockwell building once the scaffold has been struck and using cherry pickers is simply too expensive. To put things in perspective, our abseilers can usually complete the task for the cost of hiring a cherrypicker! and that doesn't include anyone to actually complete the work you need, it's only the hiring cost.
If you add that to the inconvenience of trying manoeuvre a massive lorry to the work area, abseiling really does make sense. Or abseilers can reach any area of your building to assist with installations or repair an ongoing issue, be it a leaking gutter, replacing glazing, adding an expansion joint or inspecting for faults.
Using abseiling for building maintenance
Our services
Rope Access Building Maintenance Services for Stockwell And Surrounding Counties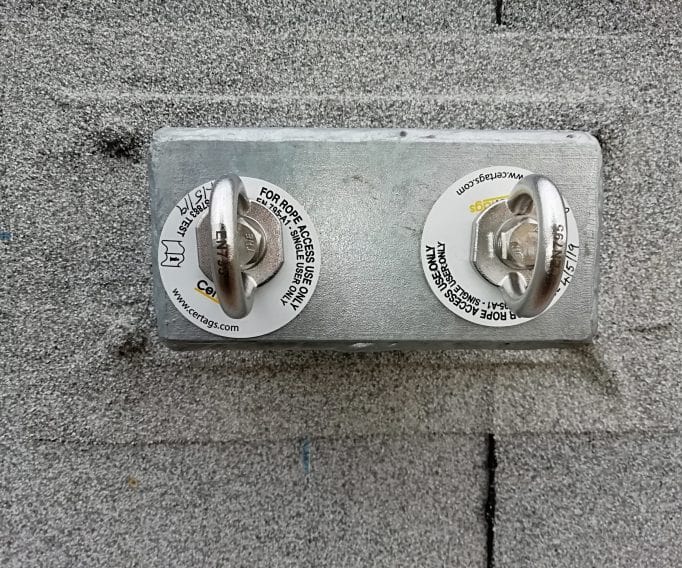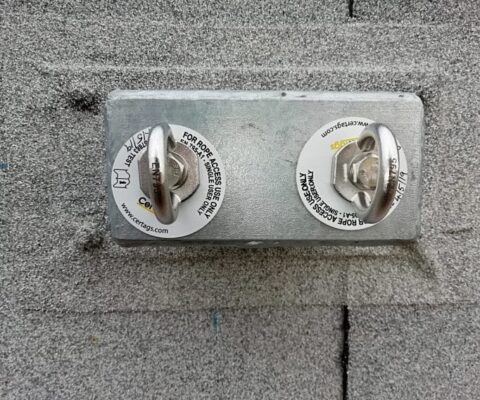 Eyebolts & Fall Restraint Testing
Periodic testing & certification of class A1 anchors and fall protection equipment.
Book Now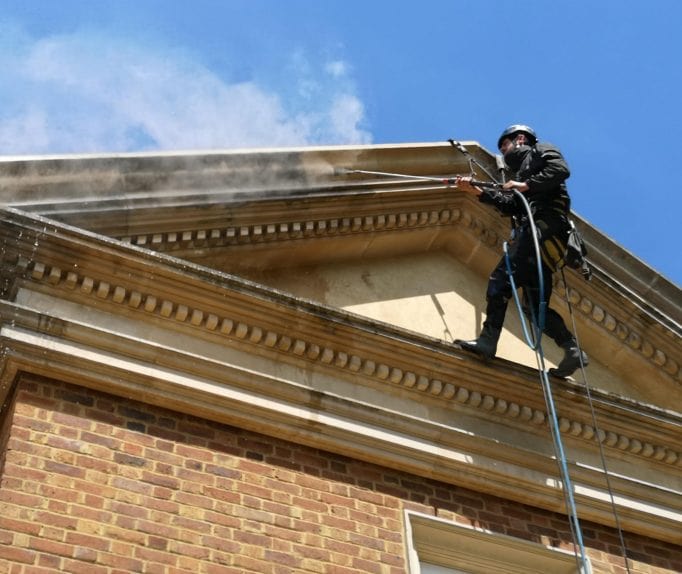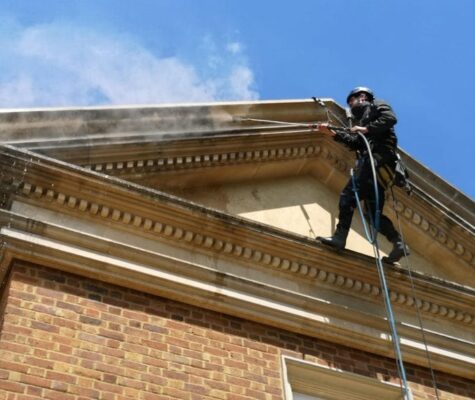 Natural Stone Steam Cleaning
Using professional stone cleaning systems and abseiling methods, stone can be cleaned perfectly.
Book Now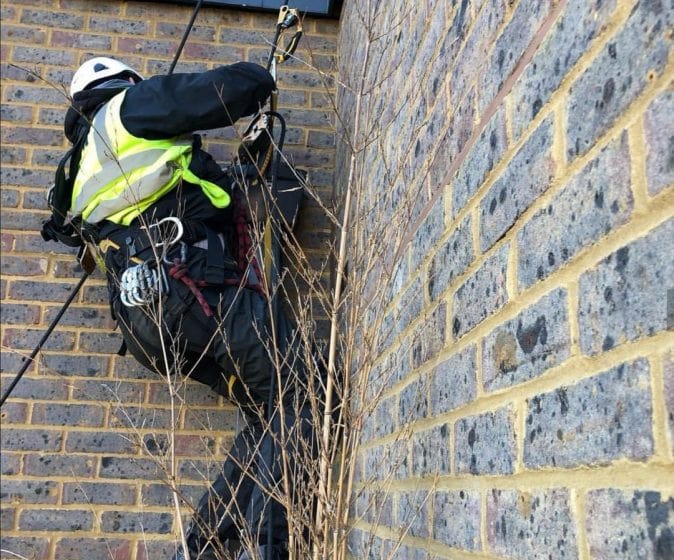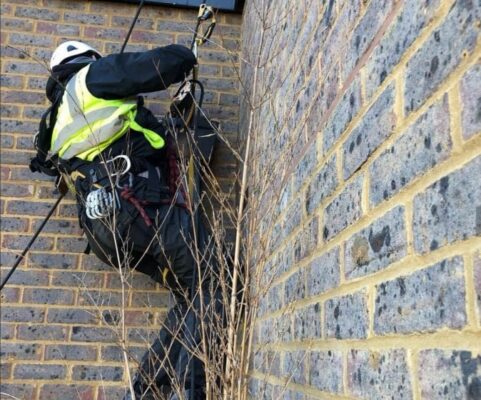 No need for scaffold or cherry pickers to repair an exterior leak. Our abseilers can do it.
Book Now
Get In Touch
Fill in the form below and we'll be in touch within 24hrs of receiving your message.
Facts About Stockwell
Stockwell History
The name Stockwell is likely to have originated from a local well, with "stoc" being Old English for a tree trunk or post. From the thirteenth to the start of the nineteenth century, Stockwell was a rural manor at the edge of London. It included market gardens and John Tradescant's botanical garden – commemorated in Tradescant Road, which was built over it in 1880, and in a memorial outside St Stephen's church.
In the nineteenth century it developed as an elegant middle-class suburb. Residents included the artist Arthur Rackham, who was born on South Lambeth Road in 1867, moving with his family to Albert Square when he was 15 years old. Another famed cultural figure who was born in Stockwell in October 1914, was theatre director Joan Littlewood, who has been called the mother of modern theatre.
General Info
Stockwell is a district in South West London, England, located in the London Borough of Lambeth. It is situated 2.4 miles south of Charing Cross. Battersea, Brixton, Clapham, South Lambeth, Oval and Kennington all border Stockwell. Stockwell is a ward in the London Borough of Lambeth.
It is currently represented by three Labour councillors: Lucy Caldicott, Dr. Mahamed Hashi and Mohamed Jaser. At the parliamentary level, it is in the Vauxhall constituency, represented by Labour MP Florence Eshalomi. From 1979 to 1982, future Labour MP and New Labour 'spin doctor' Peter Mandelson was a ward councillor.
Rope Access Window Cleaning Stockwell