Transforming building maintenance and repair in Harlington
Rope Access Building
Maintenance Harlington
View Services
Contact Us
Abseiling for Construction & Building Maintenance in Harlington
It is not always possible to access your Harlington building once the scaffold has been struck and using cherry pickers is simply too expensive. To put things in perspective, our abseilers can usually complete the task for the cost of hiring a cherrypicker! and that doesn't include anyone to actually complete the work you need, it's only the hiring cost.
If you add that to the inconvenience of trying manoeuvre a massive lorry to the work area, abseiling really does make sense. Or abseilers can reach any area of your building to assist with installations or repair an ongoing issue, be it a leaking gutter, replacing glazing, adding an expansion joint or inspecting for faults.
Using abseiling for building maintenance
Our services
Rope Access Building Maintenance Services for Harlington And Surrounding Counties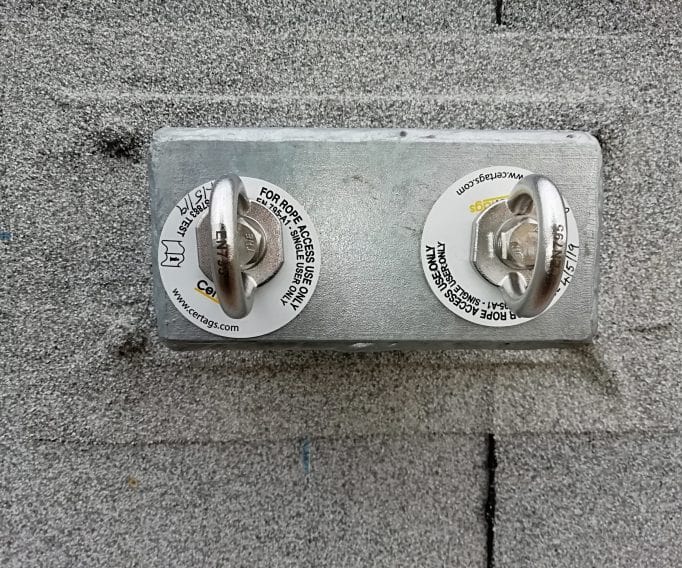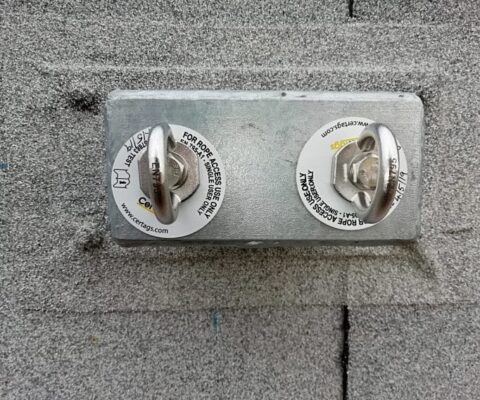 Eyebolts & Fall Restraint Testing
Periodic testing & certification of class A1 anchors and fall protection equipment.
Book Now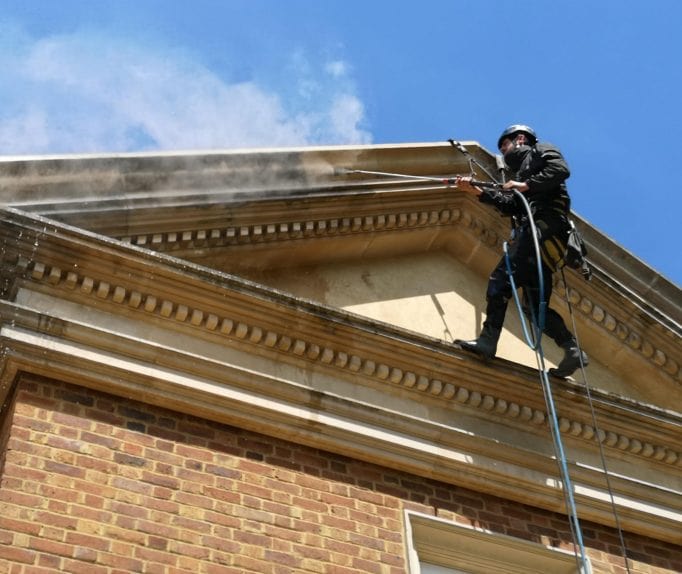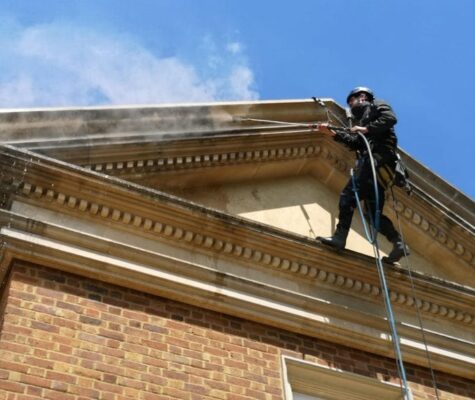 Natural Stone Steam Cleaning
Using professional stone cleaning systems and abseiling methods, stone can be cleaned perfectly.
Book Now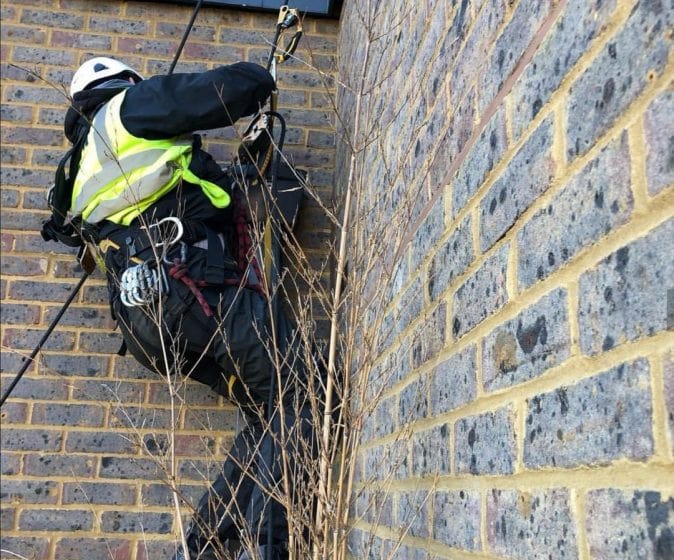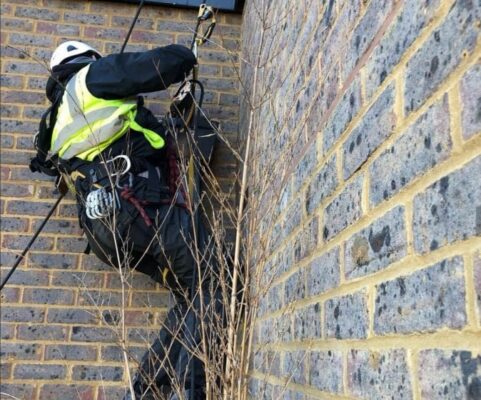 No need for scaffold or cherry pickers to repair an exterior leak. Our abseilers can do it.
Book Now
Get In Touch
Fill in the form below and we'll be in touch within 24hrs of receiving your message.
Facts About Harlington
Harlington History
The earliest surviving mention of Harlington appears to be in a 9th-century charter in which land at Botwell in Hayes was said to be bounded on the west by "Hygeredington" and "Lullinges" tree. The first of these must be Harlington; the second has not been identified. The boundary between Hayes and Harlington, which may thus have been defined by the date of this charter. It was later marked by North Hyde Road and Dawley Road, but Dawley Road may not have followed the boundary before the 18th century.
By 1834 the select vestry employed a paid assistant overseer. In 1824 a surgeon for the poor of Cranford and Harlington was appointed by the vestries of both. Their later co-operation saw the establishment of Harlington's National School jointly within 1848, and its cottage hospital jointly with Cranford and Harmondsworth in 1884.
General Info
Harlington is a district of Hayes the London Borough of Hillingdon and one of five historic parishes partly developed into London Heathrow Airport and associated businesses, the one most heavily developed being Harmondsworth. It is centred 13.6 miles west of Charing Cross. The district adjoins Hayes to the north and shares a railway station with the larger district, which is its post town, on the Great Western Main Line.
Harlington Library is towards the north of the village/district. The village contains six public houses: Captain Morgans', The Great Western, The Pheasant, The Red Lion, The Wheatsheaf, and The White Hart. There are two churches, a Baptist church and a Church of England church, St Peter & St Paul's. Schools include Harlington School.
Rope Access Window Cleaning Harlington