Transforming building maintenance and repair in Limehouse
Rope Access Building
Maintenance Limehouse
View Services
Contact Us
Abseiling for Construction & Building Maintenance in Limehouse
It is not always possible to access your Limehouse building once the scaffold has been struck and using cherry pickers is simply too expensive. To put things in perspective, our abseilers can usually complete the task for the cost of hiring a cherrypicker! and that doesn't include anyone to actually complete the work you need, it's only the hiring cost.
If you add that to the inconvenience of trying manoeuvre a massive lorry to the work area, abseiling really does make sense. Or abseilers can reach any area of your building to assist with installations or repair an ongoing issue, be it a leaking gutter, replacing glazing, adding an expansion joint or inspecting for faults.
Using abseiling for building maintenance
Our services
Rope Access Building Maintenance Services for Limehouse And Surrounding Counties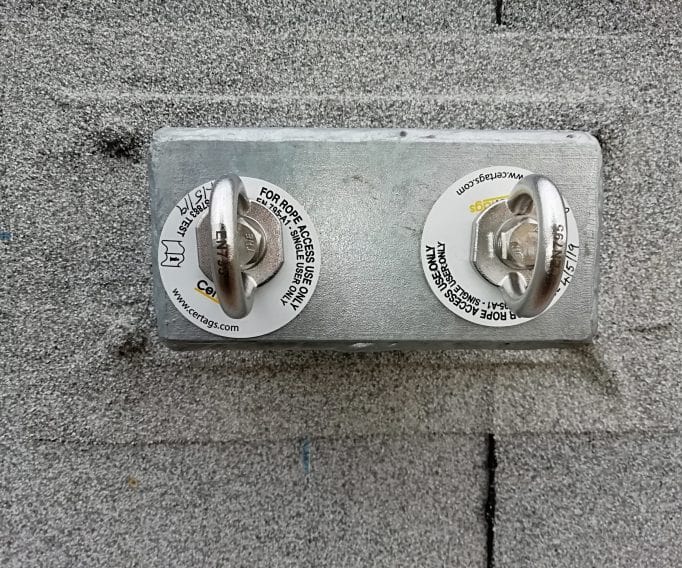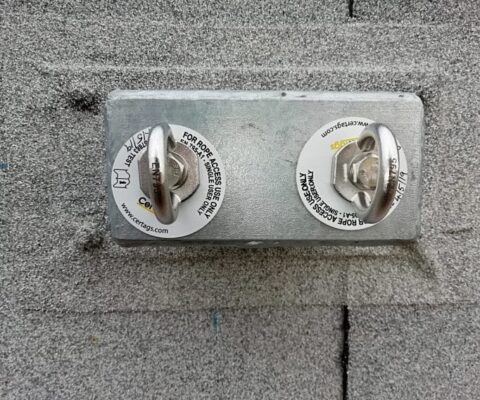 Eyebolts & Fall Restraint Testing
Periodic testing & certification of class A1 anchors and fall protection equipment.
Book Now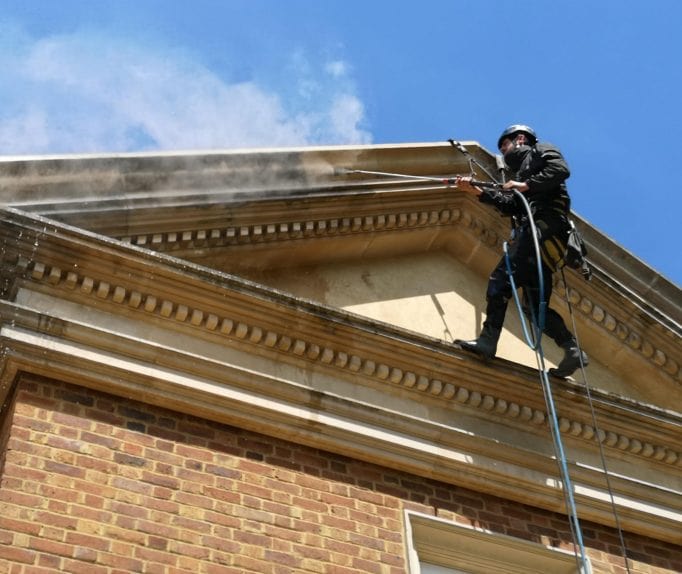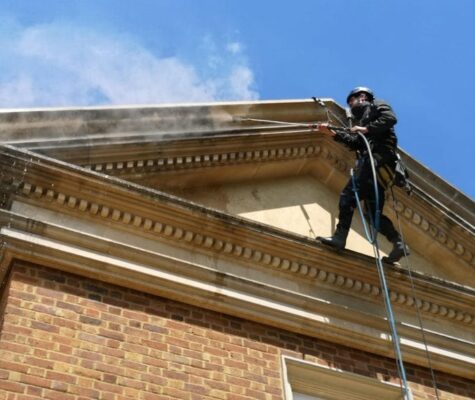 Natural Stone Steam Cleaning
Using professional stone cleaning systems and abseiling methods, stone can be cleaned perfectly.
Book Now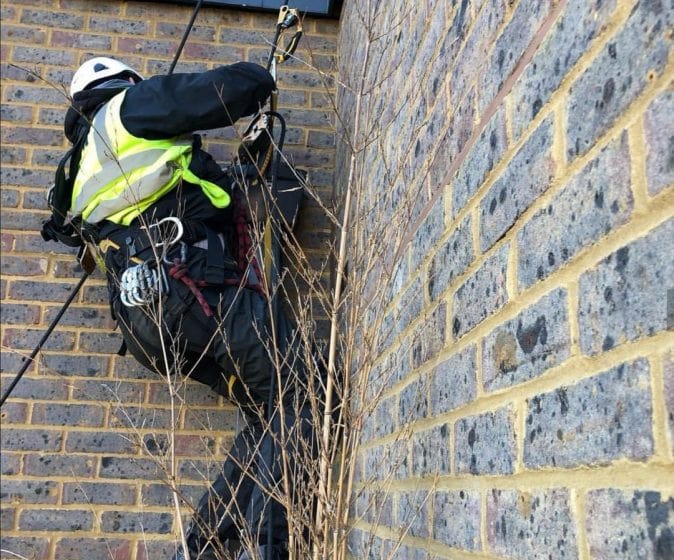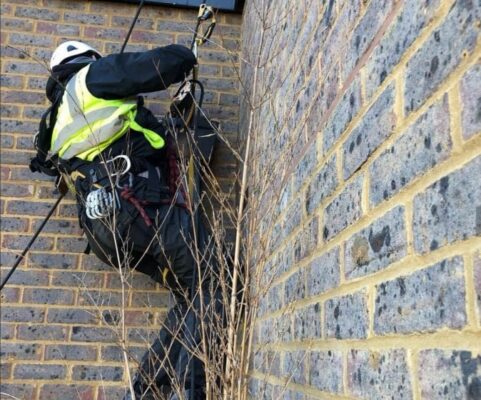 No need for scaffold or cherry pickers to repair an exterior leak. Our abseilers can do it.
Book Now
Get In Touch
Fill in the form below and we'll be in touch within 24hrs of receiving your message.
Facts About Limehouse
Limehouse History
From its foundation, Limehouse, like neighbouring Wapping, has enjoyed better links with the river than the land, the land route being across a marsh. Limehouse became a significant port in late medieval times, with extensive docks and wharves. Although most cargoes were discharged in the Pool of London before the establishment of the docks, industries such as shipbuilding, ship chandlering and rope making were established in Limehouse.
Limehouse Basin opened in 1820 as the Regent's Canal Dock. This was an important connection between the Thames and the canal system, where cargoes could be transferred from larger ships to the shallow-draught canal boats. This mix of vessels can still be seen in the Basin: canal narrowboats rubbing shoulders with seagoing yachts.
General Info
Limehouse is a district in the London Borough of Tower Hamlets in East London. It is 3.9 miles east of Charing Cross, on the northern bank of the River Thames. Its proximity to the river has given it a strong maritime character, which it retains through its riverside public houses and steps, such as The Grapes and Limehouse Stairs.
It was part of the traditional county of Middlesex, but became part of the County of London following the passing of the Local Government Act 1888, and then part of Greater London in 1965. Located between Stepney to the west and north, Mile End and Bow to the northwest, Poplar to the east, and Canary Wharf and Millwall to the south.
Rope Access Window Cleaning Limehouse