Transforming building maintenance and repair in Forest Hill
Rope Access Building
Maintenance Forest Hill
View Services
Contact Us
Abseiling for Construction & Building Maintenance in Forest Hill
It is not always possible to access your Forest Hill building once the scaffold has been struck and using cherry pickers is simply too expensive. To put things in perspective, our abseilers can usually complete the task for the cost of hiring a cherrypicker! and that doesn't include anyone to actually complete the work you need, it's only the hiring cost.
If you add that to the inconvenience of trying manoeuvre a massive lorry to the work area, abseiling really does make sense. Or abseilers can reach any area of your building to assist with installations or repair an ongoing issue, be it a leaking gutter, replacing glazing, adding an expansion joint or inspecting for faults.
Using abseiling for building maintenance
Our services
Rope Access Building Maintenance Services for Forest Hill And Surrounding Counties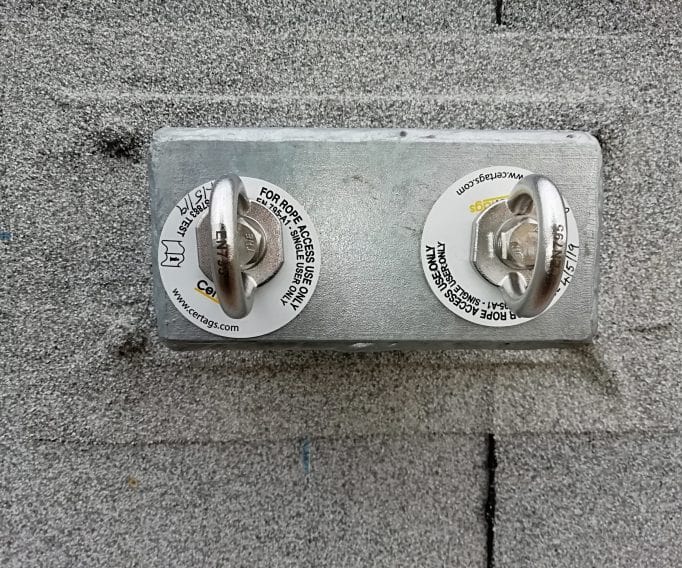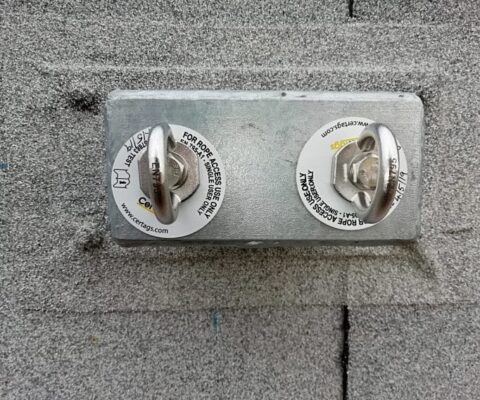 Eyebolts & Fall Restraint Testing
Periodic testing & certification of class A1 anchors and fall protection equipment.
Book Now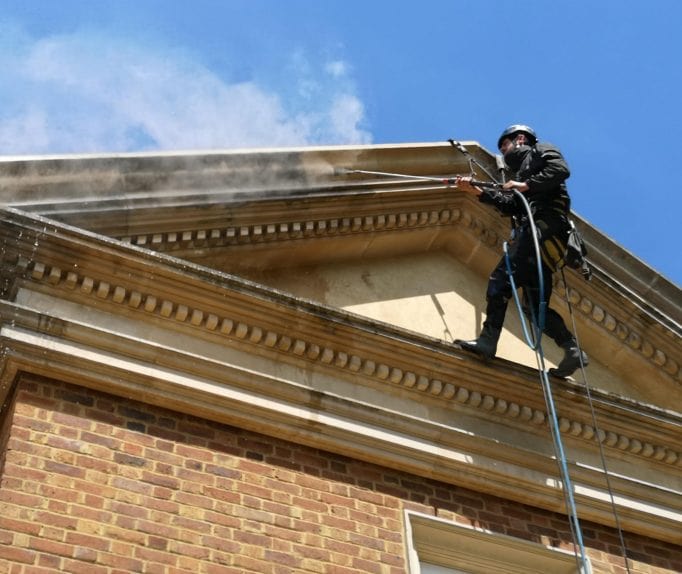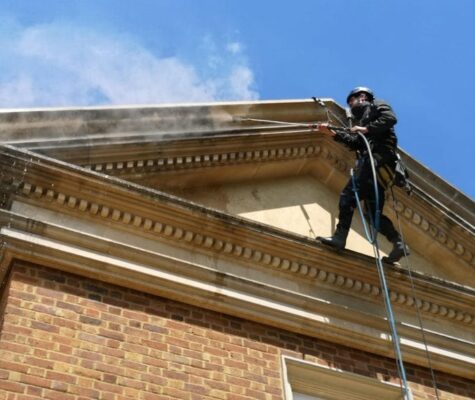 Natural Stone Steam Cleaning
Using professional stone cleaning systems and abseiling methods, stone can be cleaned perfectly.
Book Now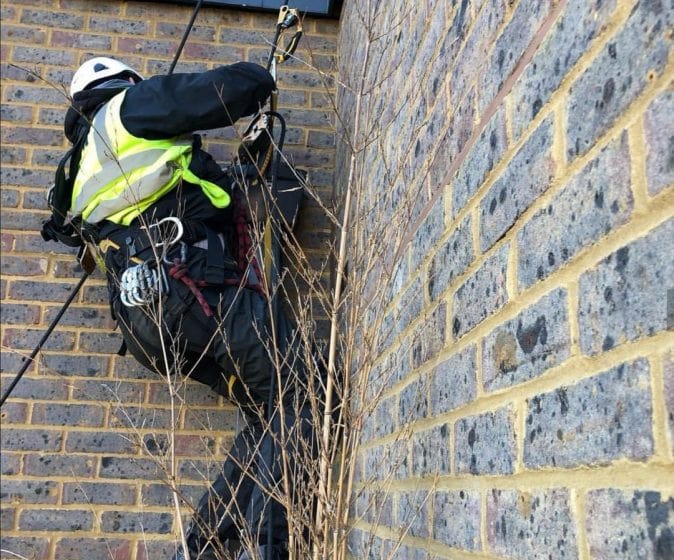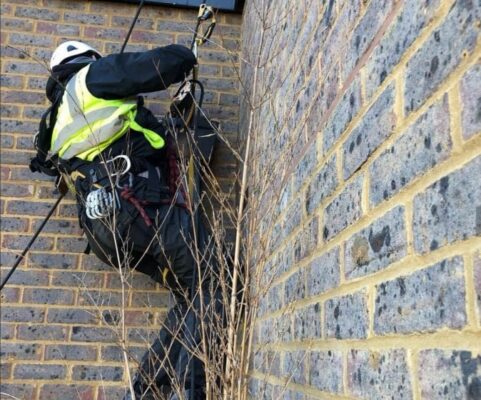 No need for scaffold or cherry pickers to repair an exterior leak. Our abseilers can do it.
Book Now
Get In Touch
Fill in the form below and we'll be in touch within 24hrs of receiving your message.
Facts About Forest Hill
Forest Hill History
Like much of London, Forest Hill was only sparsely populated until the mid-19th century. The name Forest Hill, originally simply "The Forest", referred to the woodland which once covered the area and which was a relict part of the Great North Wood. In 1809, the Croydon Canal opened. However, the large number of locks meant it was not a commercial success, and it was bought by the London & Croydon Railway Company who used the alignment to construct the London Bridge to Croydon railway line opening in 1839.
When the Crystal Palace was moved from Hyde Park to Sydenham in 1854, many large homes were built on the western end of Forest Hill along with Honor Oak. In 1884, London's oldest swimming pool was constructed on Dartmouth Road. The tea merchant Frederick Horniman built a museum to house his collection of natural history artefacts. He donated the building and its gardens to the public in 1901 and this became the Horniman Museum.
General Info
Following a successful and widely supported campaign from local group Save The Face Of Forest Hill, Louise House was designated a Grade II listed building by English Heritage. Forest Hill Library was built in 1901 to an Arts and Crafts design by local architect Alexander Hennell. It is one of over 500 Grade II listed buildings in Lewisham Borough.
A few parks are located and around in Forest Hill. Horniman Triangle Park is located directly opposite Horniman Museum and Gardens, with Tarleton Gardens close by. Blythe Hill is located on the border with Catford, while in Sydenham, Baxter Field, Mayow Park and Sydenham Hill Woods are located on the border with Forest Hill.