Transforming building maintenance and repair in Old Ford
Rope Access Building
Maintenance Old Ford
View Services
Contact Us
Abseiling for Construction & Building Maintenance in Old Ford
It is not always possible to access your Old Ford building once the scaffold has been struck and using cherry pickers is simply too expensive. To put things in perspective, our abseilers can usually complete the task for the cost of hiring a cherrypicker! and that doesn't include anyone to actually complete the work you need, it's only the hiring cost.
If you add that to the inconvenience of trying manoeuvre a massive lorry to the work area, abseiling really does make sense. Or abseilers can reach any area of your building to assist with installations or repair an ongoing issue, be it a leaking gutter, replacing glazing, adding an expansion joint or inspecting for faults.
Using abseiling for building maintenance
Our services
Rope Access Building Maintenance Services for Old Ford And Surrounding Counties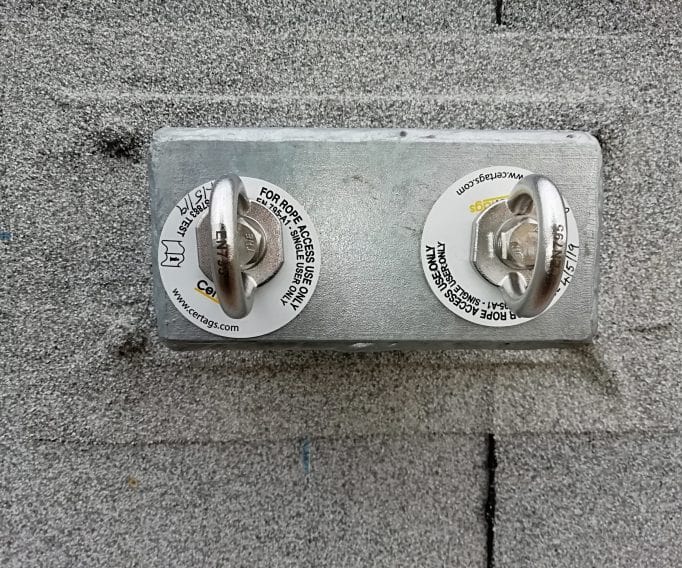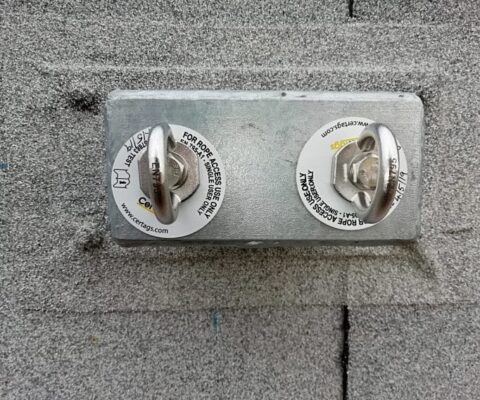 Eyebolts & Fall Restraint Testing
Periodic testing & certification of class A1 anchors and fall protection equipment.
Book Now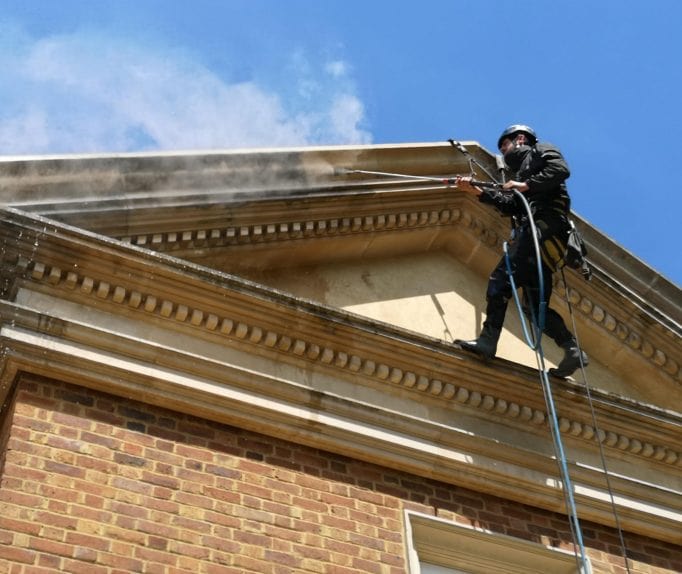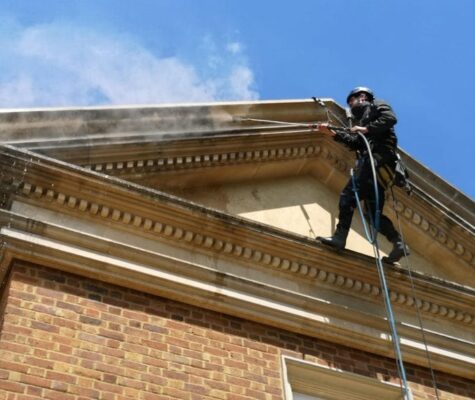 Natural Stone Steam Cleaning
Using professional stone cleaning systems and abseiling methods, stone can be cleaned perfectly.
Book Now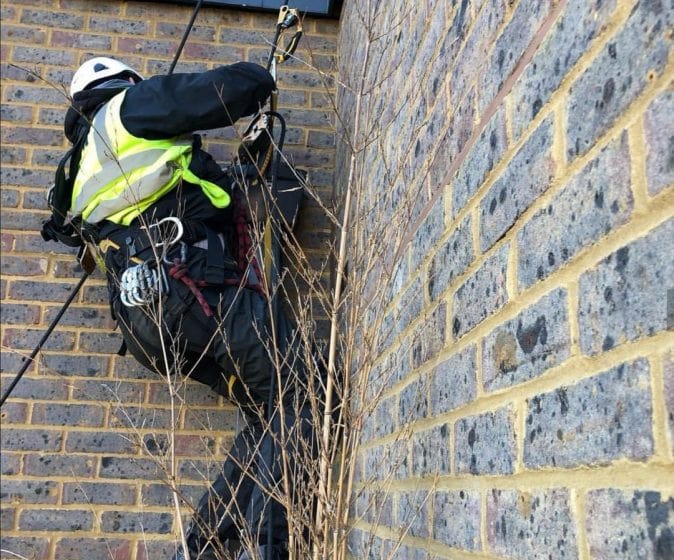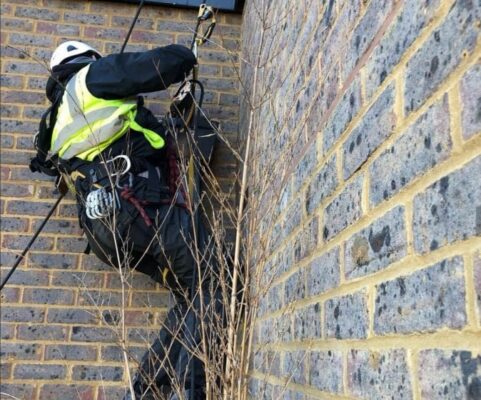 No need for scaffold or cherry pickers to repair an exterior leak. Our abseilers can do it.
Book Now
Get In Touch
Fill in the form below and we'll be in touch within 24hrs of receiving your message.
Facts About Old Ford
Old Ford History
Historically, Old Ford was a cluster of houses and a mill, around the ford. It formed a part of the Ancient Parish of Stepney. Together with the rest of Bow, it separated from Stepney to become an Ancient Parish of Bow in 1719. Ancient Parishes were, until the 19th century responsible for both civil and ecclesiastical local administration. After that, there were divergent civil and ecclesiastical parish areas.
Victorian OS maps show an illustrative location of the, by then, former ford, which was just to the south of the Northern Outfall Sewer and immediately south of the confluence of the Lea and the Hackney Brook. The confluence is likely to have caused the Lea to eddy and slow, causing much alluvial material from both watercourses to be dropped at this point, which may have been the reason that fording the river was possible here.
General Info
Local council facilities are grouped around Roman Road market. The local library, now called an Idea Store, is situated in Gladstone Place. A community and tenants' hall is nearby. Access to council services is dealt with by the Bow and North Poplar One Stop Shop in Ewart Place.
The oldest model boat club in the world, the Victoria Model Steam Boat Club, founded in the Park on 15 July 1904, is still active today and holds up to 17 of their Sunday regattas a year. The VMSB Club runs straight-running boats just as they did 100 years ago but have also progressed to radio controlled boats and hydroplanes. The first Regatta is traditionally held on Easter Sunday and the Steam Regatta is always held on the first Sunday in July.
Rope Access Window Cleaning Old Ford