Transforming building maintenance and repair in Tufnell Park
Rope Access Building
Maintenance Tufnell Park
View Services
Contact Us
Abseiling for Construction & Building Maintenance in Tufnell Park
It is not always possible to access your Tufnell Park building once the scaffold has been struck and using cherry pickers is simply too expensive. To put things in perspective, our abseilers can usually complete the task for the cost of hiring a cherrypicker! and that doesn't include anyone to actually complete the work you need, it's only the hiring cost.
If you add that to the inconvenience of trying manoeuvre a massive lorry to the work area, abseiling really does make sense. Or abseilers can reach any area of your building to assist with installations or repair an ongoing issue, be it a leaking gutter, replacing glazing, adding an expansion joint or inspecting for faults.
Using abseiling for building maintenance
Our services
Rope Access Building Maintenance Services for Tufnell Park And Surrounding Counties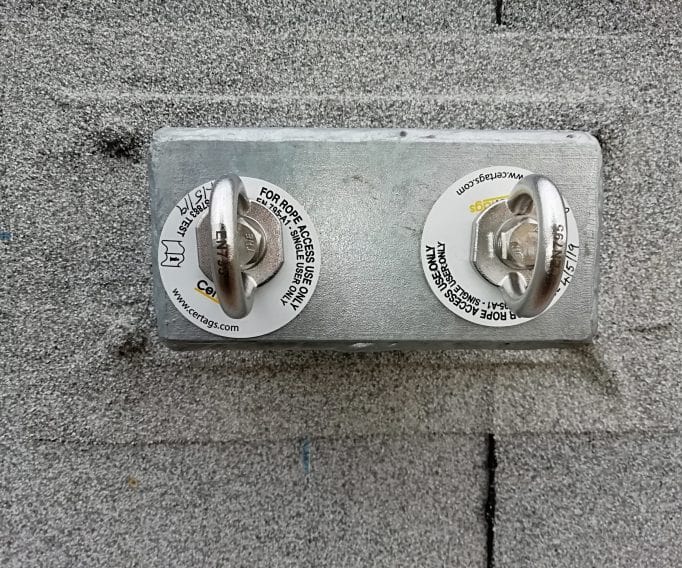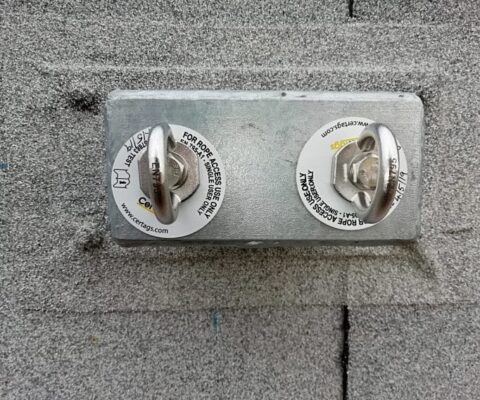 Eyebolts & Fall Restraint Testing
Periodic testing & certification of class A1 anchors and fall protection equipment.
Book Now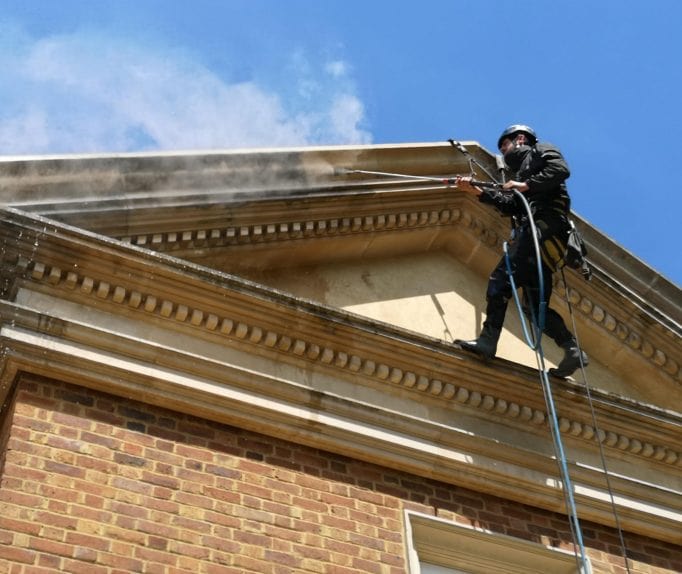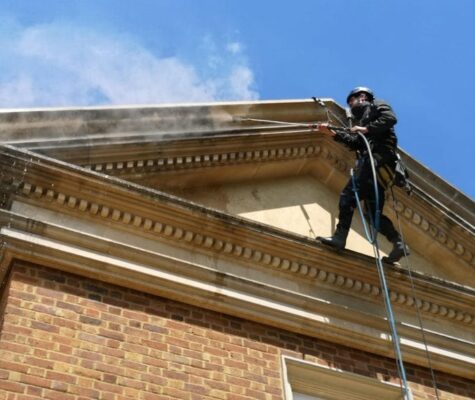 Natural Stone Steam Cleaning
Using professional stone cleaning systems and abseiling methods, stone can be cleaned perfectly.
Book Now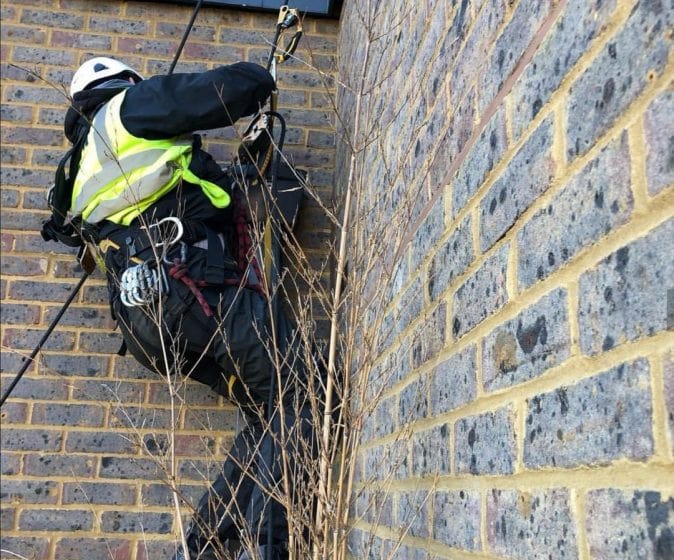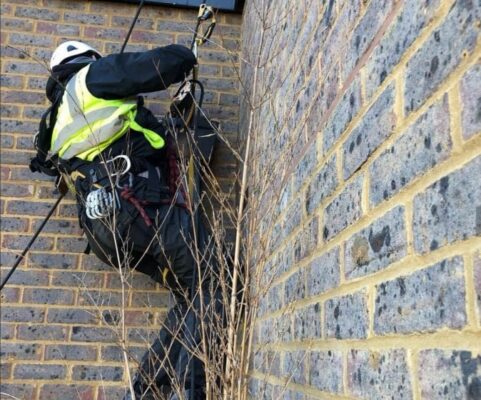 No need for scaffold or cherry pickers to repair an exterior leak. Our abseilers can do it.
Book Now
Get In Touch
Fill in the form below and we'll be in touch within 24hrs of receiving your message.
Facts About Tufnell Park
Tufnell Park History
There is no evidence of Roman activity in the area and a supposed Roman camp marked on Dent's 1805 parish map has been shown by the Museum of London Archaeology excavations to probably be a misidentified medieval moated site. The road has for centuries been an east-west connector between the roads from the hearts of Islington and Camden which converge into a major northern route.
The road which Tufnell Park Road links have been greatly alleviated from sole principal status by diverting in the 20th century the A1 through Edgware where the M1 also runs instead of its old route through High Barnet, converging the route with the straighter A41 road from Marylebone.
General Info
Tufnell Park is an area in north London, England in the London Borough of Islington and London Borough of Camden. Its existence as a district or neighborhood in Inner London is consolidated by its tube station on the Northern Line which, non-exclusively, serves this area of former farmland last owned by a wealthy branch of the Tufnell family before its development.
Tufnell Park Football Club was a football club based immediately south of the overground railway, where Tufnell Park Playing Fields and a playground are today. One of the top amateur clubs in the country in the early 20th century, it merged in 1950 into Edmonton F.C., in turn merging in 1973 into Haringey Borough F.C. based at Coles Park, Tottenham.
Rope Access Window Cleaning Tufnell Park