Transforming building maintenance and repair in Brentford
Rope Access Building
Maintenance Brentford
View Services
Contact Us
Abseiling for Construction & Building Maintenance in Brentford
It is not always possible to access your Brentford building once the scaffold has been struck and using cherry pickers is simply too expensive. To put things in perspective, our abseilers can usually complete the task for the cost of hiring a cherrypicker! and that doesn't include anyone to actually complete the work you need, it's only the hiring cost.
If you add that to the inconvenience of trying manoeuvre a massive lorry to the work area, abseiling really does make sense. Or abseilers can reach any area of your building to assist with installations or repair an ongoing issue, be it a leaking gutter, replacing glazing, adding an expansion joint or inspecting for faults.
Using abseiling for building maintenance
Our services
Rope Access Building Maintenance Services for Brentford And Surrounding Counties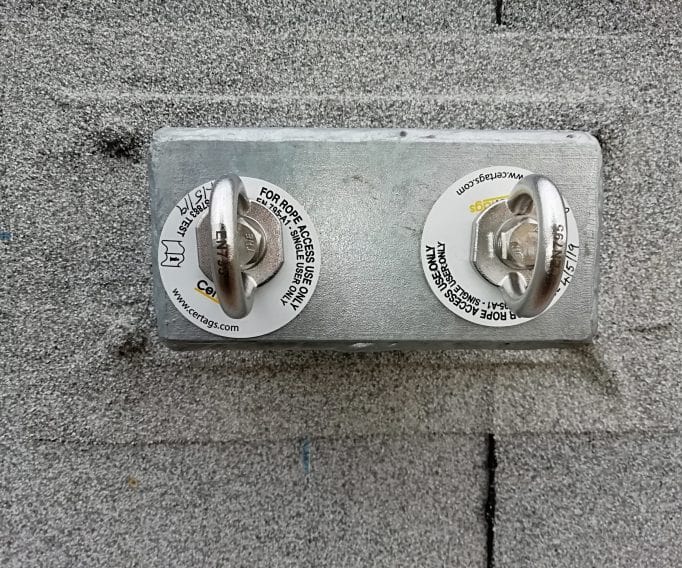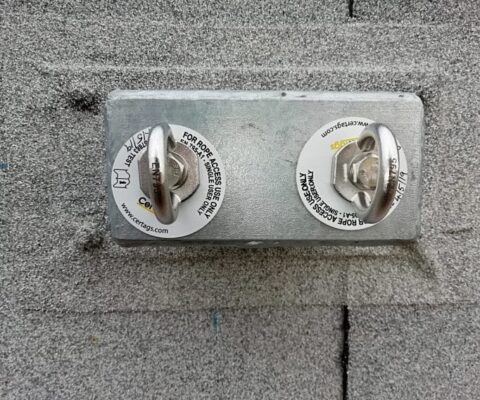 Eyebolts & Fall Restraint Testing
Periodic testing & certification of class A1 anchors and fall protection equipment.
Book Now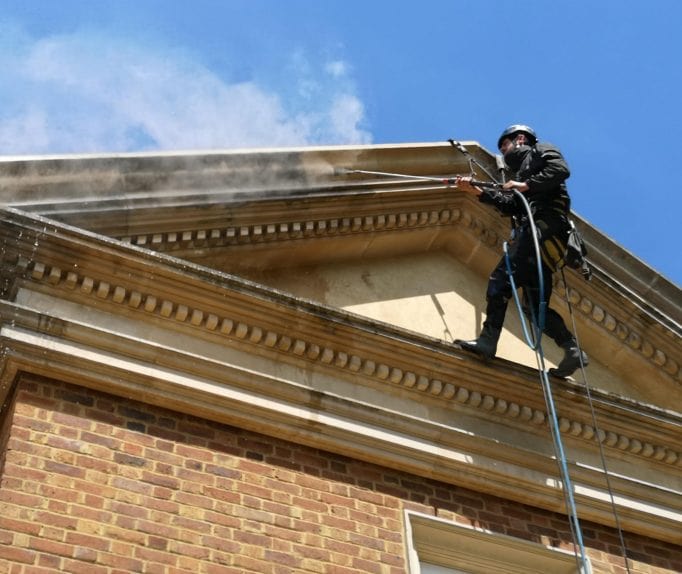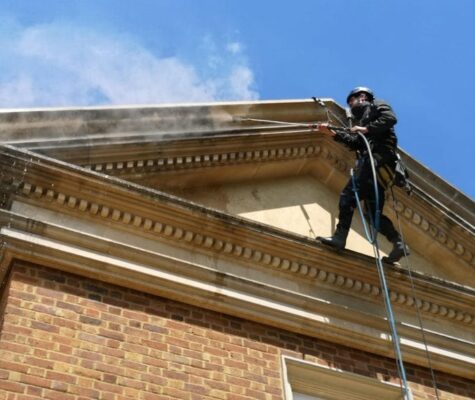 Natural Stone Steam Cleaning
Using professional stone cleaning systems and abseiling methods, stone can be cleaned perfectly.
Book Now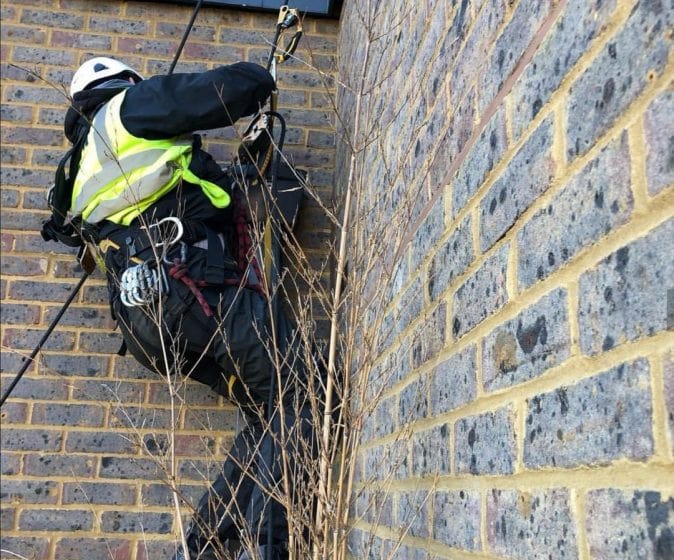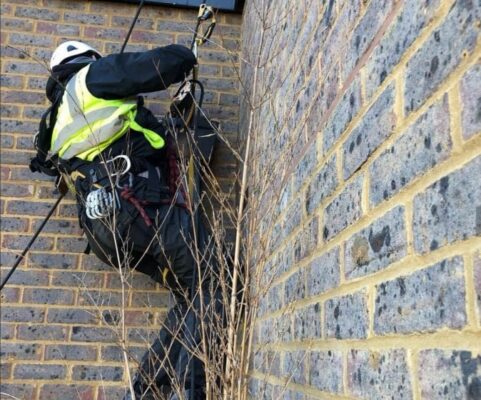 No need for scaffold or cherry pickers to repair an exterior leak. Our abseilers can do it.
Book Now
Get In Touch
Fill in the form below and we'll be in touch within 24hrs of receiving your message.
Facts About Brentford
History of Brentford
The name is recorded as Breguntford in 705 in an Anglo-Saxon charter and means 'ford over and the '-ford' suffix is Old English. The ford was most likely located where the main road crossed the river. New Brentford is recorded as Newe Braynford in 1521 and was previously known as Westbraynford.
Brentford is the first point on the tidal portion of the River Thames which was easily fordable by foot. Partly for this reason, it has been suggested that Julius Cæsar crossed the Thames here during his invasion of Britain in 54 BC, and the Brentford Monument outside the County Court asserts that a battle took place here at this time between Cæsar's forces and Cassivellaunus.
General Info
Brentford is a suburban town in West London, England, and part of the London Borough of Hounslow. It lies at the confluence of the River Brent and the Thames, 8 miles west of Charing Cross. Historically part of Middlesex, it has formed part of Greater London since 1965. Its economy has diverse company headquarters buildings which mark the start of the M4 corridor.
In transport it also has two railway stations and Boston Manor Underground station on its north-west border with Hanwell. Brentford has a convenient shopping and dining venue grid of streets at its center. Brentford at the start of the 21st century attracted regeneration of its little-used warehouse premises and docks including the re-modeling of the waterfront to provide more economically active shops.
Rope Access Window Cleaning Brentford