Transforming building maintenance and repair in Blackwall
Rope Access Building
Maintenance Blackwall
View Services
Contact Us
Abseiling for Construction & Building Maintenance in Blackwall
It is not always possible to access your Blackwall building once the scaffold has been struck and using cherry pickers is simply too expensive. To put things in perspective, our abseilers can usually complete the task for the cost of hiring a cherrypicker! and that doesn't include anyone to actually complete the work you need, it's only the hiring cost.
If you add that to the inconvenience of trying manoeuvre a massive lorry to the work area, abseiling really does make sense. Or abseilers can reach any area of your building to assist with installations or repair an ongoing issue, be it a leaking gutter, replacing glazing, adding an expansion joint or inspecting for faults.
Using abseiling for building maintenance
Our services
Rope Access Building Maintenance Services for Blackwall And Surrounding Counties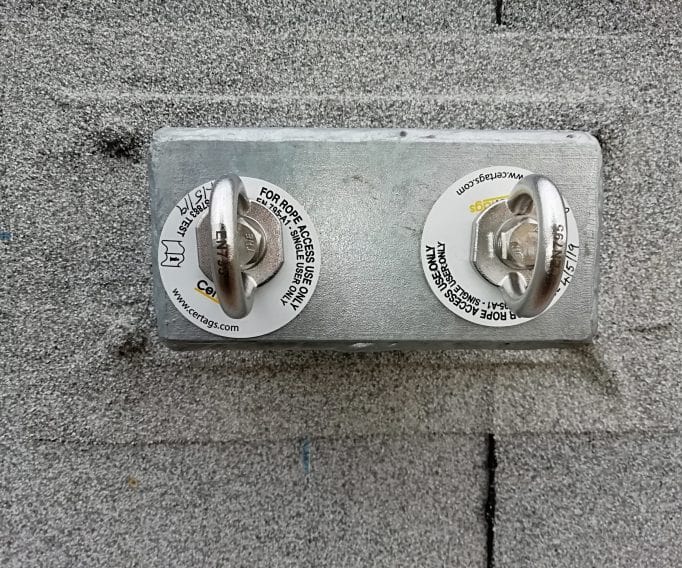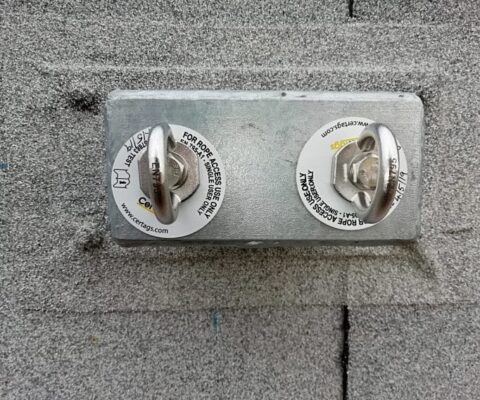 Eyebolts & Fall Restraint Testing
Periodic testing & certification of class A1 anchors and fall protection equipment.
Book Now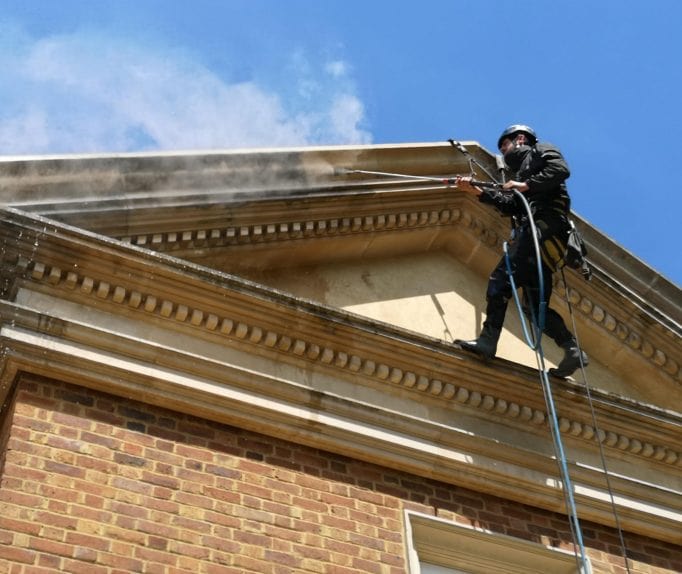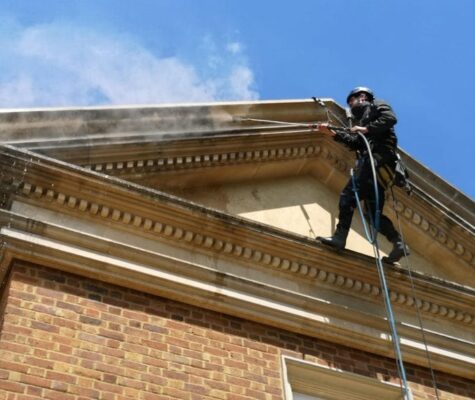 Natural Stone Steam Cleaning
Using professional stone cleaning systems and abseiling methods, stone can be cleaned perfectly.
Book Now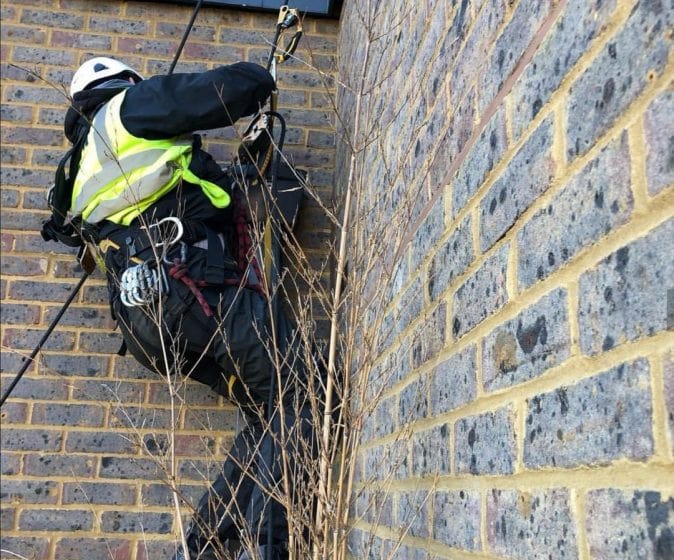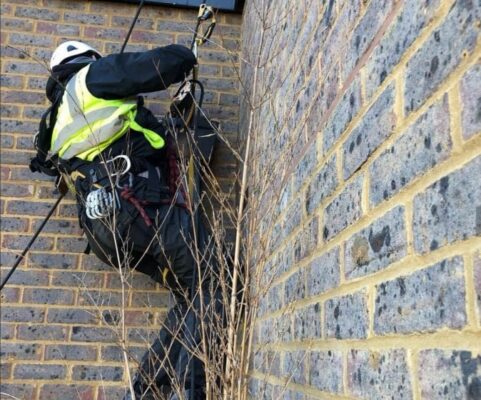 No need for scaffold or cherry pickers to repair an exterior leak. Our abseilers can do it.
Book Now
Get In Touch
Fill in the form below and we'll be in touch within 24hrs of receiving your message.
Facts About Blackwall
Blackwall History
The area was historically part of the parish of Poplar in Middlesex. The area lay in a sheltered loop of the river next to Poplar's East Marsh, where the East India Docks were constructed at the beginning of the 19th century. Blackwall area has never had its own Anglican church, so services such as road maintenance were organized by a vestry, and for poor relief, it relied on its ecclesiastical parish Poplar.
Leamouth Wharf (then part of Blackwall) was associated with the Samuda Brothers, Orchard House Yard, and Thames Iron Works shipyards which were the centers of employment. To provide housing for the workers, 100 small cottages – were developed from the 1820s.
General Info
Blackwall is a locale in East London, located in the London Borough of Tower Hamlets. It includes Leamouth and the conservation area of Coldharbour. The area takes its name from a historic stretch of riverside wall built along an outside curve of the Thames. To protect the area from flooding. While mostly residential, Blackwall Yard here provides moorings for vessels.
Blackwall was a significant part of the ocean-going port called the Port of London, connected with important voyages for over 400 years. On 7 June 1576, financed by the Muscovy Company, Martin Frobisher set sail from Blackwall, seeking the northwest Passage.
Rope Access Window Cleaning Blackwall