Transforming building maintenance and repair in Leamouth
Rope Access Building
Maintenance Leamouth
View Services
Contact Us
Abseiling for Construction & Building Maintenance in Leamouth
It is not always possible to access your Leamouth building once the scaffold has been struck and using cherry pickers is simply too expensive. To put things in perspective, our abseilers can usually complete the task for the cost of hiring a cherrypicker! and that doesn't include anyone to actually complete the work you need, it's only the hiring cost.
If you add that to the inconvenience of trying manoeuvre a massive lorry to the work area, abseiling really does make sense. Or abseilers can reach any area of your building to assist with installations or repair an ongoing issue, be it a leaking gutter, replacing glazing, adding an expansion joint or inspecting for faults.
Using abseiling for building maintenance
Our services
Rope Access Building Maintenance Services for Leamouth And Surrounding Counties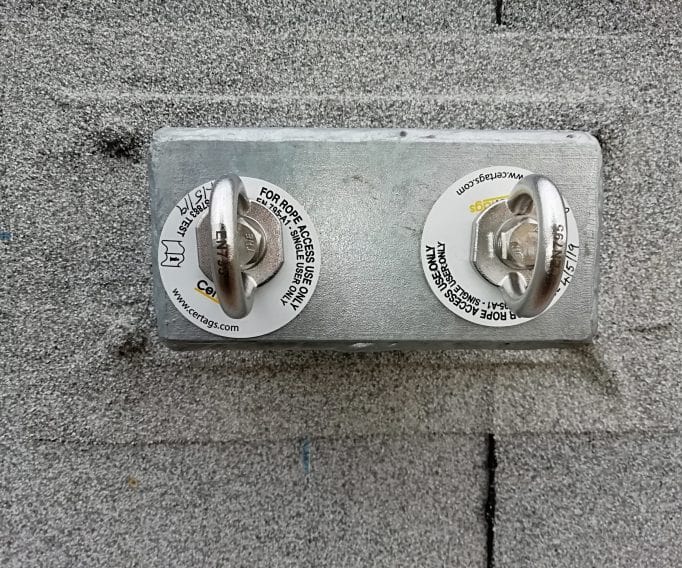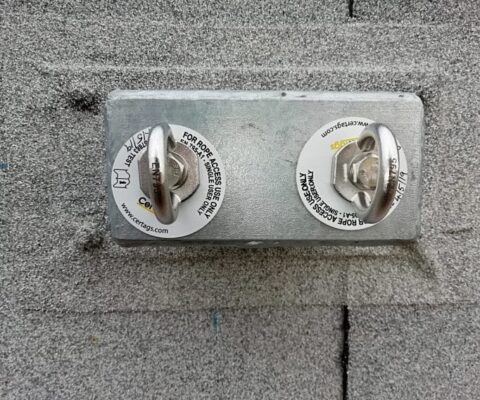 Eyebolts & Fall Restraint Testing
Periodic testing & certification of class A1 anchors and fall protection equipment.
Book Now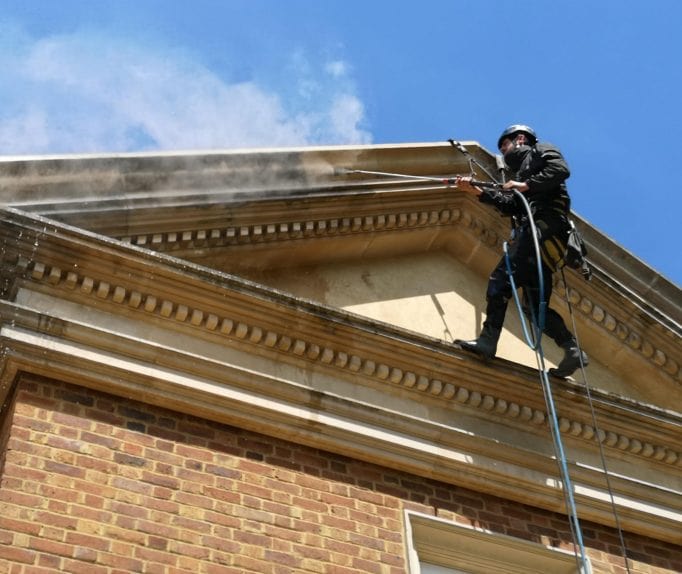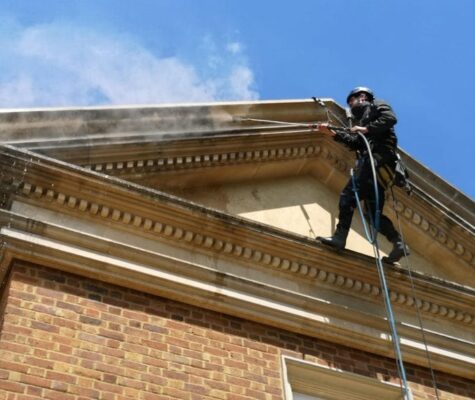 Natural Stone Steam Cleaning
Using professional stone cleaning systems and abseiling methods, stone can be cleaned perfectly.
Book Now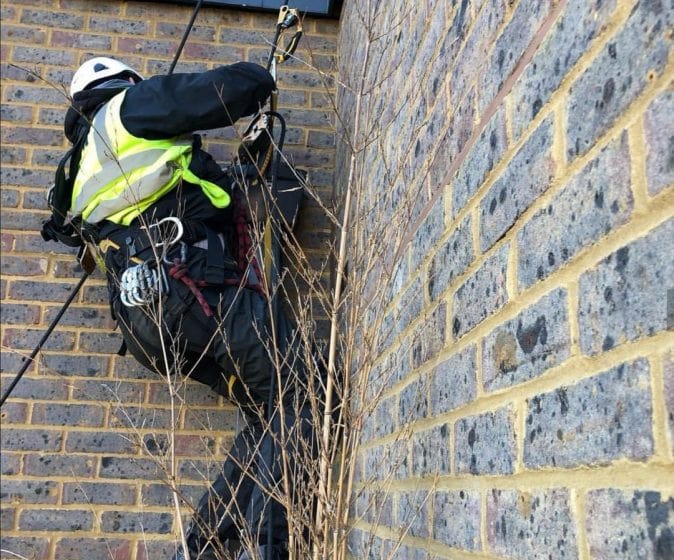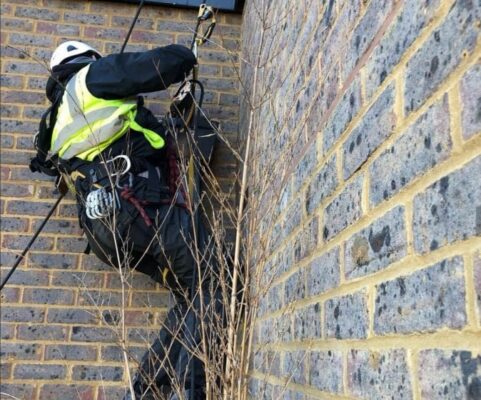 No need for scaffold or cherry pickers to repair an exterior leak. Our abseilers can do it.
Book Now
Get In Touch
Fill in the form below and we'll be in touch within 24hrs of receiving your message.
Facts About Leamouth
Leamouth History
Orchard Place was the name of its manor house on the spit; this had become an eponymous public house from 1800–60. When the docks were constructed, the area became isolated, with the only access via the dock road, from Poplar. Residents were engaged at the glassworks, the iron and engineering works, or the Samuda Brothers, Orchard House Yard and Thames Iron Works shipyards.
When the Thames Plate Glass Works closed in 1874, many of the hands – who had migrated to the area from Tyneside and St Helens in the 1840s – followed the glassworks to New Albany, Indiana. To house the workers, there were about 100 small two-storied cottages – built from the 1820s and condemned in 1935.
General Info
Leamouth is a mixed-use development and historically a wharf in the Port of London in Blackwall. It lies on the west side of the confluence of the Bow Creek stretch of the Lea, and the River Thames. The neighbourhood consists of two small peninsulas, separated from the rest of Poplar by both the river and the remaining part of the East India Docks and became more seen as part of Canning Town.
Its northern peninsula lies in a hairpin meander and is named Goodluck Hope after one of the adjacent reaches of the Lea, while the other is known as Orchard Place. The area was long referred to locally as Bog Island, due to its inaccessibility and propensity to flood. However the building of the Thames Barrier and the artificial raising of the more vulnerable riverside land. Meaning the nickname refers to a now much-reduced threat.
Rope Access Window Cleaning Leamouth