Transforming building maintenance and repair in Chiswick
Rope Access Building
Maintenance Chiswick
View Services
Contact Us
Abseiling for Construction & Building Maintenance in Chiswick
It is not always possible to access your Chiswick building once the scaffold has been struck and using cherry pickers is simply too expensive. To put things in perspective, our abseilers can usually complete the task for the cost of hiring a cherrypicker! and that doesn't include anyone to actually complete the work you need, it's only the hiring cost.
If you add that to the inconvenience of trying manoeuvre a massive lorry to the work area, abseiling really does make sense. Or abseilers can reach any area of your building to assist with installations or repair an ongoing issue, be it a leaking gutter, replacing glazing, adding an expansion joint or inspecting for faults.
Using abseiling for building maintenance
Our services
Rope Access Building Maintenance Services for Chiswick And Surrounding Counties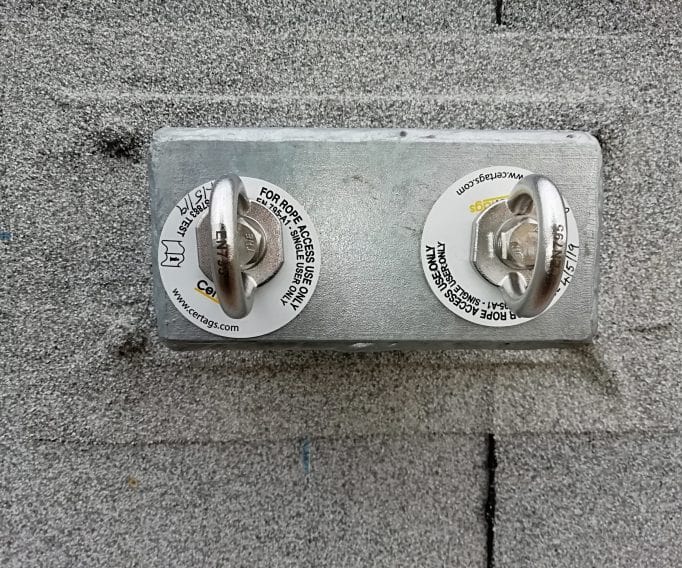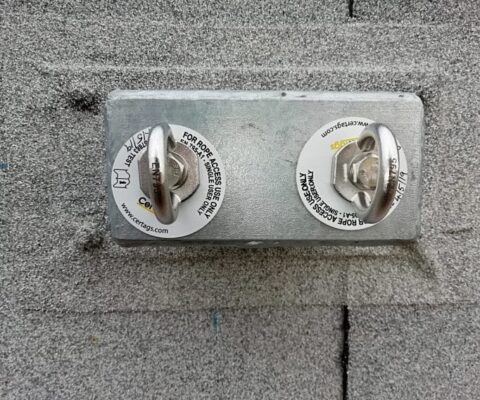 Eyebolts & Fall Restraint Testing
Periodic testing & certification of class A1 anchors and fall protection equipment.
Book Now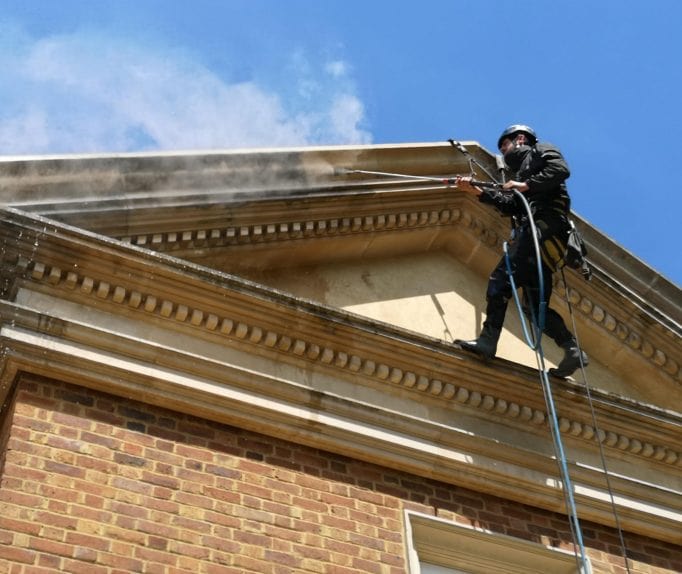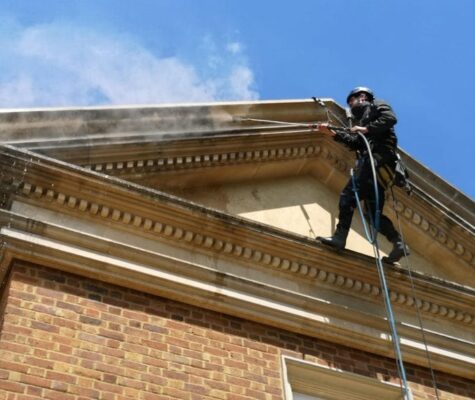 Natural Stone Steam Cleaning
Using professional stone cleaning systems and abseiling methods, stone can be cleaned perfectly.
Book Now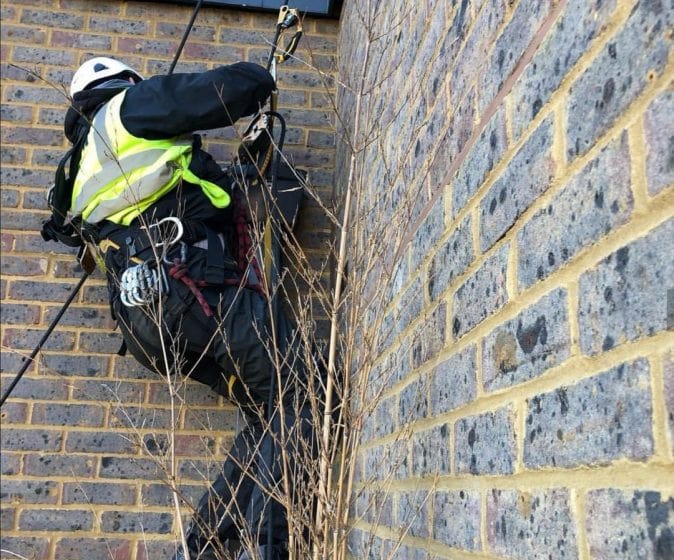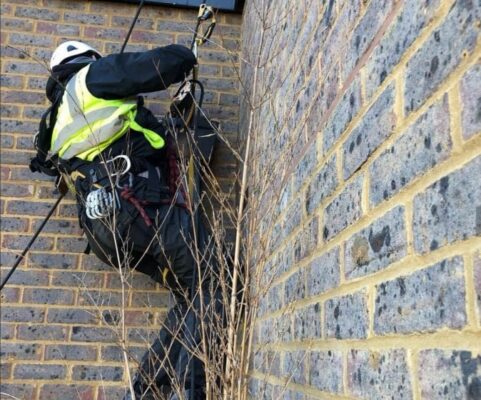 No need for scaffold or cherry pickers to repair an exterior leak. Our abseilers can do it.
Book Now
Get In Touch
Fill in the form below and we'll be in touch within 24hrs of receiving your message.
Facts About Chiswick
History of Chiswick
A decisive skirmish took place on Turnham Green early in the English Civil War. In November 1642, royalist forces under Prince Rupert, marching from Oxford to retake London, were halted by a larger parliamentarian force under the Earl of Essex. The royalists retreated and never again threatened the capital.
From 1758 until 1929 the Dukes of Devonshire owned Chiswick House, and their legacy can be found in street names all over Chiswick. In 1864, John Isaac Thornycroft, founder of the John I. Thornycroft & Company shipbuilding company, established a yard at Church Wharf at the west end of Chiswick Mall. The shipyard built the first naval destroyer, HMS Daring of the Daring class, in 1893. To cater to the increasing size of warships, Thornycroft moved its shipyard to Southampton in 1909.
General Info
Chiswick is a district of West London, England. It contains Hogarth's House, the former residence of the 18th-century English artist William Hogarth; Chiswick House, a neo-Palladian villa regarded as one of the finest in England; and Fuller's Brewery, London's largest and oldest brewery. In a meander of the River Thames used for competitive and recreational rowing. With several rowing clubs on the river bank, the finishing post for the Boat Race is just downstream of Chiswick Bridge.
Having good communications with London, Chiswick became a popular country retreat and part of the suburban growth of London in the late 19th and early 20th centuries. It became the Municipal Borough of Brentford and Chiswick in 1932 and part of Greater London in 1965, when it merged into the London Borough of Hounslow. Chiswick is an affluent area that includes Bedford Park, Grove Park, the Glebe Estate, Strand-on-the-Green and Tube stations Chiswick Park, as well as the Gunnersbury Triangle local nature reserve.
Rope Access Window Cleaning Chiswick