Transforming building maintenance and repair in Bromley
Rope Access Building
Maintenance Bromley
View Services
Contact Us
Abseiling for Construction & Building Maintenance in Bromley
It is not always possible to access your Bromley building once the scaffold has been struck and using cherry pickers is simply too expensive. To put things in perspective, our abseilers can usually complete the task for the cost of hiring a cherrypicker! and that doesn't include anyone to actually complete the work you need, it's only the hiring cost.
If you add that to the inconvenience of trying manoeuvre a massive lorry to the work area, abseiling really does make sense. Or abseilers can reach any area of your building to assist with installations or repair an ongoing issue, be it a leaking gutter, replacing glazing, adding an expansion joint or inspecting for faults.
Using abseiling for building maintenance
Our services
Rope Access Building Maintenance Services for Bromley And Surrounding Counties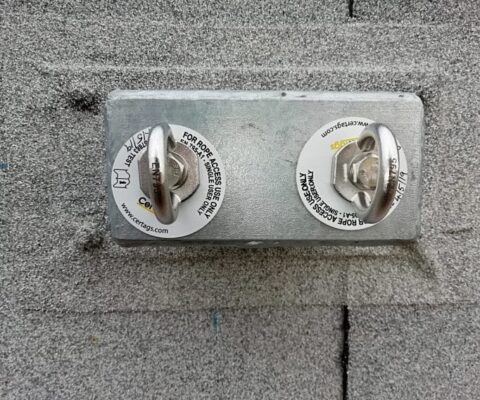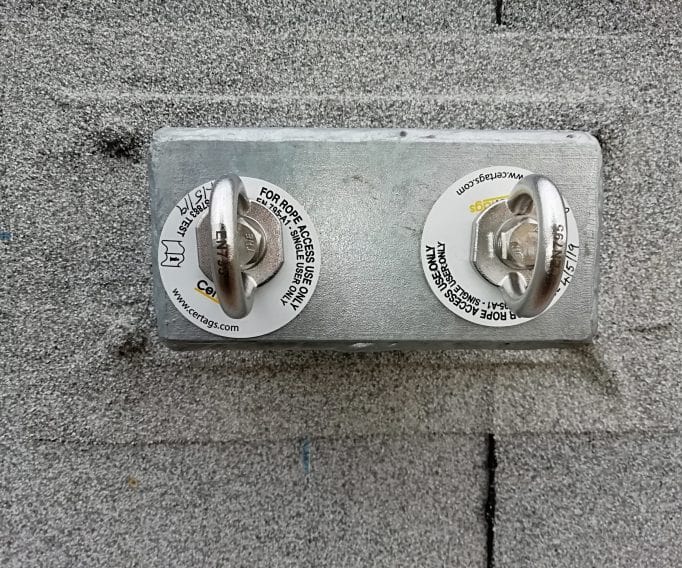 Eyebolts & Fall Restraint Testing
Periodic testing & certification of class A1 anchors and fall protection equipment.
Book Now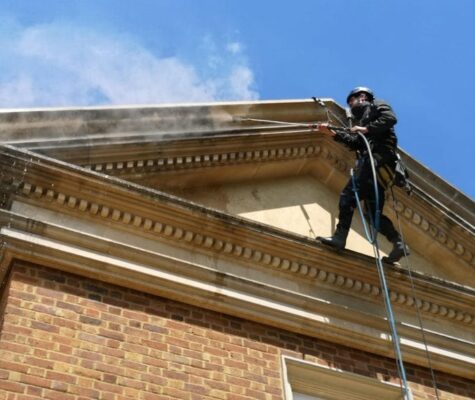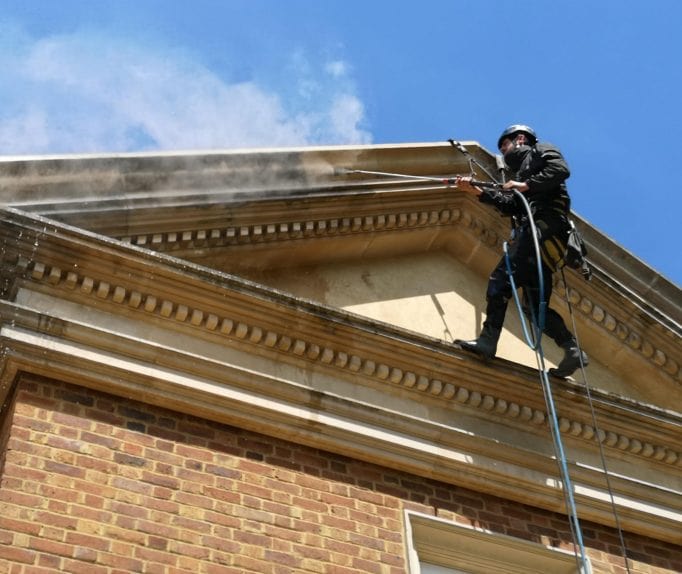 Natural Stone Steam Cleaning
Using professional stone cleaning systems and abseiling methods, stone can be cleaned perfectly.
Book Now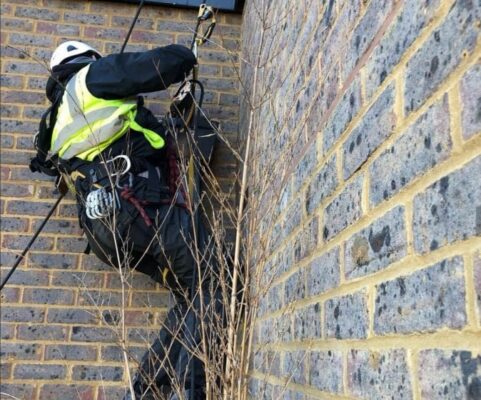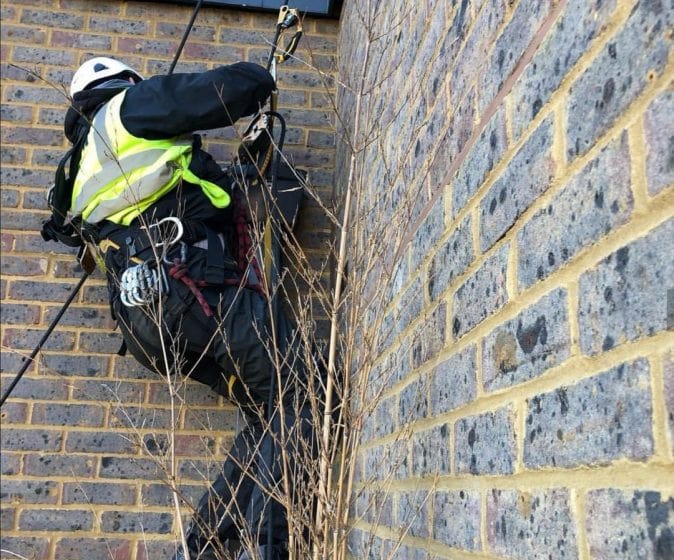 No need for scaffold or cherry pickers to repair an exterior leak. Our abseilers can do it.
Book Now
Get In Touch
Fill in the form below and we'll be in touch within 24hrs of receiving your message.
Facts About Bromley
Bromley History
The history of Bromley is closely connected with the See of Rochester. In AD 862 Ethelbert, the King of Kent granted land to form the Manor of Bromley. In 1185 Bromley Palace was built by Gilbert Glanvill, Bishop of Rochester. Pilgrims came to the town to visit St. Blaise's Well. The Palace was held by the Bishops until 1845, when Coles Child, a wealthy local merchant and philanthropist, purchased Bromley Palace and became lord of the manor.
In 1840 it became part of the expanded Metropolitan Police District. The parish adopted the Local Government Act 1858 and a local board was formed in 1867. The board was reconstituted as Bromley Urban District Council in 1894 and the parish became Bromley Urban District. It formed part of the London Traffic Area from 1924 and the London Passenger Transport Area from 1933.
General Info
Bromley is a large town in southeastern Greater London, England, and the administrative headquarters of the London Borough of Bromley. It is located 9.3 miles south-east of Charing Cross, the traditional centre of London. It had a population of 87,889 as of 2011. Identified in the London Plan as one of the 13 metropolitan centres of Greater London.
Historically a market town, chartered in 1158, Bromley was an ancient parish in the county of Kent. Its location on a coaching route and the opening of a railway station in 1858 was key to its development and the shift from an agrarian village to commerce and retail. As part of the suburban growth of London in the 20th century. Bromley significantly increased in population and was incorporated as a municipal borough in 1903.
Rope Access Window Cleaning Bromley