Transforming building maintenance and repair in Harlesden
Rope Access Building
Maintenance Harlesden
View Services
Contact Us
Abseiling for Construction & Building Maintenance in Harlesden
It is not always possible to access your Harlesden building once the scaffold has been struck and using cherry pickers is simply too expensive. To put things in perspective, our abseilers can usually complete the task for the cost of hiring a cherrypicker! and that doesn't include anyone to actually complete the work you need, it's only the hiring cost.
If you add that to the inconvenience of trying manoeuvre a massive lorry to the work area, abseiling really does make sense. Or abseilers can reach any area of your building to assist with installations or repair an ongoing issue, be it a leaking gutter, replacing glazing, adding an expansion joint or inspecting for faults.
Using abseiling for building maintenance
Our services
Rope Access Building Maintenance Services for Harlesden And Surrounding Counties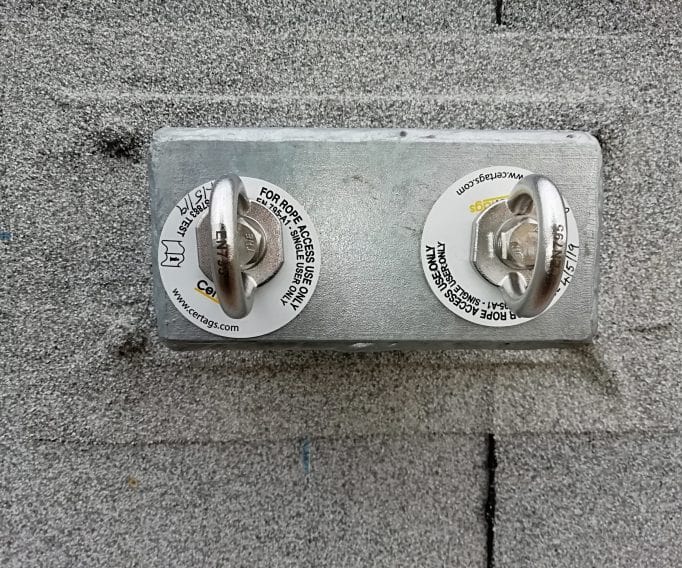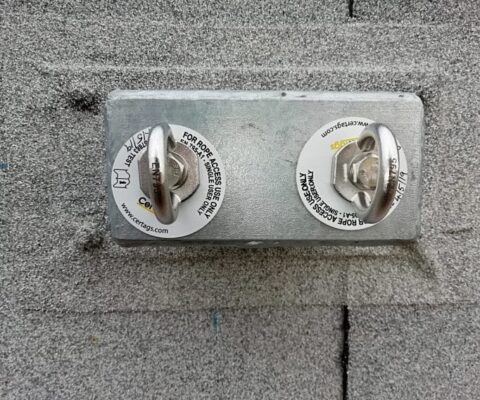 Eyebolts & Fall Restraint Testing
Periodic testing & certification of class A1 anchors and fall protection equipment.
Book Now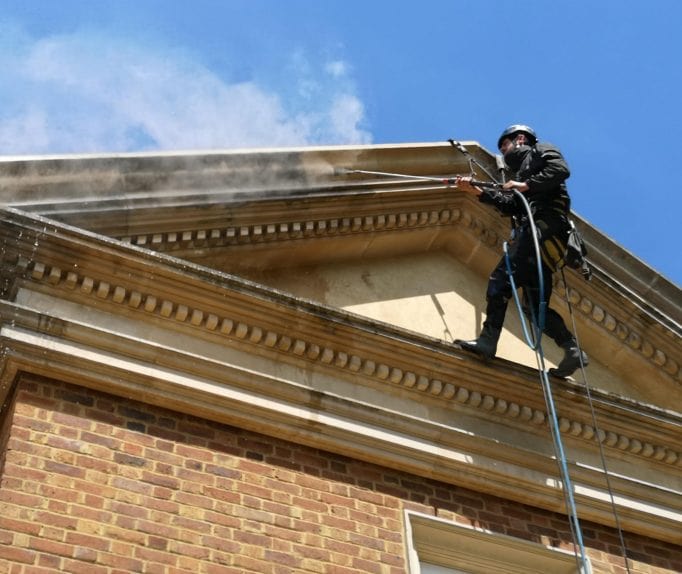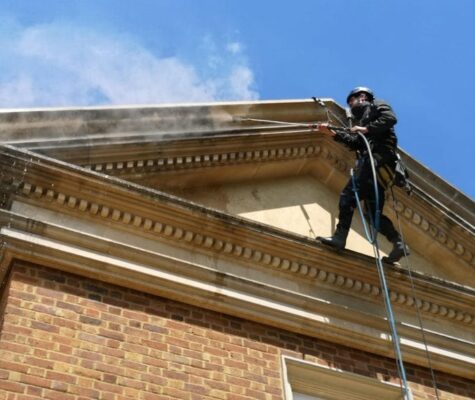 Natural Stone Steam Cleaning
Using professional stone cleaning systems and abseiling methods, stone can be cleaned perfectly.
Book Now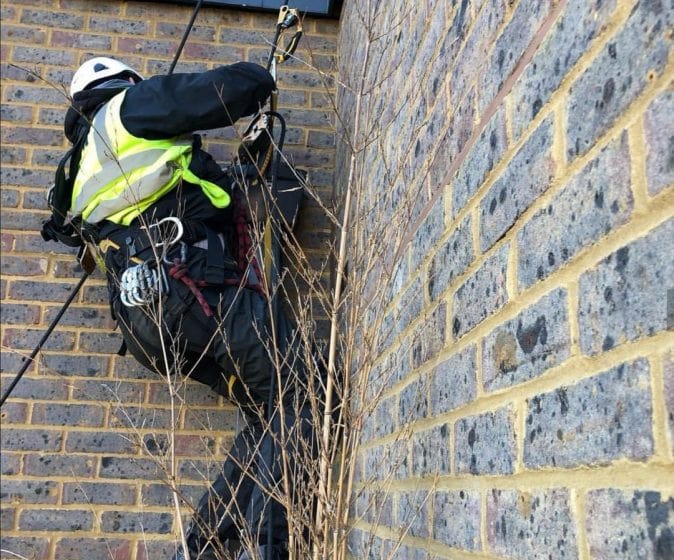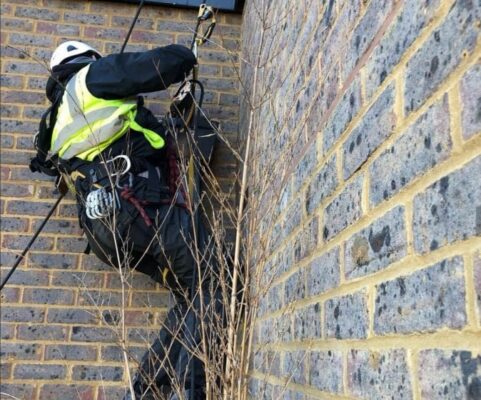 No need for scaffold or cherry pickers to repair an exterior leak. Our abseilers can do it.
Book Now
Get In Touch
Fill in the form below and we'll be in touch within 24hrs of receiving your message.
Facts About Harlesden
Harlesden History
In the 19th century, Harlesden, then a rural village, began to develop some of its urban appearance with the arrival of the railways. Willesden Junction, Kensal Green and Harlesden stations all had an effect on the developing village. Cottages for railway and industrial workers were built, as was grander housing for the local middle class.
At 6 am, January 16 1939, the Irish Republican Army blew up the Harlesden electricity cable bridge. The bridge crossed the Grand Junction Canal and carried the power line from Battersea Power Station. No one was injured in the attack. The wedding cake for the Queen and Prince Philip, who were married in 1947, was baked at McVitie's Factory in Harlesden.
General Info
Harlesden is an area in the London Borough of Brent, North West London. Its main focal point is the Jubilee Clock which commemorates Queen Victoria's Golden Jubilee. Harlesden has been praised for its vibrant Caribbean culture and unofficially named London's reggae capital. The population includes people of the Afro-Caribbean heritage most notably, as well as Irish, Portuguese, Brazilian, Somalis and smaller Latin Americans and East Africa groups within the community.
The 2011 census results for Harlesden ward counted a population of 17,162. Harlesden is ethnically diverse. 67% of the population identified themselves as being BAME at the 2011 census in the Harlesden ward. Ethnically, 19% of the population was the Black Caribbean, followed by 19% Black African, 15% Other White, and 14% White British.
Rope Access Window Cleaning Harlesden