Transforming building maintenance and repair in Carshalton
Rope Access Building
Maintenance Carshalton
View Services
Contact Us
Abseiling for Construction & Building Maintenance in Carshalton
It is not always possible to access your Carshalton building once the scaffold has been struck and using cherry pickers is simply too expensive. To put things in perspective, our abseilers can usually complete the task for the cost of hiring a cherrypicker! and that doesn't include anyone to actually complete the work you need, it's only the hiring cost.
If you add that to the inconvenience of trying manoeuvre a massive lorry to the work area, abseiling really does make sense. Or abseilers can reach any area of your building to assist with installations or repair an ongoing issue, be it a leaking gutter, replacing glazing, adding an expansion joint or inspecting for faults.
Using abseiling for building maintenance
Our services
Rope Access Building Maintenance Services for Carshalton And Surrounding Counties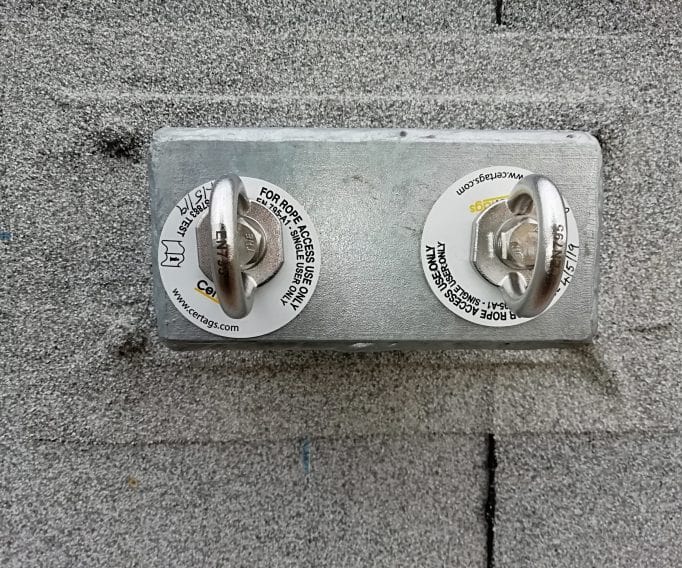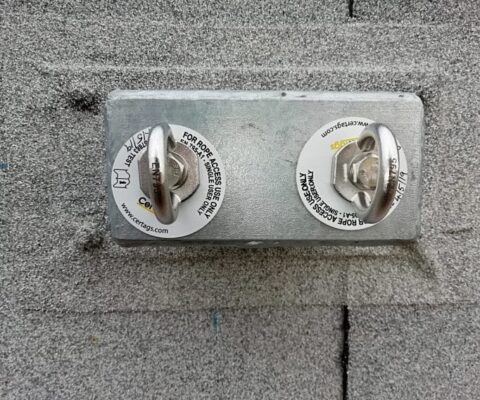 Eyebolts & Fall Restraint Testing
Periodic testing & certification of class A1 anchors and fall protection equipment.
Book Now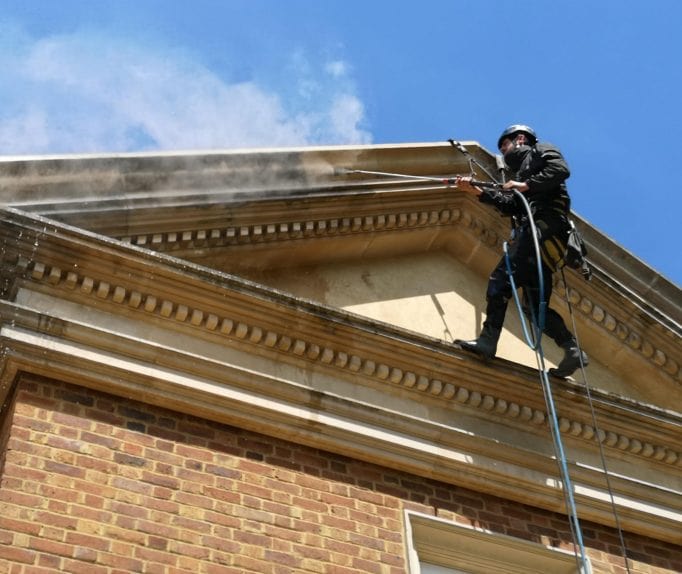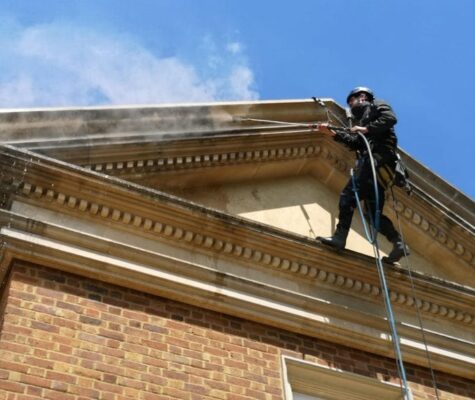 Natural Stone Steam Cleaning
Using professional stone cleaning systems and abseiling methods, stone can be cleaned perfectly.
Book Now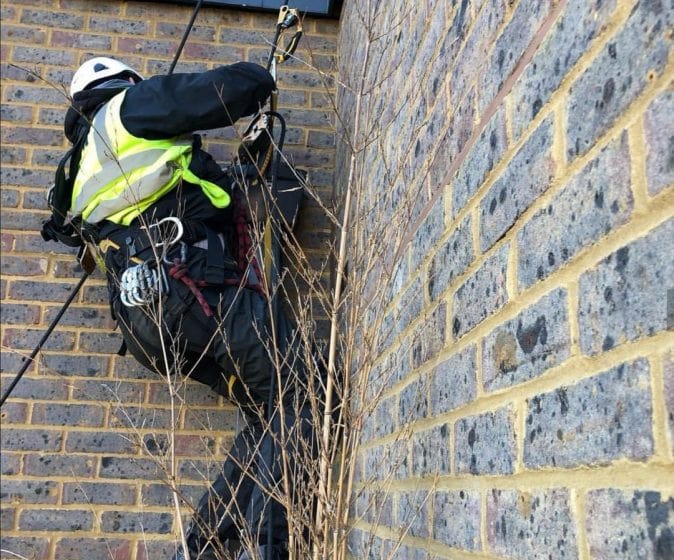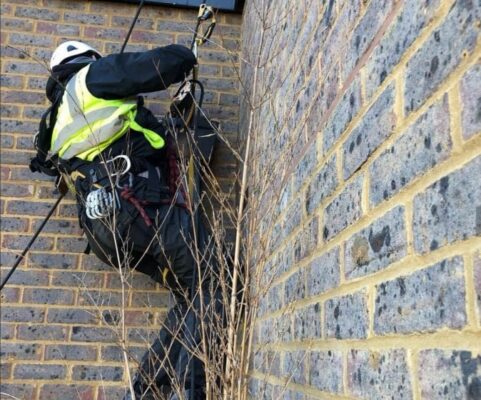 No need for scaffold or cherry pickers to repair an exterior leak. Our abseilers can do it.
Book Now
Get In Touch
Fill in the form below and we'll be in touch within 24hrs of receiving your message.
Facts About Carshalton
Carshalton History
To the south of the area now known as Carshalton, remains of artefacts dating from the Neolithic to the Iron Age have been found, suggesting that this was an early place of habitation. Prior to the Norman Conquest, it is recorded that there were five manors in this location owned by five freemen. The village lay within the Anglo-Saxon administrative division of Wallington hundred.
In the Middle Ages the land in the village was generally farmed in the form of a number of open fields, divided into strips. The number of strips which each landowner possessed was based roughly on his wealth. There was also an area of open downland in the south of the parish for grazing sheep. Carshalton was known for its springs; these may have given the place its name Cars – Aul – ton. Aul means well or spring. A ton is a farm which was in some way enclosed.
General Info
Carshalton consists of a number of neighbourhoods. The main focal point, Carshalton Village, is visually scenic and picturesque. At its centre, it has two adjoining ponds, which are overlooked by the Grade II listed All Saints Church on the south side and the Victorian Grove Park on the north side. The Grade II listed Honeywood Museum sits on the west side, a few yards from the water.
There are a number of other listed buildings, as well as three conservation areas, including one in the village. In addition to Honeywood Museum, there are several other cultural features in Carshalton, including the Charles Cryer Theatre and an art gallery in Oaks Park. It is also home to the Sutton Ecology Centre, and every year an environmental fair is held in Carshalton Park to the south of the village.
Rope Access Window Cleaning Carshalton