Transforming building maintenance and repair in Westminster
Rope Access Building
Maintenance Westminster
View Services
Contact Us
Abseiling for Construction & Building Maintenance in Westminster
It is not always possible to access your Westminster building once the scaffold has been struck and using cherry pickers is simply too expensive. To put things in perspective, our abseilers can usually complete the task for the cost of hiring a cherrypicker! and that doesn't include anyone to actually complete the work you need, it's only the hiring cost.
If you add that to the inconvenience of trying manoeuvre a massive lorry to the work area, abseiling really does make sense. Or abseilers can reach any area of your building to assist with installations or repair an ongoing issue, be it a leaking gutter, replacing glazing, adding an expansion joint or inspecting for faults.
Using abseiling for building maintenance
Our services
Rope Access Building Maintenance Services for Westminster And Surrounding Counties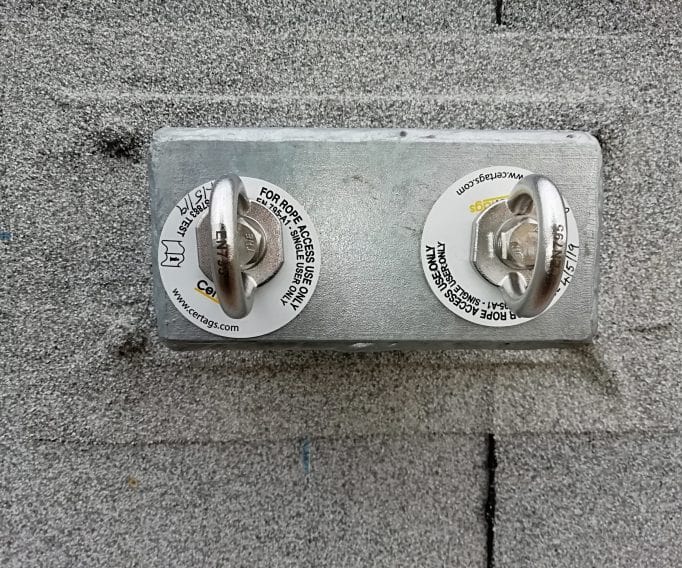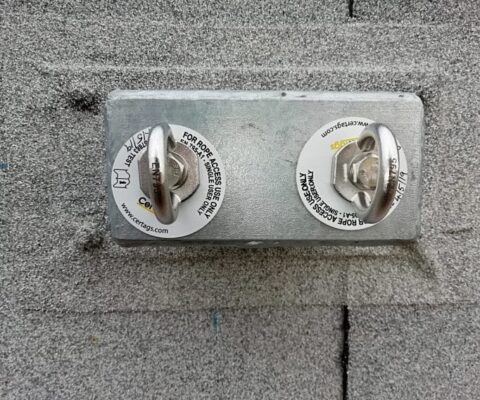 Eyebolts & Fall Restraint Testing
Periodic testing & certification of class A1 anchors and fall protection equipment.
Book Now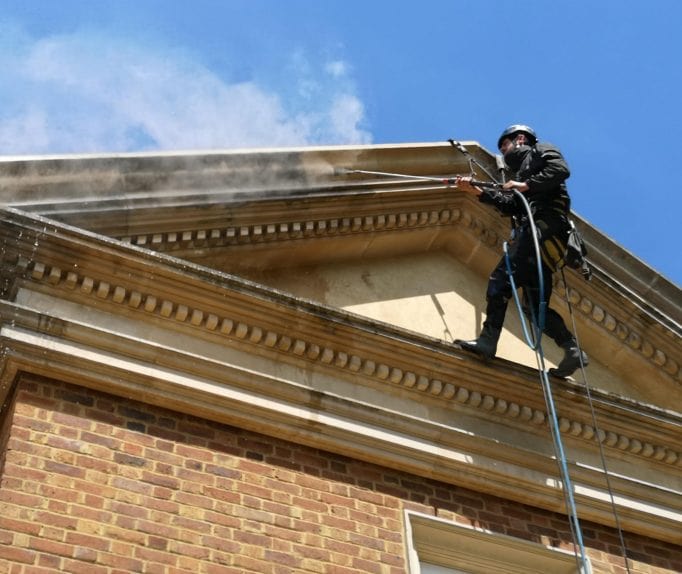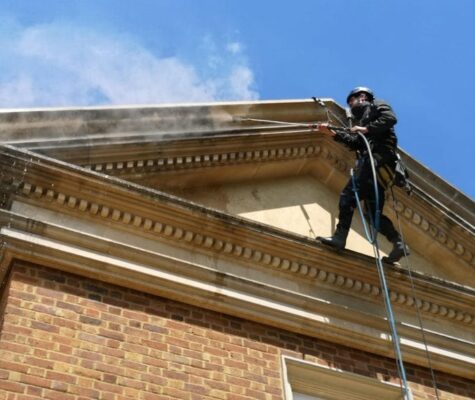 Natural Stone Steam Cleaning
Using professional stone cleaning systems and abseiling methods, stone can be cleaned perfectly.
Book Now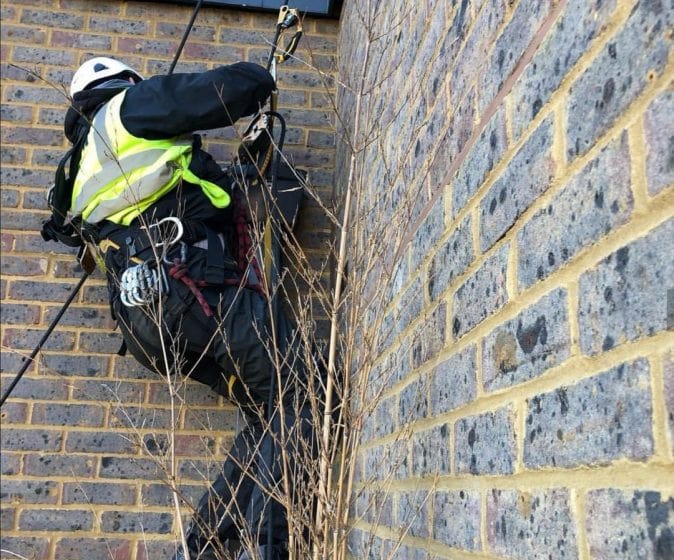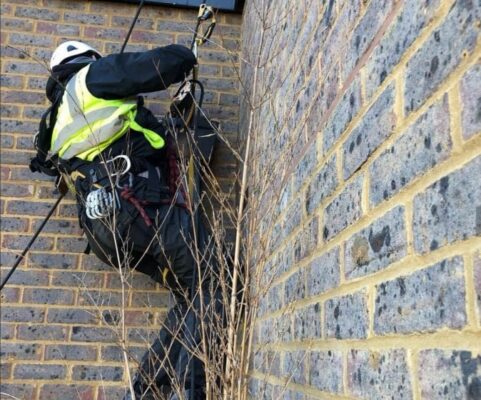 No need for scaffold or cherry pickers to repair an exterior leak. Our abseilers can do it.
Book Now
Get In Touch
Fill in the form below and we'll be in touch within 24hrs of receiving your message.
Facts About Westminster
Westminster History
The development of the area began with the establishment of the Abbey on a site then called Thorney Island, the choice of the site may in part relate to the natural ford which is thought to have carried Watling Street over the Thames in the vicinity. The Island and surrounding area became known as Westminster in reference to the church.
It was a miraculous appearance of St Peter, a fisherman himself, coming to the island to consecrate the newly built church, which would subsequently develop into Westminster Abbey. He rewarded Edric with a bountiful catch when he next dropped his nets. Edric was instructed to present the King and St. Mellitus, Bishop of London with a salmon and various proofs that the consecration had already occurred.
General Info
Westminster is a district in central London; part of the wider City of Westminster, north of the River Thames. It is home to one of the highest concentrations of visitor attractions and historic landmarks in London, including the Palace of Westminster, Buckingham Palace, Westminster Abbey and Westminster Cathedral.
The name Westminster originated from the informal description of the abbey church and royal peculiar of St Peter's. The abbey was part of the royal palace that had been created hereby Edward the Confessor. It has been the home of the permanent institutions of England's government continuously since about 1200 and from 1707 the British Government.
Rope Access Window Cleaning Westminster