Transforming building maintenance and repair in Streatham
Rope Access Building
Maintenance Streatham
View Services
Contact Us
Abseiling for Construction & Building Maintenance in Streatham
It is not always possible to access your Streatham building once the scaffold has been struck and using cherry pickers is simply too expensive. To put things in perspective, our abseilers can usually complete the task for the cost of hiring a cherrypicker! and that doesn't include anyone to actually complete the work you need, it's only the hiring cost.
If you add that to the inconvenience of trying manoeuvre a massive lorry to the work area, abseiling really does make sense. Or abseilers can reach any area of your building to assist with installations or repair an ongoing issue, be it a leaking gutter, replacing glazing, adding an expansion joint or inspecting for faults.
Using abseiling for building maintenance
Our services
Rope Access Building Maintenance Services for Streatham And Surrounding Counties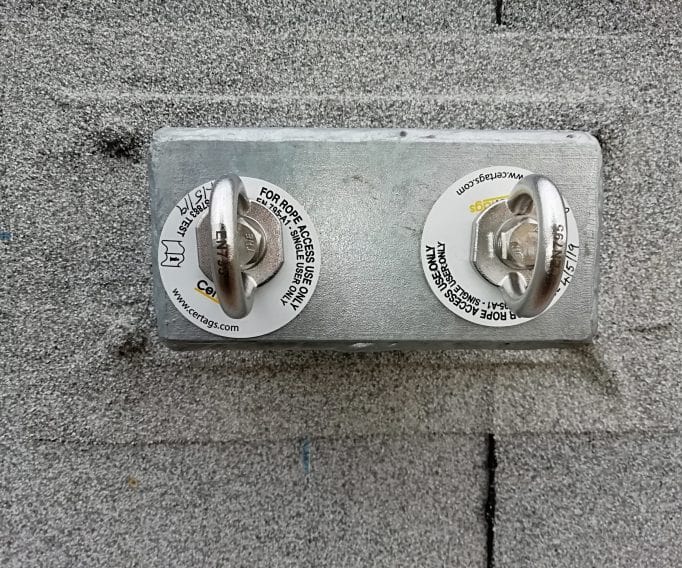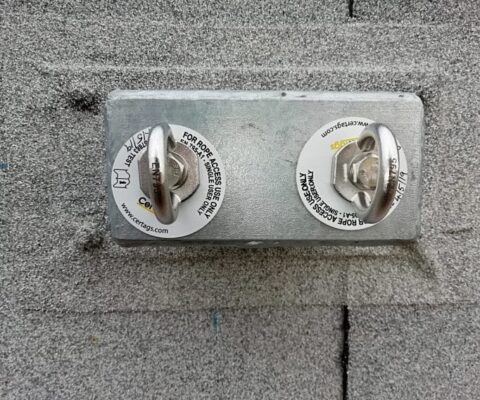 Eyebolts & Fall Restraint Testing
Periodic testing & certification of class A1 anchors and fall protection equipment.
Book Now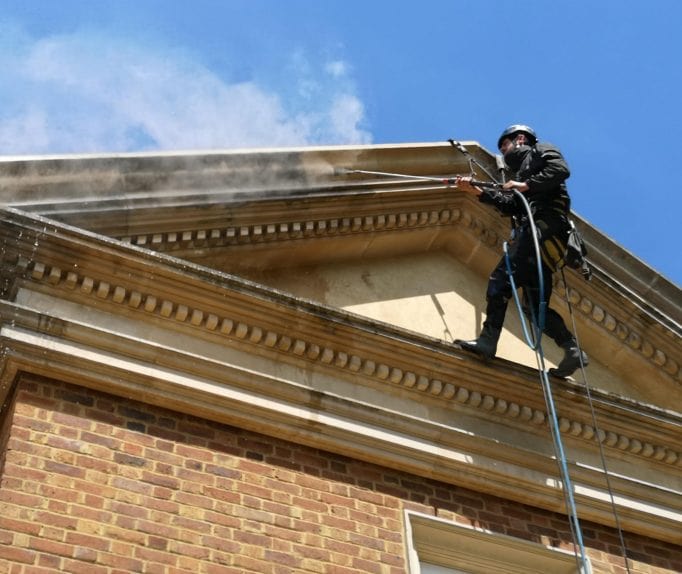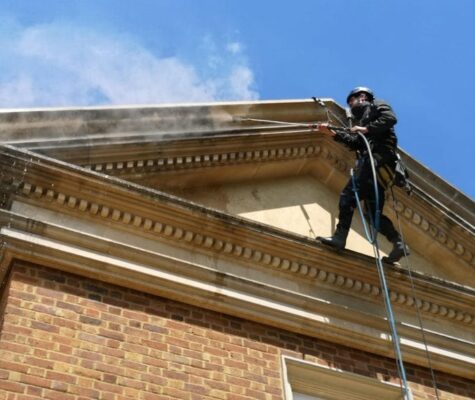 Natural Stone Steam Cleaning
Using professional stone cleaning systems and abseiling methods, stone can be cleaned perfectly.
Book Now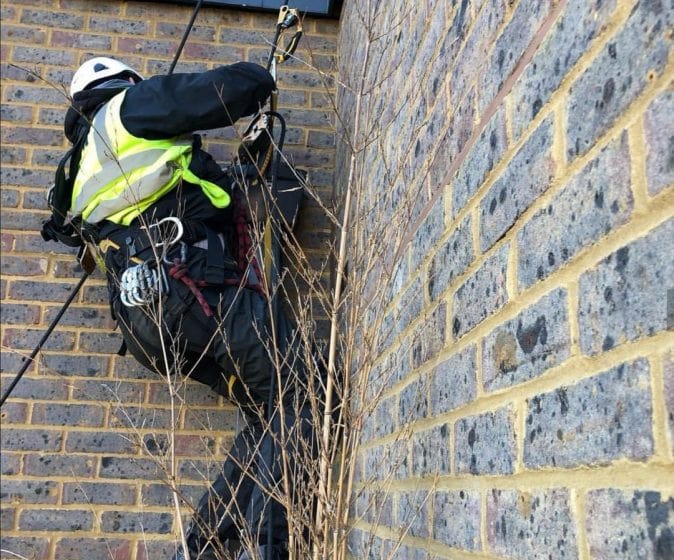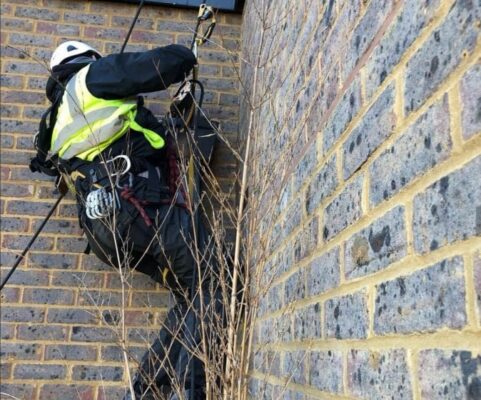 No need for scaffold or cherry pickers to repair an exterior leak. Our abseilers can do it.
Book Now
Get In Touch
Fill in the form below and we'll be in touch within 24hrs of receiving your message.
Facts About Streatham
Streatham History
Streatham means "the hamlet on the street". The street in question, the London to Brighton Way, was the Roman road from the capital Londinium to the south coast near Portslade, today within Brighton and Hove. It is likely that the destination was a Roman port now lost to coastal erosion, which has been tentatively identified with 'Novus Portus' mentioned in Ptolemy's Geographia.
After the departure of the Romans, the main road through Streatham remained an important trackway. From the 17th century, it was adopted as the main coach road to Croydon and East Grinstead, and then on to Newhaven and Lewes. In 1780 it then became the route of the turnpike road from London to Brighton, and subsequently became the basis for the modern A23.
General Info
Streatham is a district mostly in the London Borough of Lambeth in Greater London, but with some areas to the west stretching out into the neighbouring London Borough of Wandsworth. It is centred 5 miles south of Charing Cross. The area is identified in the London Plan as one of 35 major centres in Greater London.
In August 2011, Streatham was selected as one of the areas to benefit from Round 1 of the Mayor of London's Outer London Fund, gaining £300,000. Later, Streatham was awarded a further £1.6 million, matched by another £1 million by Lambeth. The money from this fund was spent on improving streets and public spaces in Streatham.
Rope Access Window Cleaning Streatham