Transforming building maintenance and repair in Wembley
Rope Access Building
Maintenance Wembley
View Services
Contact Us
Abseiling for Construction & Building Maintenance in Wembley
It is not always possible to access your Wembley building once the scaffold has been struck and using cherry pickers is simply too expensive. To put things in perspective, our abseilers can usually complete the task for the cost of hiring a cherrypicker! and that doesn't include anyone to actually complete the work you need, it's only the hiring cost.
If you add that to the inconvenience of trying manoeuvre a massive lorry to the work area, abseiling really does make sense. Or abseilers can reach any area of your building to assist with installations or repair an ongoing issue, be it a leaking gutter, replacing glazing, adding an expansion joint or inspecting for faults.
Using abseiling for building maintenance
Our services
Rope Access Building Maintenance Services for Wembley And Surrounding Counties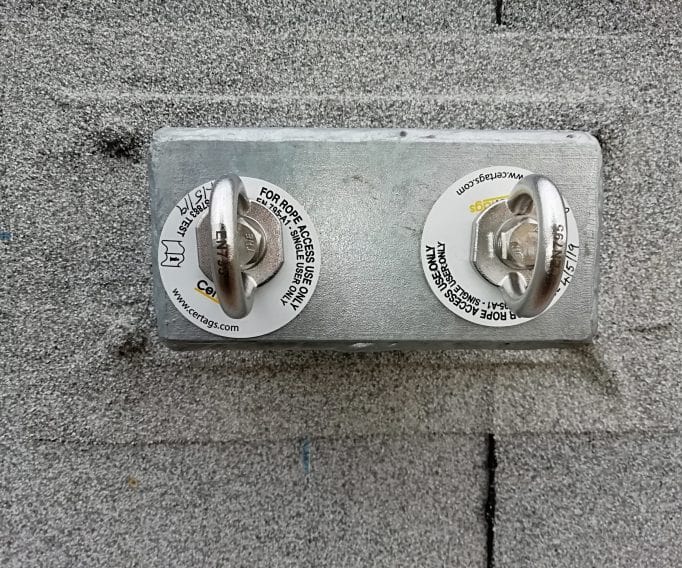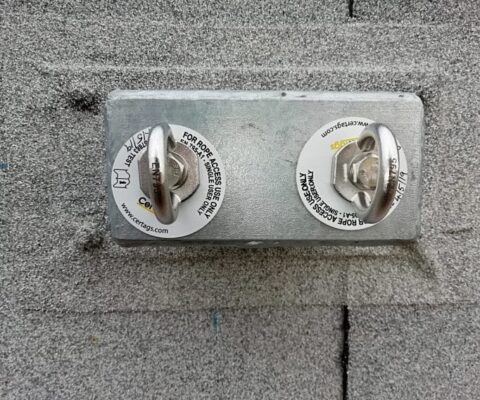 Eyebolts & Fall Restraint Testing
Periodic testing & certification of class A1 anchors and fall protection equipment.
Book Now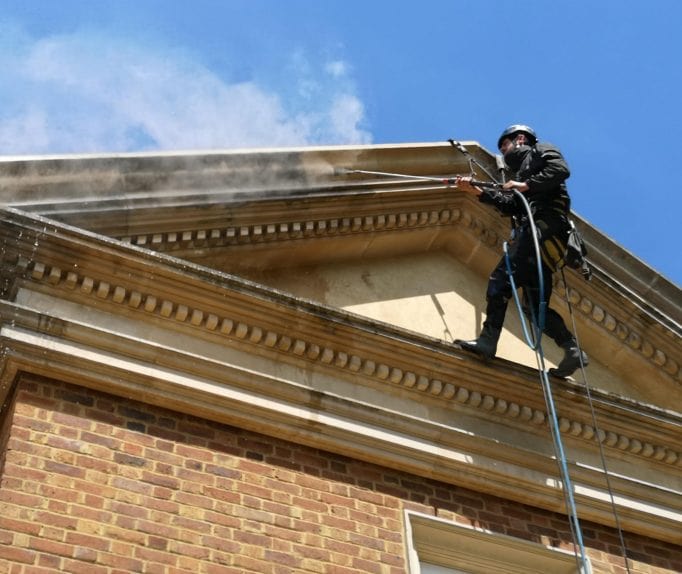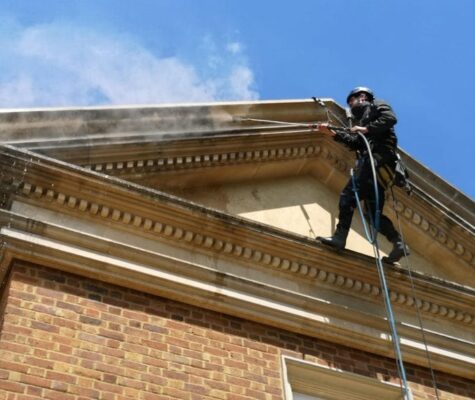 Natural Stone Steam Cleaning
Using professional stone cleaning systems and abseiling methods, stone can be cleaned perfectly.
Book Now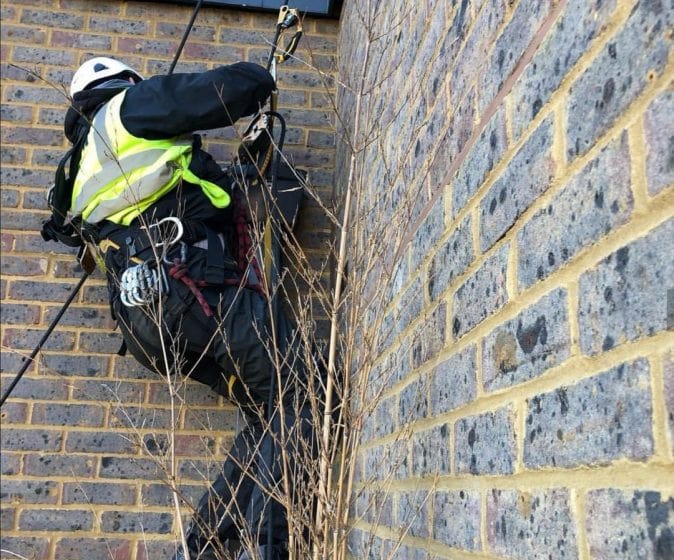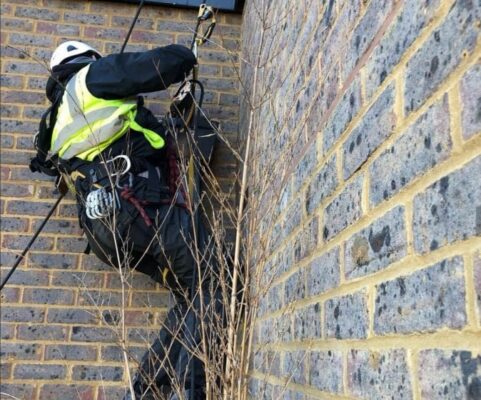 No need for scaffold or cherry pickers to repair an exterior leak. Our abseilers can do it.
Book Now
Get In Touch
Fill in the form below and we'll be in touch within 24hrs of receiving your message.
Facts About Wembley
Wembley History
In 1837, the London and Birmingham Railway was opened from London Euston through Wembley to Hemel Hempstead, and completed to Birmingham Curzon Street the following year. The changing names of the local station demonstrated the increasing importance of the 'Wembley' name. 'Sudbury' station opened in 1845, renamed as 'Sudbury and Wembley' in 1882, renamed as 'Wembley for Sudbury' in 1910, renamed as 'Wembley Central' in 1948, at the time of the Olympic Games.
The village of Wembley grew up on the hill by the clearing with the Harrow Road south of it. Much of the surrounding area remained wooded. In 1547 there were but six houses in Wembley. Though small, it was one of the wealthiest parts of Harrow. At the dissolution of the monasteries in 1543, the manor of Wembley fell to Richard Andrews and Leonard Chamberlain, who sold it to Richard Page.
General Info
Wembley is the principal town of the borough of Brent in northwest London, England, about 8 miles west-northwest of Charing Cross. Wembley has formed a separate civil parish from 1894 and was incorporated as a municipal borough of Middlesex in 1937. In 1965, the area merged with the Municipal Borough of Willesden, which was separated by the River Brent, to create the London Borough of Brent.
The center of Wembley was originally at the small village of "Wembly Green" accompanied by the Barley Mow public house in the 18th century. This survives today as The Green Man inn located on the steep Wembley Hill Road. The railways of the London and Birmingham Railway reached Wembley in the mid-19th century.
Rope Access Window Cleaning Wembley