Transforming building maintenance and repair in Croydon
Rope Access Building
Maintenance Croydon
View Services
Contact Us
Abseiling for Construction & Building Maintenance in Croydon
It is not always possible to access your Croydon building once the scaffold has been struck and using cherry pickers is simply too expensive. To put things in perspective, our abseilers can usually complete the task for the cost of hiring a cherrypicker! and that doesn't include anyone to actually complete the work you need, it's only the hiring cost.
If you add that to the inconvenience of trying manoeuvre a massive lorry to the work area, abseiling really does make sense. Or abseilers can reach any area of your building to assist with installations or repair an ongoing issue, be it a leaking gutter, replacing glazing, adding an expansion joint or inspecting for faults.
Using abseiling for building maintenance
Our services
Rope Access Building Maintenance Services for Croydon And Surrounding Counties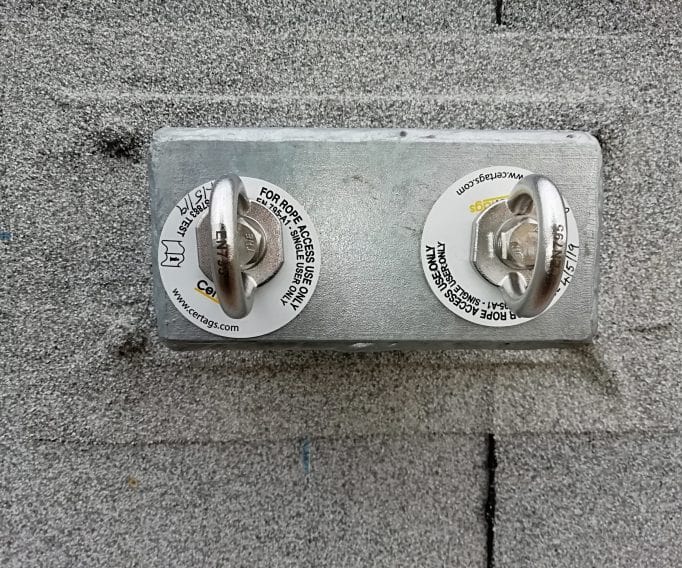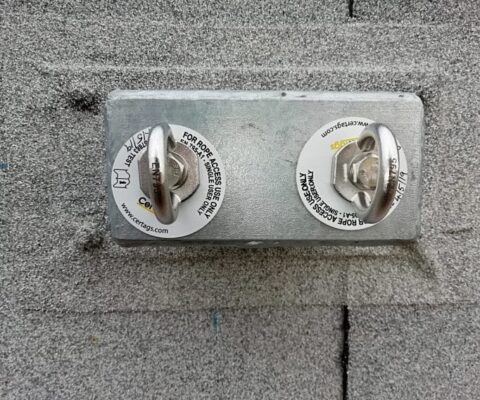 Eyebolts & Fall Restraint Testing
Periodic testing & certification of class A1 anchors and fall protection equipment.
Book Now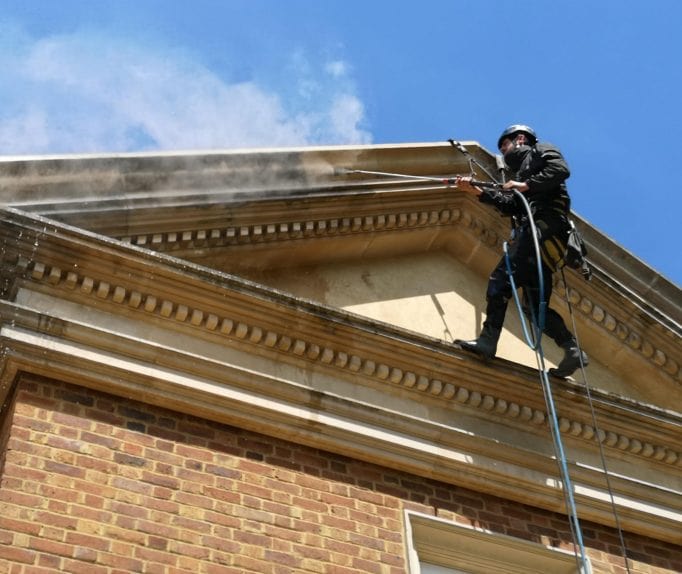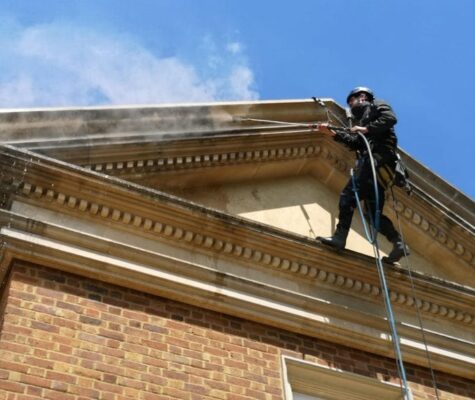 Natural Stone Steam Cleaning
Using professional stone cleaning systems and abseiling methods, stone can be cleaned perfectly.
Book Now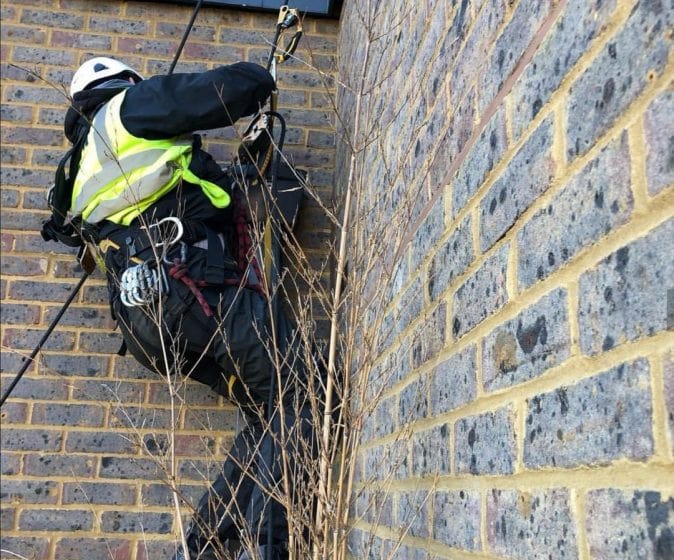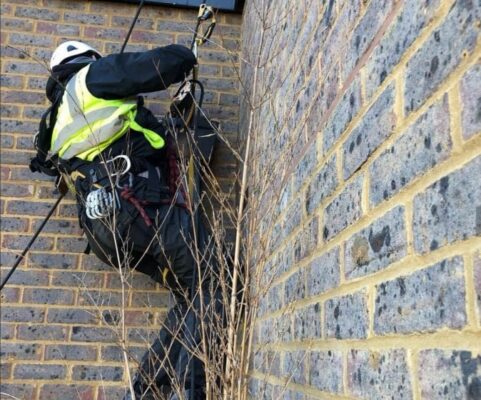 No need for scaffold or cherry pickers to repair an exterior leak. Our abseilers can do it.
Book Now
Get In Touch
Fill in the form below and we'll be in touch within 24hrs of receiving your message.
Facts About Croydon
Croydon History
As the vast majority of place names in the area are of Anglo-Saxon origin. The theory accepted by most philologists is that the name Croydon derives originally from the Anglo-Saxon croh, meaning "crocus", and denu, "valley". Indicating that, like Saffron Walden in Essex, it was a centre for the cultivation of saffron. It has been argued that this cultivation is likely to have taken place in the Roman period when the saffron crocus would have been grown to supply the London market.
Most probably for medicinal purposes, and particularly for the treatment of granulation of the eyelids. Alternative, although less probable, theories of the name's origin have been proposed. According to John Corbet Anderson: "The earliest mention of Croydon is in the joint will of Beorhtric and Aelfswth, dated about the year 962.
General Info
Croydon is a large town in south London, England. It is 9.4 miles south of Charing Cross. The principal settlement in the London Borough of Croydon, it is one of the largest commercial districts in Greater London outside Central London, with an extensive shopping district and the night-time economy.
Historically part of the hundred of Wallington in the county of Surrey, at the time of the Norman conquest of England Croydon had a church, a mill, and around 365 inhabitants, as recorded in the Domesday Book of 1086. Croydon expanded in the Middle Ages as a market town and a centre for charcoal production, leather tanning and brewing.
Rope Access Window Cleaning Croydon