Transforming building maintenance and repair in Spitalfields
Rope Access Building
Maintenance Spitalfields
View Services
Contact Us
Abseiling for Construction & Building Maintenance in Spitalfields
It is not always possible to access your Spitalfields building once the scaffold has been struck and using cherry pickers is simply too expensive. To put things in perspective, our abseilers can usually complete the task for the cost of hiring a cherrypicker! and that doesn't include anyone to actually complete the work you need, it's only the hiring cost.
If you add that to the inconvenience of trying manoeuvre a massive lorry to the work area, abseiling really does make sense. Or abseilers can reach any area of your building to assist with installations or repair an ongoing issue, be it a leaking gutter, replacing glazing, adding an expansion joint or inspecting for faults.
Using abseiling for building maintenance
Our services
Rope Access Building Maintenance Services for Spitalfields And Surrounding Counties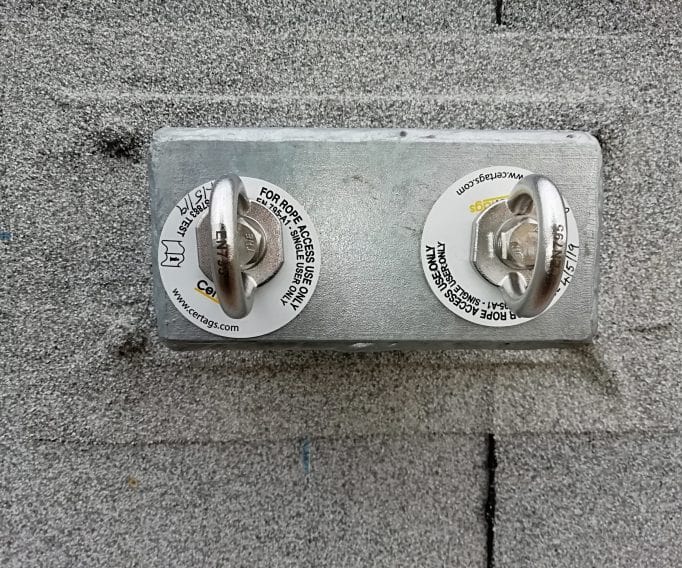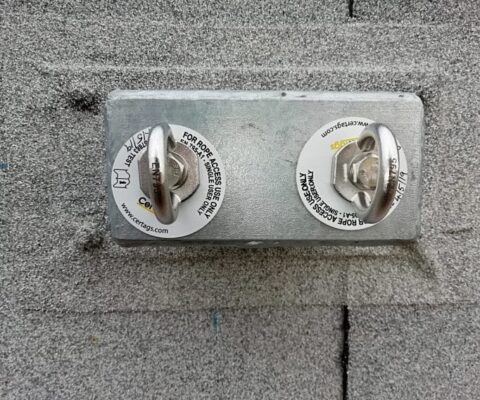 Eyebolts & Fall Restraint Testing
Periodic testing & certification of class A1 anchors and fall protection equipment.
Book Now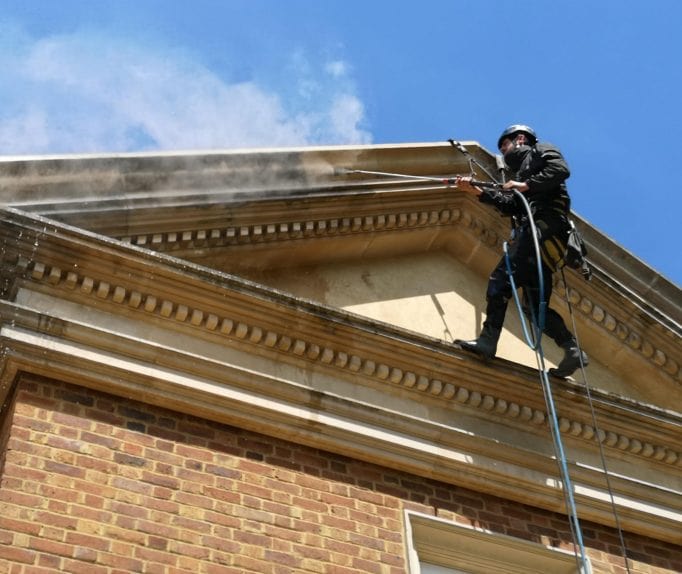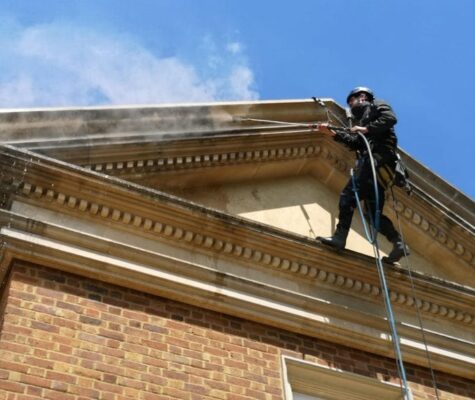 Natural Stone Steam Cleaning
Using professional stone cleaning systems and abseiling methods, stone can be cleaned perfectly.
Book Now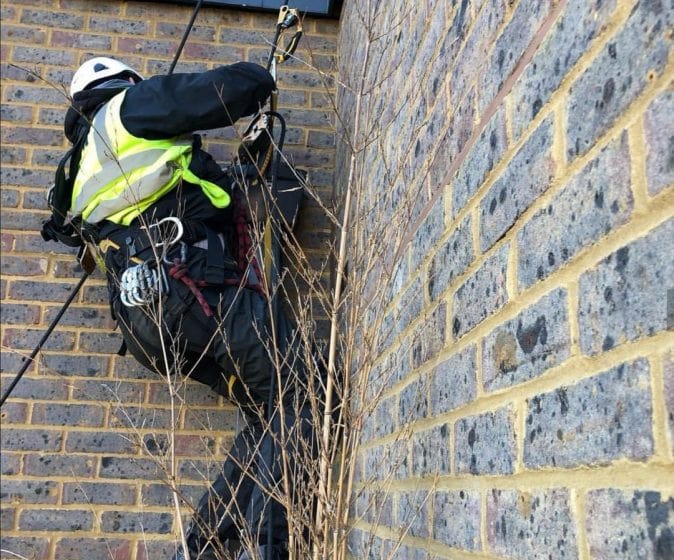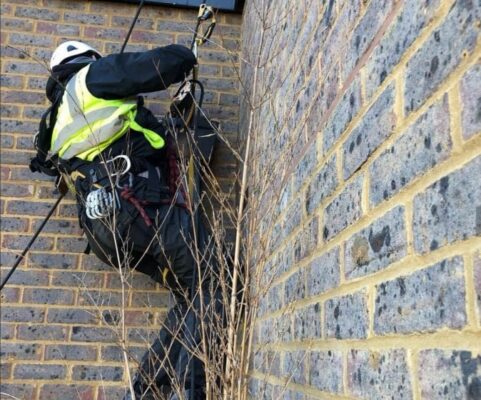 No need for scaffold or cherry pickers to repair an exterior leak. Our abseilers can do it.
Book Now
Get In Touch
Fill in the form below and we'll be in touch within 24hrs of receiving your message.
Facts About Spitalfields
Spitalfields History
The area that is Spitalfields was covered with fields and nursery gardens until late in the 17th century when streets were laid out for Irish and Huguenot silk weavers. The Romans had a cemetery to the east of the Bishopsgate thoroughfare, which roughly follows the line of Ermine Street: the main highway to the north from Londinium. The cemetery was noticed by the antiquarian John Stow in 1576 and was the focus of a major archaeological excavation in the 1990s.
In 1197, a priory, "The New Hospital of St Mary without Bishopsgate", latterly known as St Mary Spital, founded by Walter Brunus and his wife Roisia, was built on the site of the cemetery. It was one of the biggest hospitals in medieval England and had a large medieval cemetery with a stone charnel house and mortuary chapel. The chapel has been uncovered by archaeologists and preserved for public viewing. The priory and hospital were dissolved in 1539 under Henry VIII.
General Info
Spitalfields is a district in the East End of London and within the London Borough of Tower Hamlets. The area is formed around Commercial Street and includes the locale around Brick Lane, Christ Church, Toynbee Hall and Commercial Tavern. It has several markets, including Spitalfields Market, the historic Old Spitalfields Market, Brick Lane Market and Petticoat Lane Market.
It was part of the ancient parish of Stepney in the county of Middlesex and was split off as a separate parish in 1729. Just outside the City of London, the parish became part of the Metropolitan Board of Works area in 1855 as part of the Whitechapel District.
Rope Access Window Cleaning Spitalfields