Transforming building maintenance and repair in Bromley-by-Bow
Rope Access Building
Maintenance Bromley-by-Bow
View Services
Contact Us
Abseiling for Construction & Building Maintenance in Bromley-by-Bow
It is not always possible to access your Bromley-by-Bow building once the scaffold has been struck and using cherry pickers is simply too expensive. To put things in perspective, our abseilers can usually complete the task for the cost of hiring a cherrypicker! and that doesn't include anyone to actually complete the work you need, it's only the hiring cost.
If you add that to the inconvenience of trying manoeuvre a massive lorry to the work area, abseiling really does make sense. Or abseilers can reach any area of your building to assist with installations or repair an ongoing issue, be it a leaking gutter, replacing glazing, adding an expansion joint or inspecting for faults.
Using abseiling for building maintenance
Our services
Rope Access Building Maintenance Services for Bromley-by-Bow And Surrounding Counties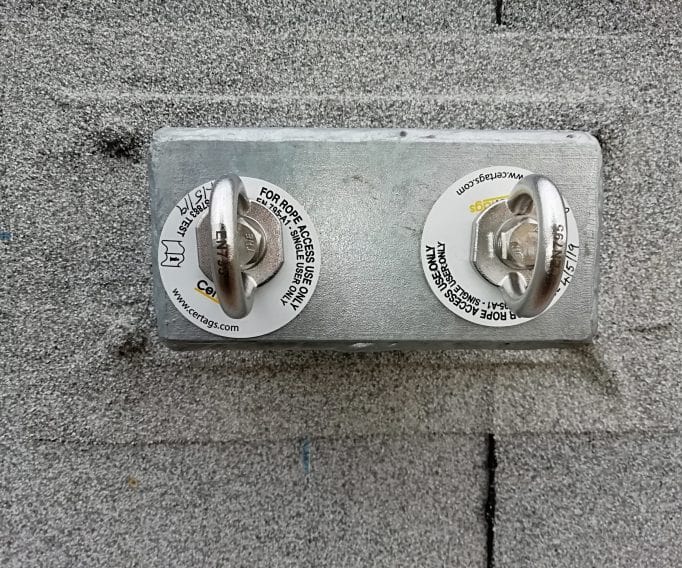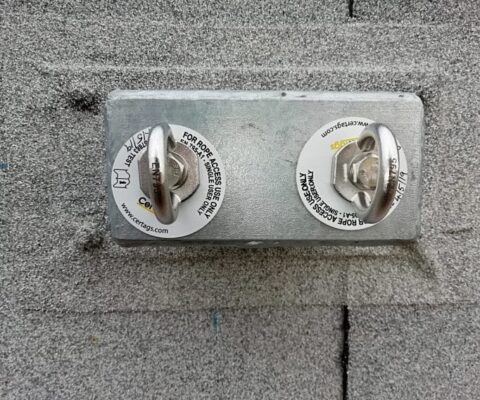 Eyebolts & Fall Restraint Testing
Periodic testing & certification of class A1 anchors and fall protection equipment.
Book Now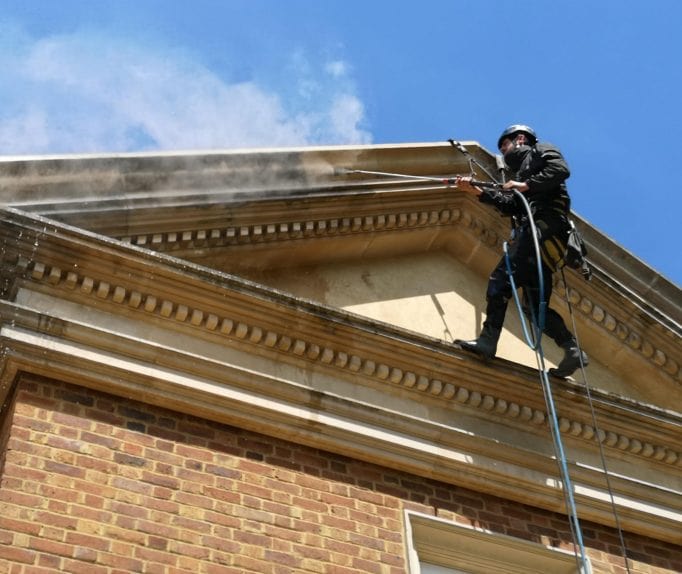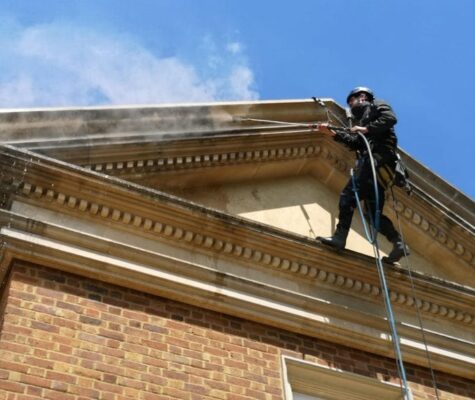 Natural Stone Steam Cleaning
Using professional stone cleaning systems and abseiling methods, stone can be cleaned perfectly.
Book Now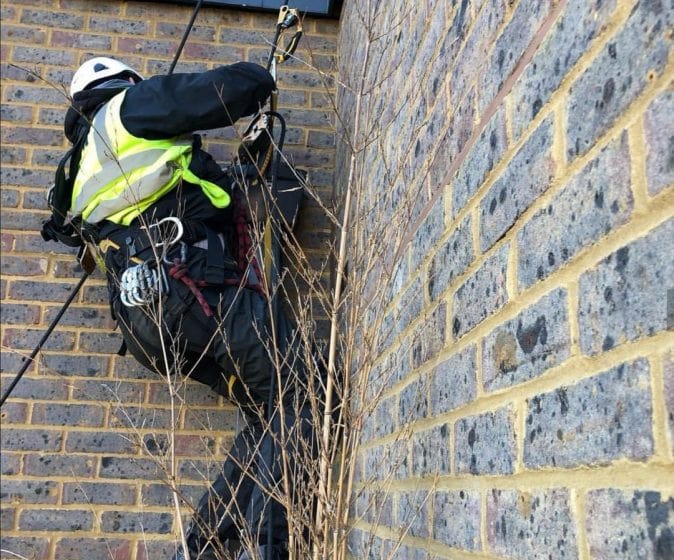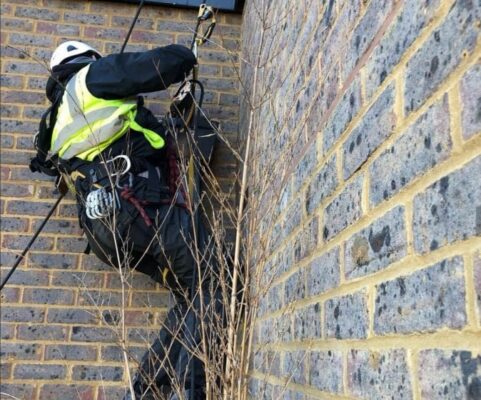 No need for scaffold or cherry pickers to repair an exterior leak. Our abseilers can do it.
Book Now
Get In Touch
Fill in the form below and we'll be in touch within 24hrs of receiving your message.
Facts About Bromley-by-Bow
Bromley-by-Bow History
Bromley was home to St Leonard's Priory a Benedictine nunnery founded in the time of William the conqueror and mentioned in the General Prologue to Geoffrey Chaucer's Canterbury Tales. It was destroyed at the time of the Dissolution in 1536, and the manor and lands passed to Sir Ralph Sadleir, who lived at Sutton House in Homerton and was privy councilor to Henry VIII.
In 1606 a palace was built for James I facing the line of St Leonard's Street by John Thorpe. This was principally used as a hunting lodge but was a grand residence of 24 rooms, including a Stateroom, built along the lines of Hardwick Hall and Montacute House. Some of the stonework was quarried from the remains of the priory. It remained in Royal use and was refurbished in the reigns of Charles II and James II and stables were added.
General Info
Bromley, commonly known as Bromley-by-Bow, is a district in the London Borough of Tower Hamlets in East London, located on the western banks of the River Lea, in the Lower Lea Valley in East London. The area is distinct from Bow, which lies immediately north and east of the formal boundary between the two, which runs along Bow Road.
The area has become better known as Bromley-by-Bow due to Bromley tube station being renamed to Bromley-by-Bow in 1967, to prevent confusion with Bromley railway station in the London Borough of Bromley. Over time the station's name has become applied to the district itself. The formal boundaries of the area were set when the area became a parish in 1537 when it split from Stepney.
Rope Access Window Cleaning Bromley-by-Bow