Transforming building maintenance and repair in Heston
Rope Access Building
Maintenance Heston
View Services
Contact Us
Abseiling for Construction & Building Maintenance in Heston
It is not always possible to access your Heston building once the scaffold has been struck and using cherry pickers is simply too expensive. To put things in perspective, our abseilers can usually complete the task for the cost of hiring a cherrypicker! and that doesn't include anyone to actually complete the work you need, it's only the hiring cost.
If you add that to the inconvenience of trying manoeuvre a massive lorry to the work area, abseiling really does make sense. Or abseilers can reach any area of your building to assist with installations or repair an ongoing issue, be it a leaking gutter, replacing glazing, adding an expansion joint or inspecting for faults.
Using abseiling for building maintenance
Our services
Rope Access Building Maintenance Services for Heston And Surrounding Counties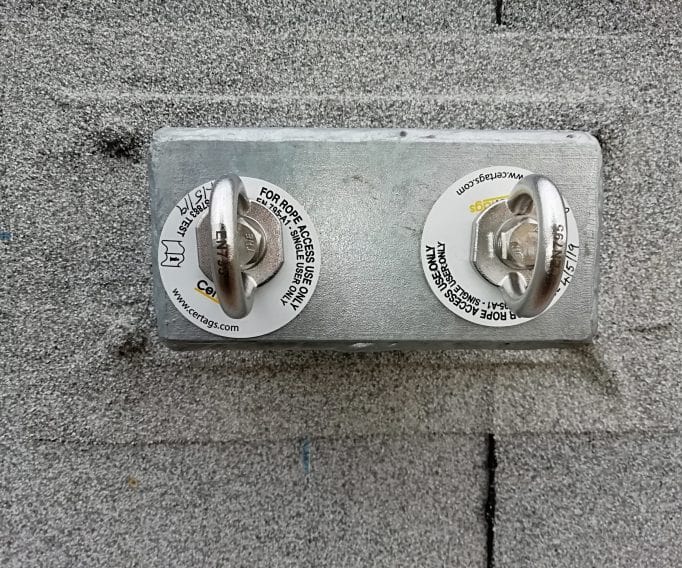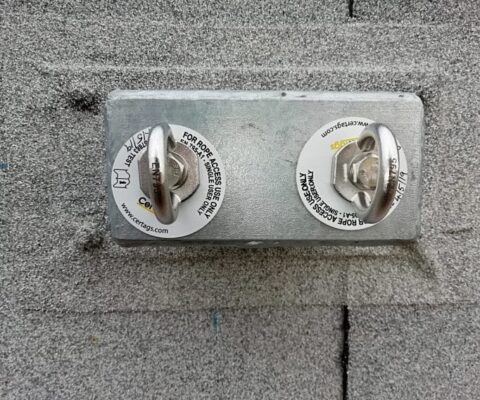 Eyebolts & Fall Restraint Testing
Periodic testing & certification of class A1 anchors and fall protection equipment.
Book Now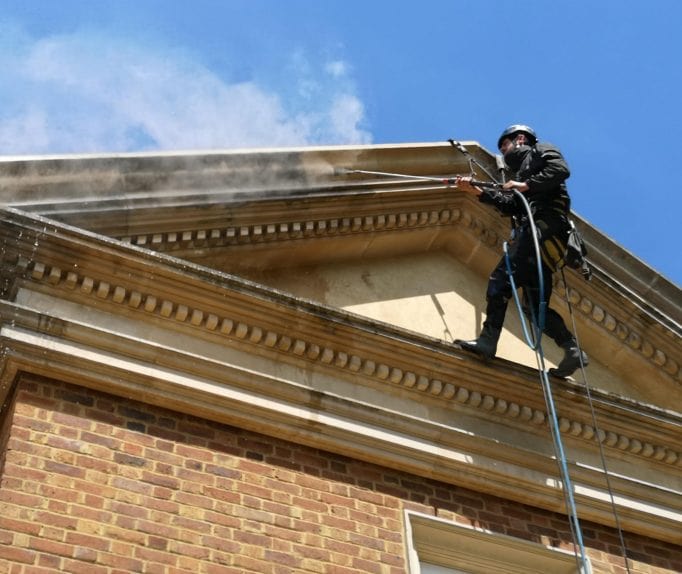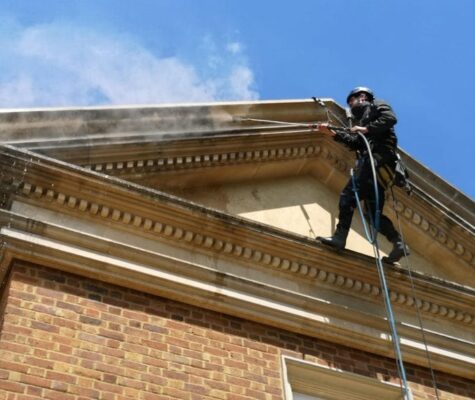 Natural Stone Steam Cleaning
Using professional stone cleaning systems and abseiling methods, stone can be cleaned perfectly.
Book Now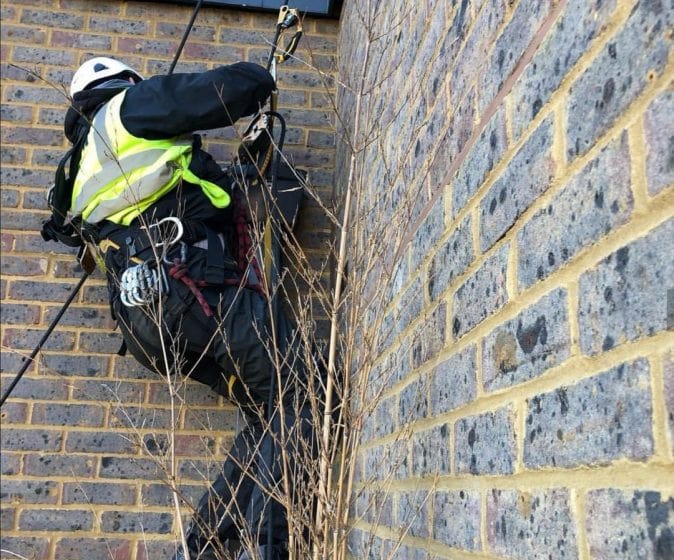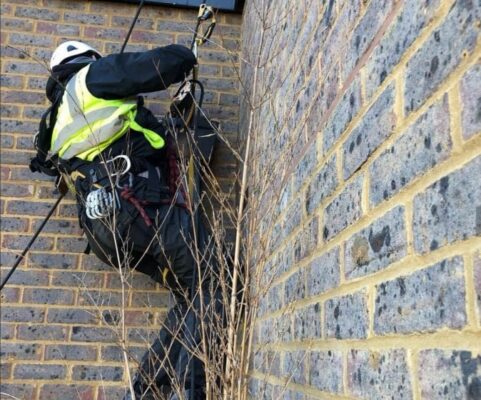 No need for scaffold or cherry pickers to repair an exterior leak. Our abseilers can do it.
Book Now
Get In Touch
Fill in the form below and we'll be in touch within 24hrs of receiving your message.
Facts About Heston
Heston History
The village of Heston is north of Hounslow and has been settled since Saxon times. It is first recorded as having a priest in the 7th century, though the present Anglican parish church dates to the 14th century. A charter of Henry II gives the name as Hestune, meaning "enclosed settlement", which is justified by its location in what was the Warren of Staines, between the ancient Roman road to Bath, and the Uxbridge Road to Oxford.
In the 18th and 19th centuries, Hayes was home to several private boarding schools catering for wealthy families. The former Manor House on Church Road was by the 1820s a boys' school called Radnor House Academy; Grove Cottage, Wood End, a school for young men, opened in the 1830s; Belle House School for Boys opened on Botwell Lane in the 1850s.
General Info
Heston is a suburban area and part of the Hounslow district in the London Borough of Hounslow. The residential settlement covers a slightly smaller area than its predecessor farming village, 10.8 miles west-south-west of Charing Cross and adjoins the M4 motorway but has no junction with it; Heston also adjoins the Great West Road, a dual carriageway, mostly west of the 'Golden Mile' headquarters section of it.
Before 1229, Heston was part of the parish of Gistleworth before being taken by Henry III, who subsequently granted it to the Earl of Cornwall. It covered until the late 19th-century creation of Hounslow from outlying parts of two adjoining parishes, 3,823 acres. The close association pre-dates the town of Hounslow when that was simply Hounslow Priory, the two parishes had long been associated: the medieval manor of Isleworth covered all of that parish and this.
Rope Access Window Cleaning Heston