Transforming building maintenance and repair in Finsbury Park
Rope Access Building
Maintenance Finsbury Park
View Services
Contact Us
Abseiling for Construction & Building Maintenance in Finsbury Park
It is not always possible to access your Finsbury Park building once the scaffold has been struck and using cherry pickers is simply too expensive. To put things in perspective, our abseilers can usually complete the task for the cost of hiring a cherrypicker! and that doesn't include anyone to actually complete the work you need, it's only the hiring cost.
If you add that to the inconvenience of trying manoeuvre a massive lorry to the work area, abseiling really does make sense. Or abseilers can reach any area of your building to assist with installations or repair an ongoing issue, be it a leaking gutter, replacing glazing, adding an expansion joint or inspecting for faults.
Using abseiling for building maintenance
Our services
Rope Access Building Maintenance Services for Finsbury Park And Surrounding Counties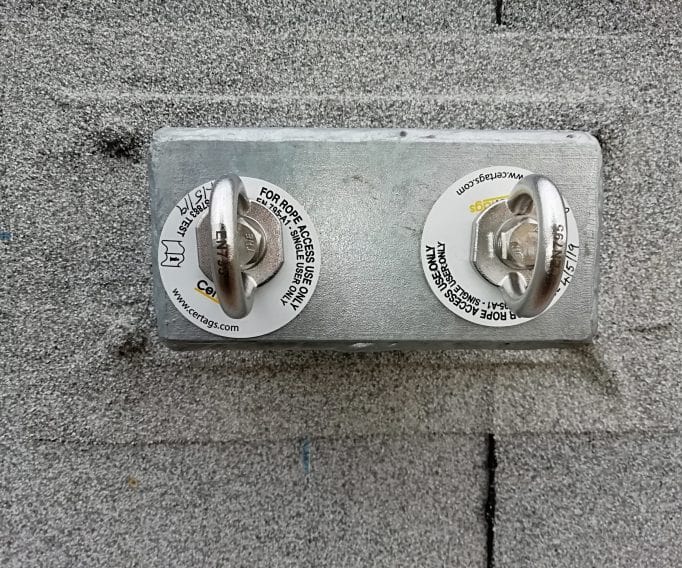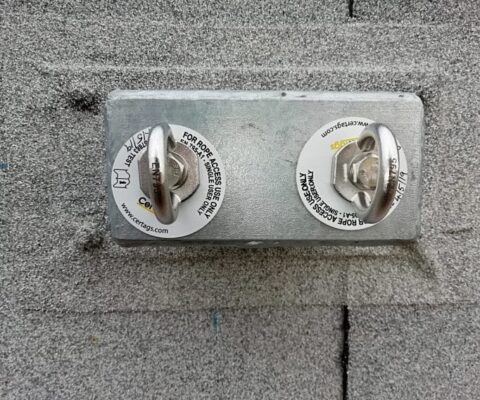 Eyebolts & Fall Restraint Testing
Periodic testing & certification of class A1 anchors and fall protection equipment.
Book Now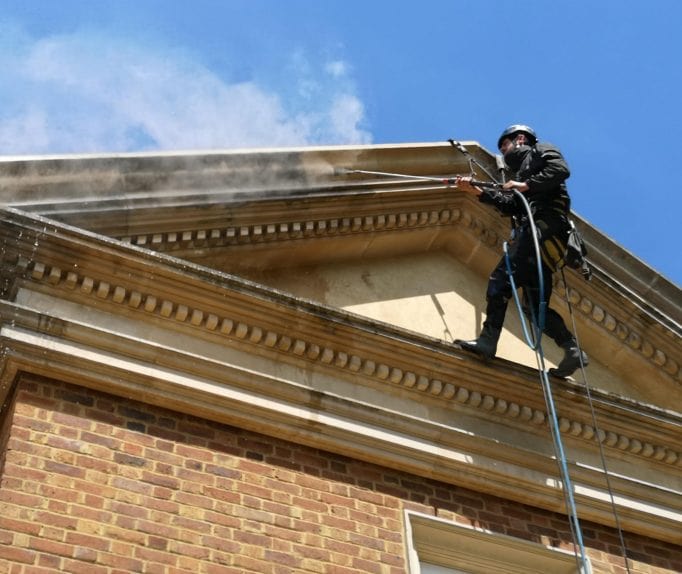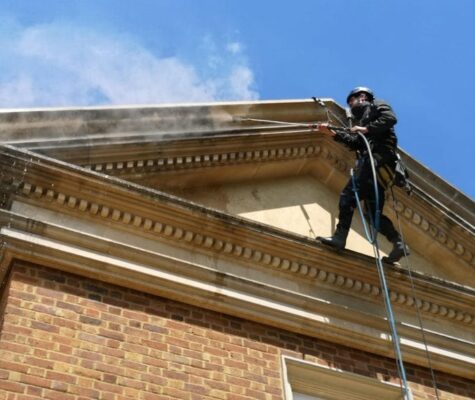 Natural Stone Steam Cleaning
Using professional stone cleaning systems and abseiling methods, stone can be cleaned perfectly.
Book Now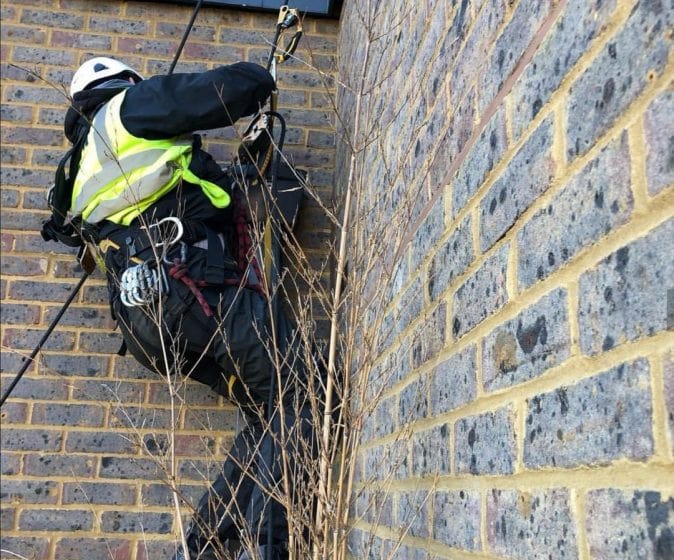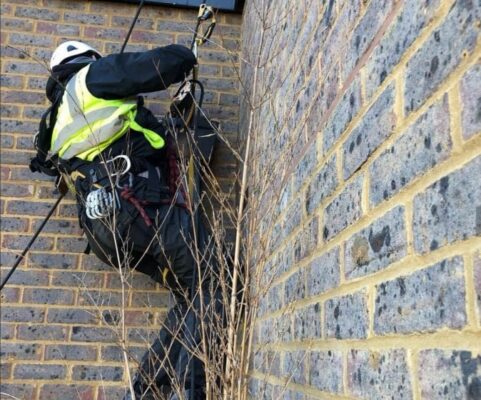 No need for scaffold or cherry pickers to repair an exterior leak. Our abseilers can do it.
Book Now
Get In Touch
Fill in the form below and we'll be in touch within 24hrs of receiving your message.
Facts About Finsbury Park
Finsbury Park History
In the mid-18th century a tea room had opened on the knoll of land on which Finsbury Park is situated. Londoners would travel north to escape the smoke of the capital and enjoy the last remains of the old Hornsey Wood. Around 1800 the tea rooms were developed into a larger building which became known as the Hornsey Wood House/Tavern.
During the early part of the second quarter of the 19th century, following developments in Paris, Londoners began to demand the creation of open spaces as an antidote to the ever-increasing urbanization of London. In 1841 the people of Finsbury on the northern perimeter of the City of London petitioned for a park to alleviate conditions of the poor.
General Info
Finsbury Park is a public park in the London neighborhood of Harringay. It is in the area formerly covered by the historic parish of Hornsey, succeeded by the Municipal Borough of Hornsey. It was one of the first of the great London parks laid out in the Victorian era. The park borders the neighborhoods of Harringay, Finsbury Park, Stroud Green, and Manor House.
The park has a mix of open ground, formal gardens, avenues of mature trees, and an arboretum. There is also a lake, a children's play area, a cafe, and an art exhibition space. Sports facilities in the park include football pitches, a cycling club, a bowling green, a skatepark, an athletics stadium, and tennis and basketball courts.
Rope Access Window Cleaning Finsbury Park