Transforming building maintenance and repair in Woolwich
Rope Access Building
Maintenance Woolwich
View Services
Contact Us
Abseiling for Construction & Building Maintenance in Woolwich
It is not always possible to access your Woolwich building once the scaffold has been struck and using cherry pickers is simply too expensive. To put things in perspective, our abseilers can usually complete the task for the cost of hiring a cherrypicker! and that doesn't include anyone to actually complete the work you need, it's only the hiring cost.
If you add that to the inconvenience of trying manoeuvre a massive lorry to the work area, abseiling really does make sense. Or abseilers can reach any area of your building to assist with installations or repair an ongoing issue, be it a leaking gutter, replacing glazing, adding an expansion joint or inspecting for faults.
Using abseiling for building maintenance
Our services
Rope Access Building Maintenance Services for Woolwich And Surrounding Counties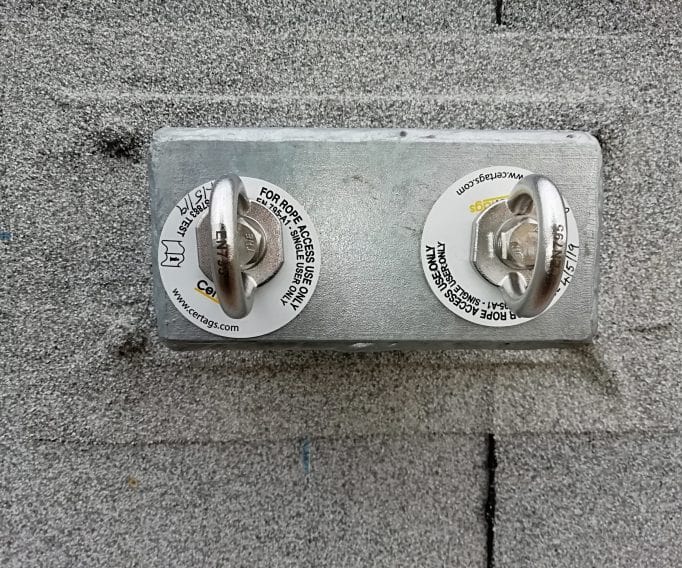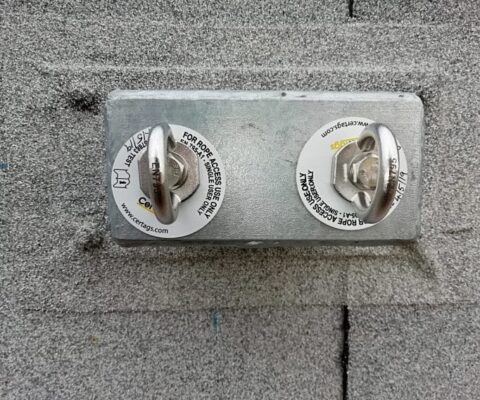 Eyebolts & Fall Restraint Testing
Periodic testing & certification of class A1 anchors and fall protection equipment.
Book Now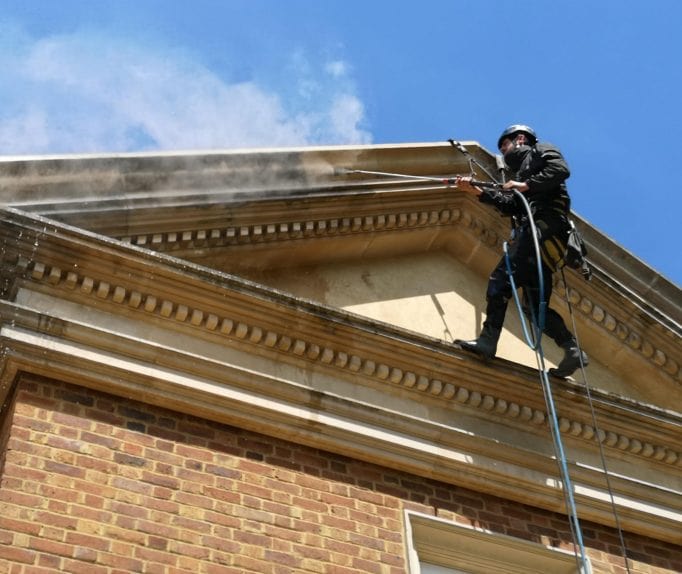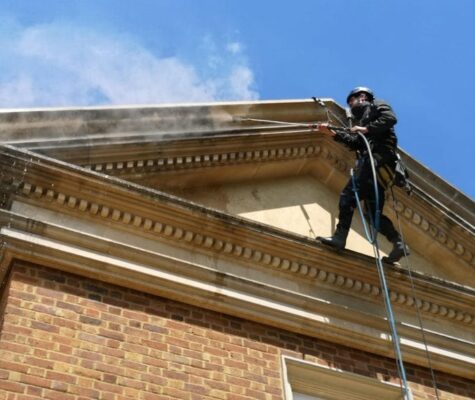 Natural Stone Steam Cleaning
Using professional stone cleaning systems and abseiling methods, stone can be cleaned perfectly.
Book Now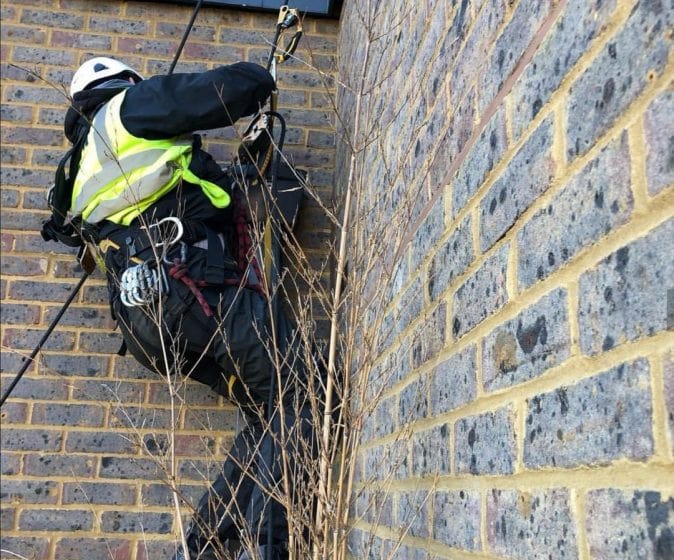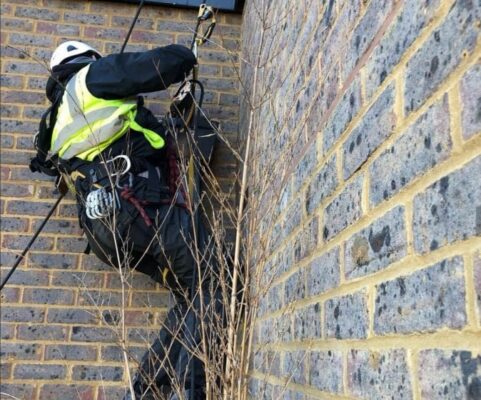 No need for scaffold or cherry pickers to repair an exterior leak. Our abseilers can do it.
Book Now
Get In Touch
Fill in the form below and we'll be in touch within 24hrs of receiving your message.
Facts About Woolwich
Woolwich History
It is generally believed that the name Woolwich derives from an Anglo-Saxon word meaning "trading place for wool". It is not clear whether Woolwich was a proper -wich town since there are no traces of extensive artisanal activity from the Early Middle Ages. However, in 2015 Oxford Archaeology discovered a Saxon burial site near the riverside with 76 skeletons from the late 7th or early 8th century.
From the 10th till the mid-12th century Woolwich was controlled by the abbots of St. Peter's Abbey in Ghent. This may have been a result of a gift of 918 from Ælfthryth, daughter of King Alfred and Countess of Flanders, in that case, the first recorded grant of English lands to a foreign ecclesiastic institution.
General Info
Woolwich is a district in southeast London, England, within the Royal Borough of Greenwich. The district's location on the River Thames led to its status as an important naval, military and industrial area; a role that was maintained throughout the 16th, 17th, 18th, 19th and most of the 20th century. After several decades of economic hardship and social deprivation, the area is now subject to several large-scale urban renewal projects.
It had become apparent that local government in the parish of West Ham was not adequate to meet the needs of the area which was divided between the parish vestry, highway board, and the Havering and Dagenham Commissioners of Sewers. Problems centered on the provision of adequate paving, water supply, fire fighting, and control of development. In 1853 a group of ratepayers initiated moves to improve local administration.
Rope Access Window Cleaning Woolwich