Transforming building maintenance and repair in Bayswater
Rope Access Building
Maintenance Bayswater
View Services
Contact Us
Abseiling for Construction & Building Maintenance in Bayswater
It is not always possible to access your Bayswater building once the scaffold has been struck and using cherry pickers is simply too expensive. To put things in perspective, our abseilers can usually complete the task for the cost of hiring a cherrypicker! and that doesn't include anyone to actually complete the work you need, it's only the hiring cost.
If you add that to the inconvenience of trying manoeuvre a massive lorry to the work area, abseiling really does make sense. Or abseilers can reach any area of your building to assist with installations or repair an ongoing issue, be it a leaking gutter, replacing glazing, adding an expansion joint or inspecting for faults.
Using abseiling for building maintenance
Our services
Rope Access Building Maintenance Services for Bayswater And Surrounding Counties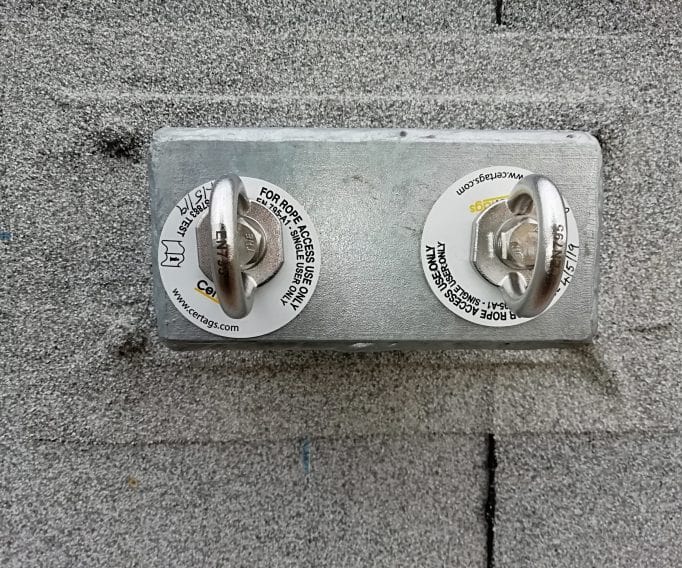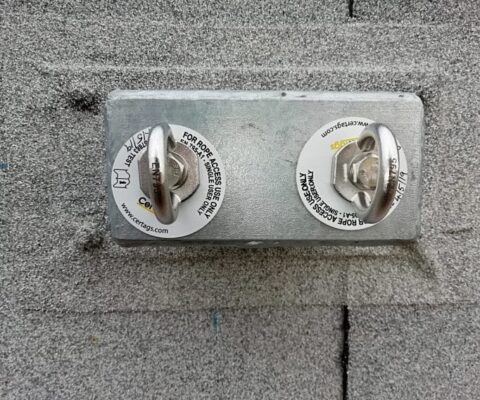 Eyebolts & Fall Restraint Testing
Periodic testing & certification of class A1 anchors and fall protection equipment.
Book Now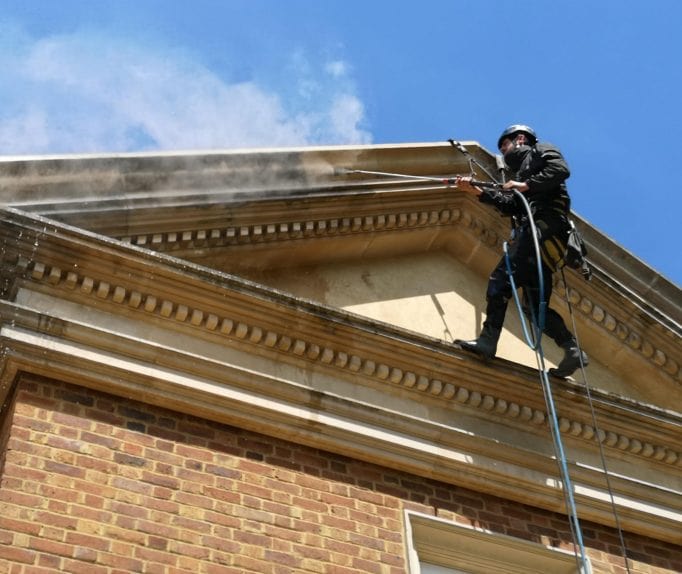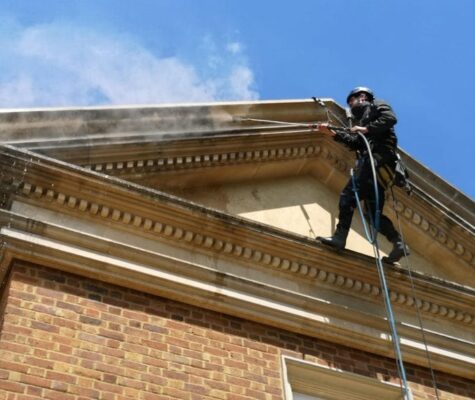 Natural Stone Steam Cleaning
Using professional stone cleaning systems and abseiling methods, stone can be cleaned perfectly.
Book Now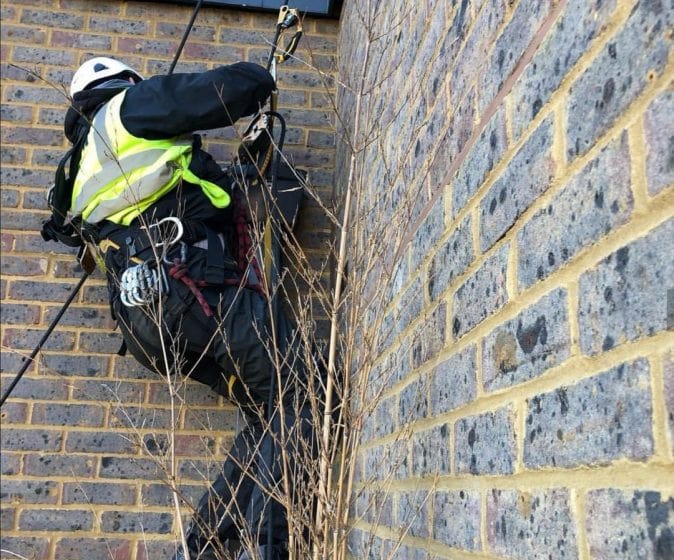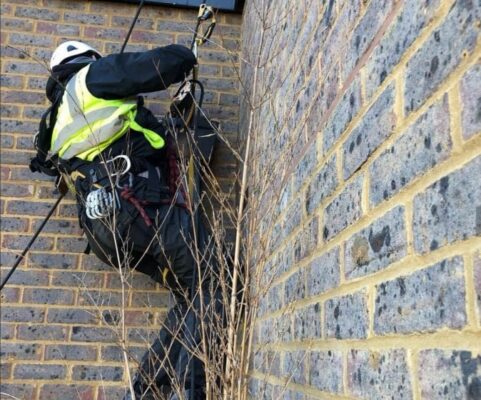 No need for scaffold or cherry pickers to repair an exterior leak. Our abseilers can do it.
Book Now
Get In Touch
Fill in the form below and we'll be in touch within 24hrs of receiving your message.
Facts About Bayswater
History of Bayswater
In 1720, the lands of the Dean and Chapter are described to be the occupation of Alexander Bond, of Bear's Watering, in the same parish of Paddington. It may therefore fairly be concluded that this portion of ground. Always remarkable for its springs of excellent water, once supplied water to Baynard, his household, or his cattle; that the memory of his name was preserved in the neighborhood for six centuries.
The land now called Bayswater belonged to the Abbey of Westminster when the Domesday Book was compiled; the most considerable tenant under the abbot was Bainiardus, probably the same Norman associate of the Conqueror who gave his name to Baynard's Castle. The descent of the land held by him cannot be clearly traced: but his name long remained attached to part of it.
General Info
Bayswater is an area within the City of Westminster in West London. It is a built-up district with a population density of 17,500 per square kilometer. It is located 2.5 miles west-northwest of Charing Cross, between Kensington Gardens to the south, Paddington to the north-east, and Notting Hill to the west.
The streets and garden squares are lined with Victorian stucco terraces, mostly now subdivided into flats and boarding houses. Properties range from apartments to small studio flats. There are also purpose-built apartment blocks dating from the inter-war period as well as more recent developments. A large council estate, the 650-flat Hallfield Estate, designed by Sir Denys Lasdun and now largely sold off.
Rope Access Window Cleaning Bayswater