Transforming building maintenance and repair in Brixton
Rope Access Building
Maintenance Brixton
View Services
Contact Us
Abseiling for Construction & Building Maintenance in Brixton
It is not always possible to access your Brixton building once the scaffold has been struck and using cherry pickers is simply too expensive. To put things in perspective, our abseilers can usually complete the task for the cost of hiring a cherrypicker! and that doesn't include anyone to actually complete the work you need, it's only the hiring cost.
If you add that to the inconvenience of trying manoeuvre a massive lorry to the work area, abseiling really does make sense. Or abseilers can reach any area of your building to assist with installations or repair an ongoing issue, be it a leaking gutter, replacing glazing, adding an expansion joint or inspecting for faults.
Using abseiling for building maintenance
Our services
Rope Access Building Maintenance Services for Brixton And Surrounding Counties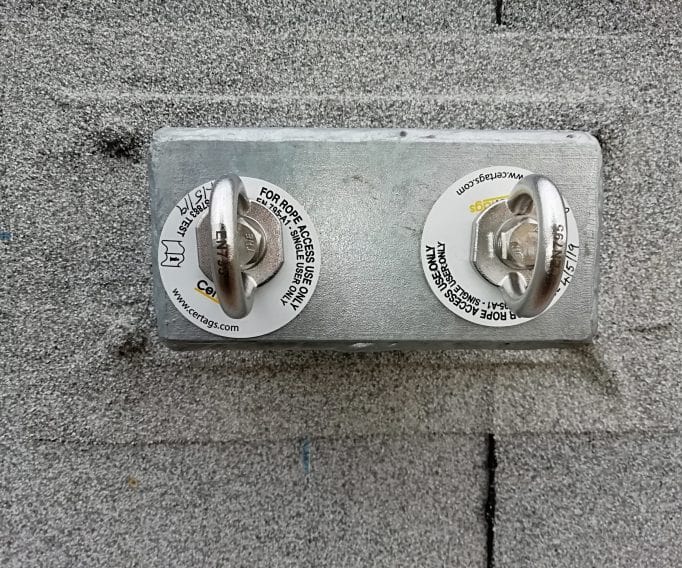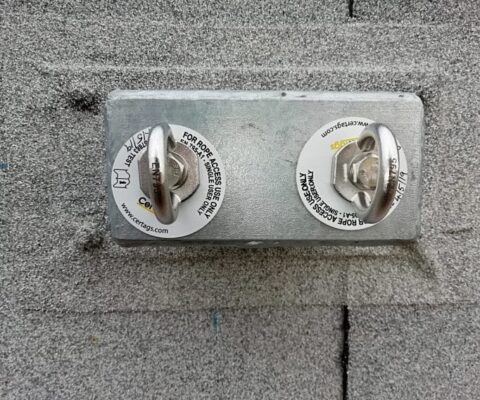 Eyebolts & Fall Restraint Testing
Periodic testing & certification of class A1 anchors and fall protection equipment.
Book Now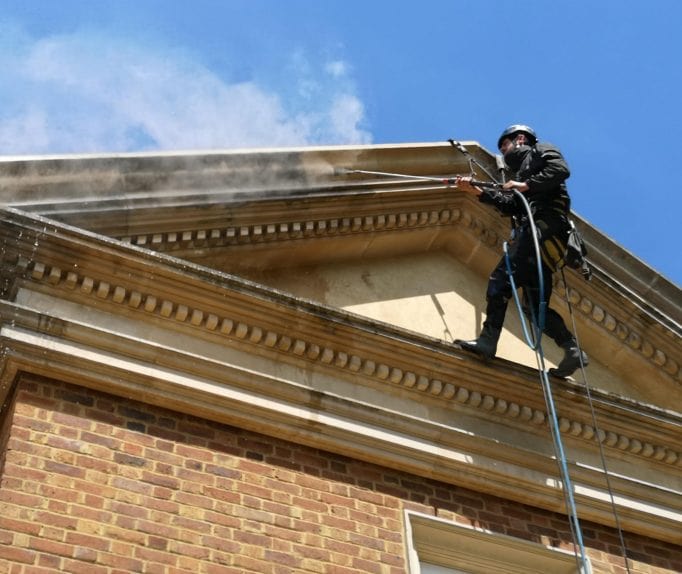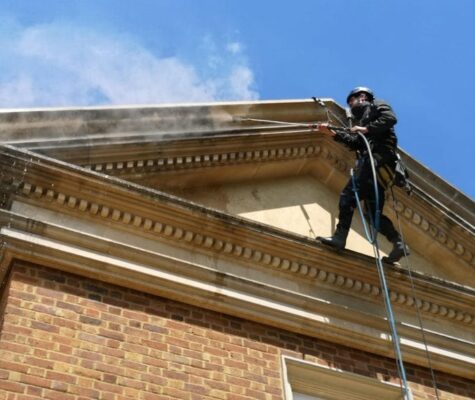 Natural Stone Steam Cleaning
Using professional stone cleaning systems and abseiling methods, stone can be cleaned perfectly.
Book Now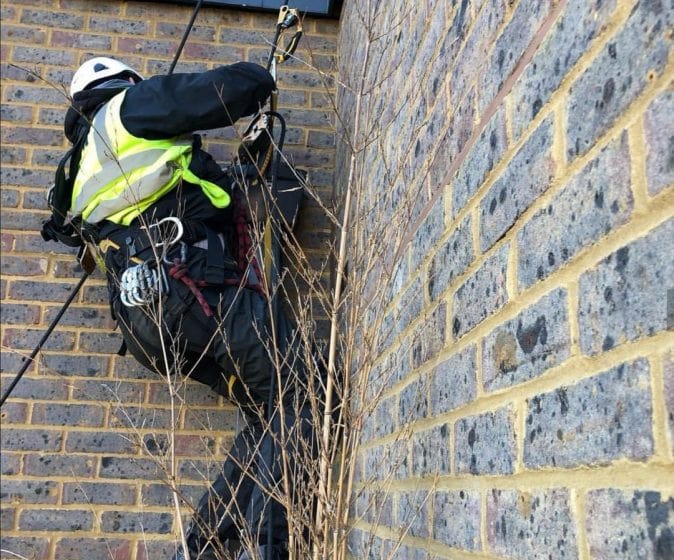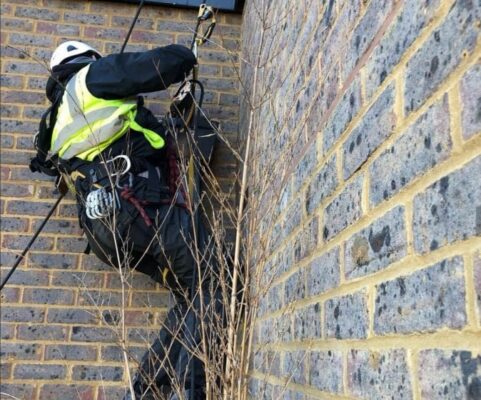 No need for scaffold or cherry pickers to repair an exterior leak. Our abseilers can do it.
Book Now
Get In Touch
Fill in the form below and we'll be in touch within 24hrs of receiving your message.
Facts About Brixton
Brixton History
The name Brixton is thought to originate from Brixistane, meaning the stone of Brixi, a Saxon lord. Brixi is thought to have erected a boundary stone to mark the meeting place of the ancient hundred courts of Surrey. The location is unknown but is thought to be at the top of Brixton Hill, at a road known at the time as Bristow or Brixton Causeway, long before any settlement in the area.
At Brixton the river was crossed by low bridges for Roman roads to the south coast, now Brixton Road and Clapham Road. The main roads were connected through a network of medieval country lanes, such as Acre Lane, Coldharbour Lane, Brixton Water Lane and Lyham Road, formerly Black Lane.
General Info
Brixton is a district of South London, England, within the London Borough of Lambeth. The area is identified in the London Plan as one of 35 major centres in Greater London. Brixton is mainly residential with a prominent street market and substantial retail sector. It is a multiethnic community, with a large percentage of its population of Afro-Caribbean descent.
It lies within Inner London and is bordered by Stockwell, Clapham, Streatham, Camberwell, Tulse Hill, Balham and Herne Hill. The district houses the main offices of the London Borough of Lambeth. Brixton is 2.7 miles south-southwest from the geographical centre of London near Brixton Underground station on the Victoria Line.
Rope Access Window Cleaning Brixton