Transforming building maintenance and repair in New Malden
Rope Access Building
Maintenance New Malden
View Services
Contact Us
Abseiling for Construction & Building Maintenance in New Malden
It is not always possible to access your New Malden building once the scaffold has been struck and using cherry pickers is simply too expensive. To put things in perspective, our abseilers can usually complete the task for the cost of hiring a cherrypicker! and that doesn't include anyone to actually complete the work you need, it's only the hiring cost.
If you add that to the inconvenience of trying manoeuvre a massive lorry to the work area, abseiling really does make sense. Or abseilers can reach any area of your building to assist with installations or repair an ongoing issue, be it a leaking gutter, replacing glazing, adding an expansion joint or inspecting for faults.
Using abseiling for building maintenance
Our services
Rope Access Building Maintenance Services for New Malden And Surrounding Counties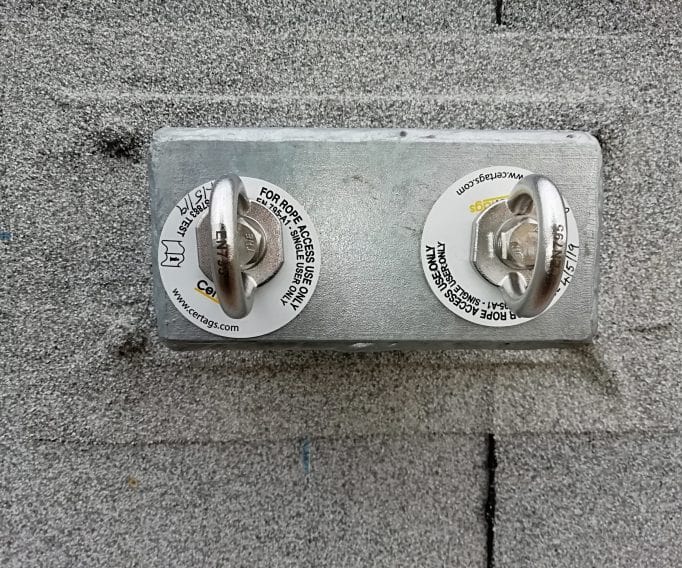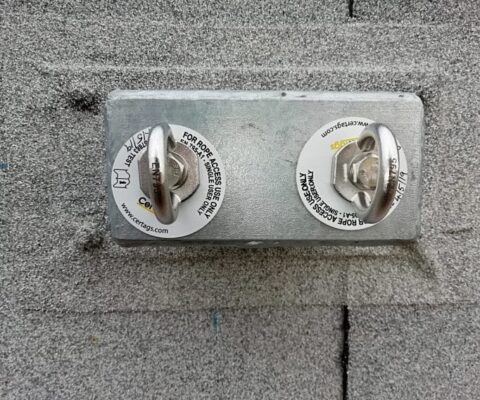 Eyebolts & Fall Restraint Testing
Periodic testing & certification of class A1 anchors and fall protection equipment.
Book Now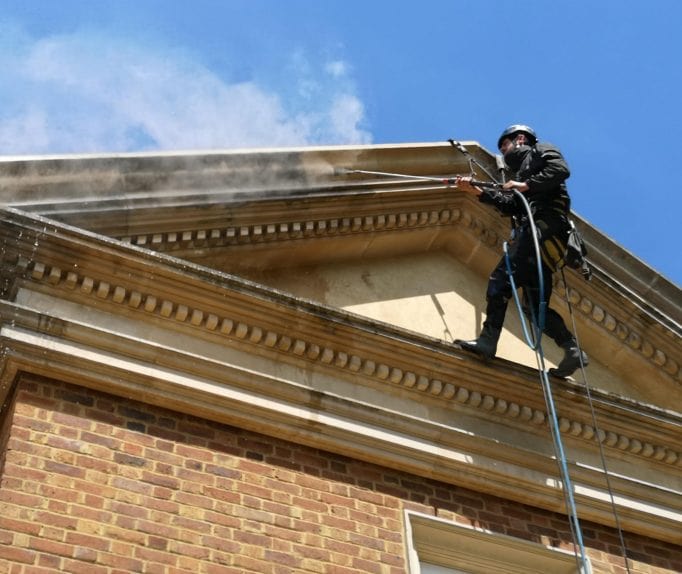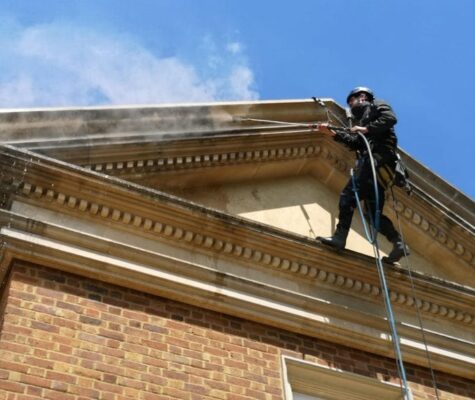 Natural Stone Steam Cleaning
Using professional stone cleaning systems and abseiling methods, stone can be cleaned perfectly.
Book Now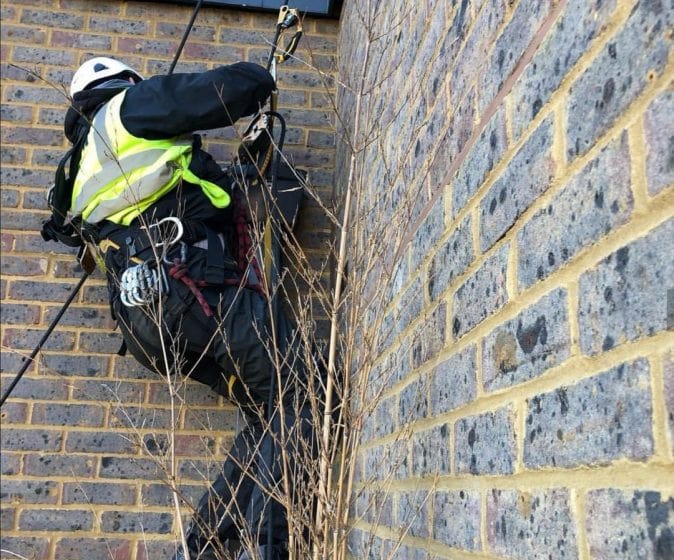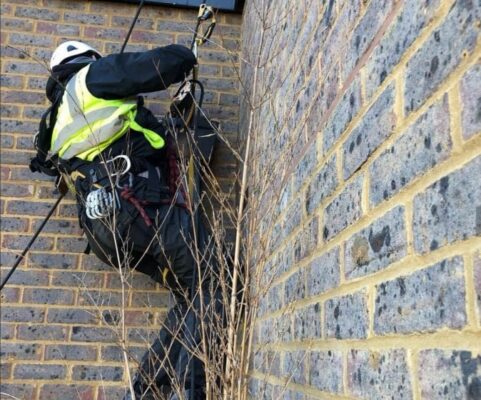 No need for scaffold or cherry pickers to repair an exterior leak. Our abseilers can do it.
Book Now
Get In Touch
Fill in the form below and we'll be in touch within 24hrs of receiving your message.
Facts About New Malden
New Malden History
Building started slowly in the area just to the north of the station, gathering pace in the late nineteenth and early twentieth centuries with two- and three-bedroom terraced houses. Further out towards Coombe Hill are larger detached and semi-detached houses from the 1930s. The name of the road which leads up the hill to Coombe, Traps Lane, is thought to derive from a farm owned by a Mrs Trap.
Following the opening of the Kingston bypass in 1927, the farms to its south progressively gave way to suburban development. Under the District Councils Act 1895, The Maldens & Coombe Urban District Council was created. In 1936 Malden and Coombe was granted full Borough status, with its own Mayor, and had the rare distinction of a civic mace bearing the royal insignia of King Edward VIII.
General Info
A suburb of south-west London, England. It is located mainly within the Royal Borough of Kingston upon Thames, with a small part in the London Borough of Merton, and is 9.4 miles from Charing Cross. Part of the Royal Borough of Kingston upon Thames, a London borough. New Malden was once part of the historic county of Surrey.
New Malden has its own youth theatre, the Green Theatre Company, established in 1986 in a converted cricket pavilion at Barton Green. The area's last surviving cinema, the Odeon at Shannon Corner on the A3 was replaced by a large retail area including several large stores. The other cinema in the High Street burnt down on Boxing Day 1936. There was also a silent cinema on Coombe Road by the station, which became the New Malden Gentlemen's Club in 1923.
Rope Access Window Cleaning New Malden