Transforming building maintenance and repair in Haggerston
Rope Access Building
Maintenance Haggerston
View Services
Contact Us
Abseiling for Construction & Building Maintenance in Haggerston
It is not always possible to access your Haggerston building once the scaffold has been struck and using cherry pickers is simply too expensive. To put things in perspective, our abseilers can usually complete the task for the cost of hiring a cherrypicker! and that doesn't include anyone to actually complete the work you need, it's only the hiring cost.
If you add that to the inconvenience of trying manoeuvre a massive lorry to the work area, abseiling really does make sense. Or abseilers can reach any area of your building to assist with installations or repair an ongoing issue, be it a leaking gutter, replacing glazing, adding an expansion joint or inspecting for faults.
Using abseiling for building maintenance
Our services
Rope Access Building Maintenance Services for Haggerston And Surrounding Counties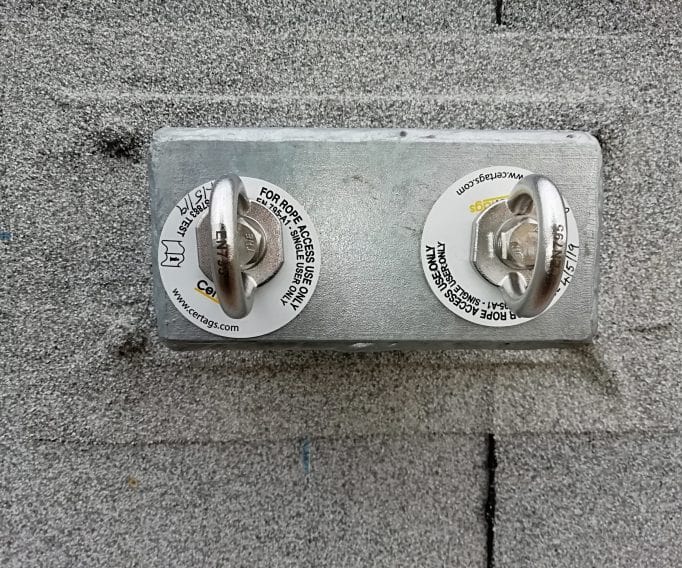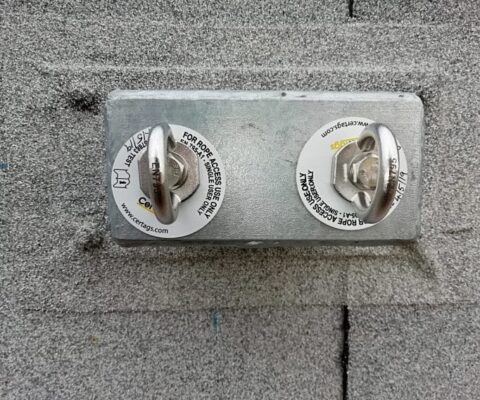 Eyebolts & Fall Restraint Testing
Periodic testing & certification of class A1 anchors and fall protection equipment.
Book Now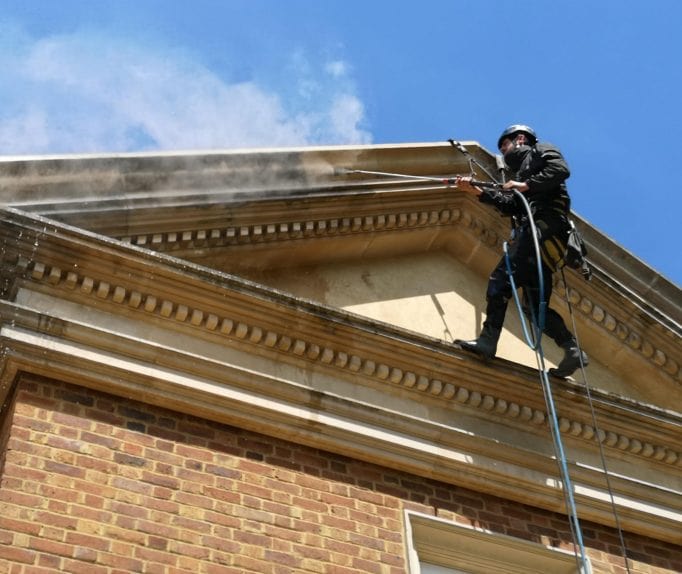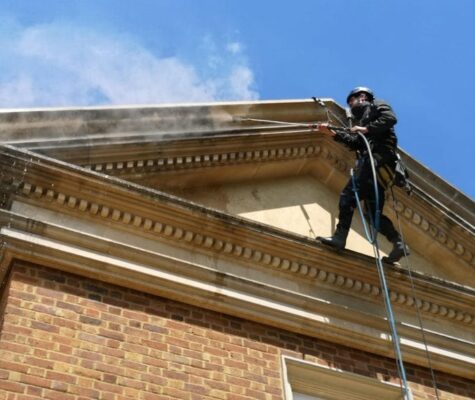 Natural Stone Steam Cleaning
Using professional stone cleaning systems and abseiling methods, stone can be cleaned perfectly.
Book Now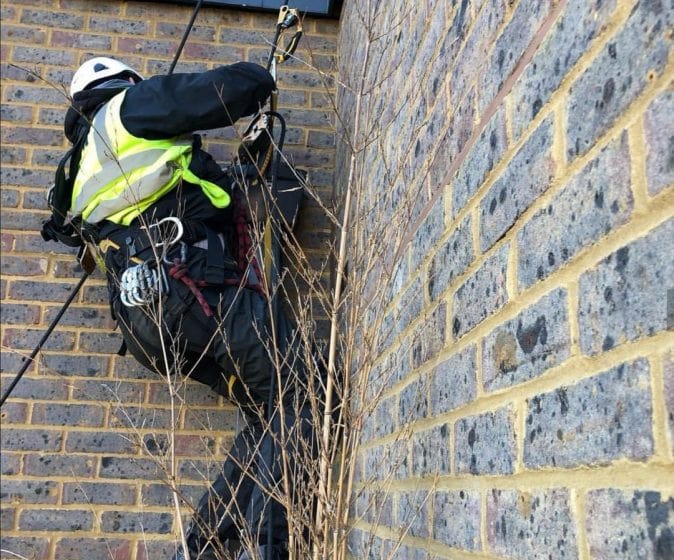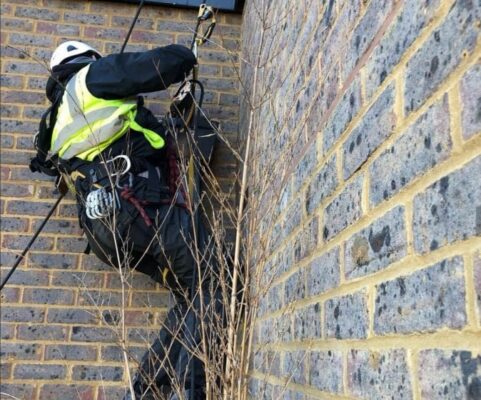 No need for scaffold or cherry pickers to repair an exterior leak. Our abseilers can do it.
Book Now
Get In Touch
Fill in the form below and we'll be in touch within 24hrs of receiving your message.
Facts About Haggerston
Haggerston History
Haggerston is first recorded in the Domesday Book as Hergotestane. Possibly of Viking origin, and an outlying hamlet of Shoreditch. On Rocque's 1745 map of Hackney, the village is shown as Agostone but by the 19th century, it had become Haggerstone. And part of the growing urban sprawl, with factories and streets of workers' cottages lining the canal.
The proximity to Hoxton and Shoreditch has made the area popular with students and workers in the creative industries, as these nearby areas have grown more expensive. In recent years, escalating property prices have driven commercial art galleries further into east London, which has exacerbated this effect. For the same reason, Haggerston has been attracting tech startups over Silicon Roundabout in Old Street, with some people calling the area "Hackerston".
General Info
Haggerston is a locale in East London, England, centered approximately on Great Cambridge Street. It is within the London Borough of Hackney and is considered to be a part of London's East End. It is about 3.1 miles northeast of Charing Cross. The adjacent neighborhoods are Dalston, Hoxton, and Bethnal Green. In 1965, the Metropolitan Borough of Shoreditch became part of the new London Borough of Hackney.
There is an electoral ward called Haggerston within the borough. In the 1990s a number of the area's more rundown housing estates were refurbished and some disused public buildings were privately converted into gated communities. In 2010, Haggerston Railway station re-opened, a little to the north of the original station.
Sash Windows Haggerston
Rope Access Window Cleaning Haggerston