Transforming building maintenance and repair in Bermondsey
Rope Access Building
Maintenance Bermondsey
View Services
Contact Us
Abseiling for Construction & Building Maintenance in Bermondsey
It is not always possible to access your Bermondsey building once the scaffold has been struck and using cherry pickers is simply too expensive. To put things in perspective, our abseilers can usually complete the task for the cost of hiring a cherrypicker! and that doesn't include anyone to actually complete the work you need, it's only the hiring cost.
If you add that to the inconvenience of trying manoeuvre a massive lorry to the work area, abseiling really does make sense. Or abseilers can reach any area of your building to assist with installations or repair an ongoing issue, be it a leaking gutter, replacing glazing, adding an expansion joint or inspecting for faults.
Using abseiling for building maintenance
Our services
Rope Access Building Maintenance Services for Bermondsey And Surrounding Counties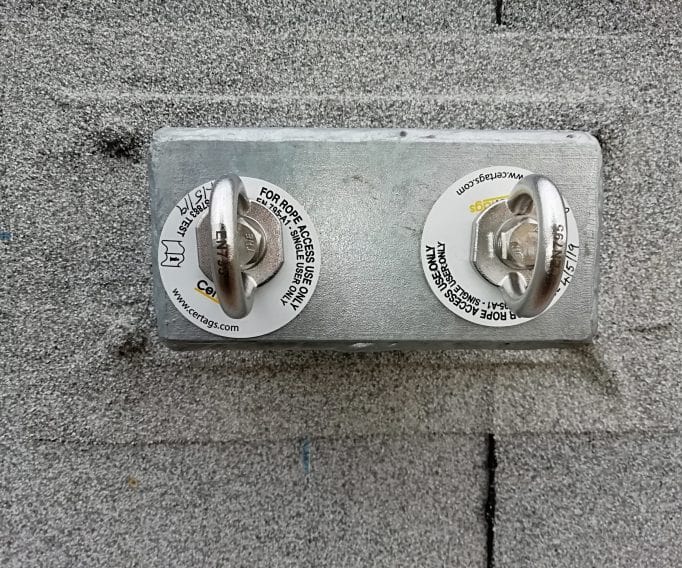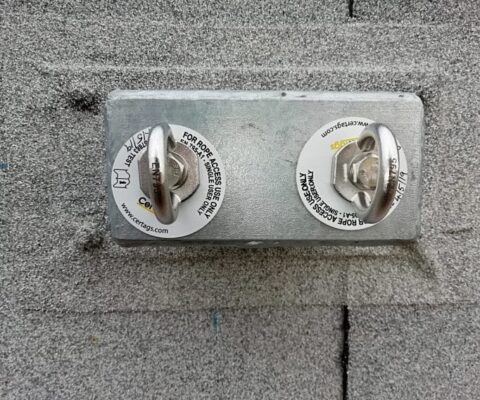 Eyebolts & Fall Restraint Testing
Periodic testing & certification of class A1 anchors and fall protection equipment.
Book Now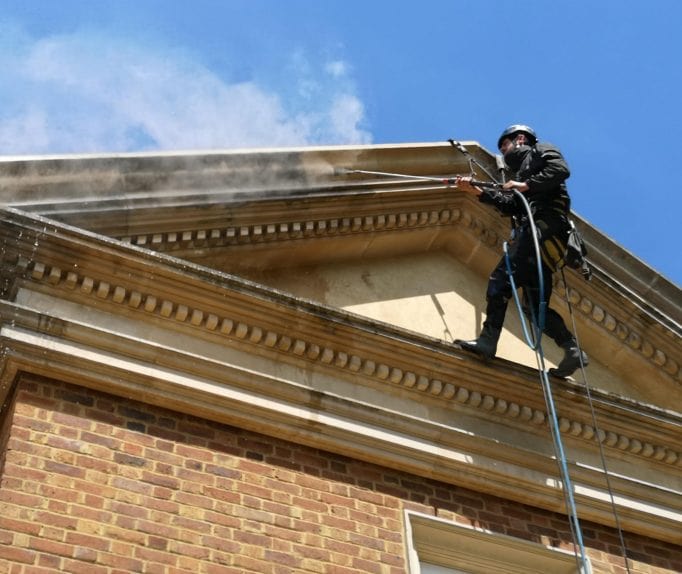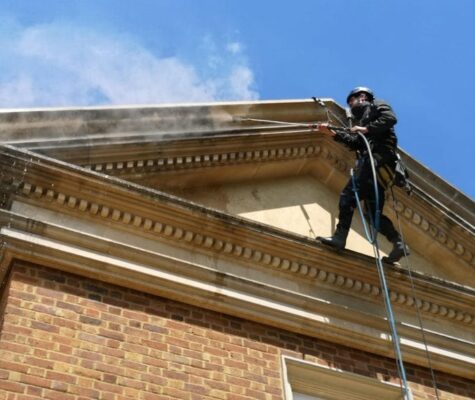 Natural Stone Steam Cleaning
Using professional stone cleaning systems and abseiling methods, stone can be cleaned perfectly.
Book Now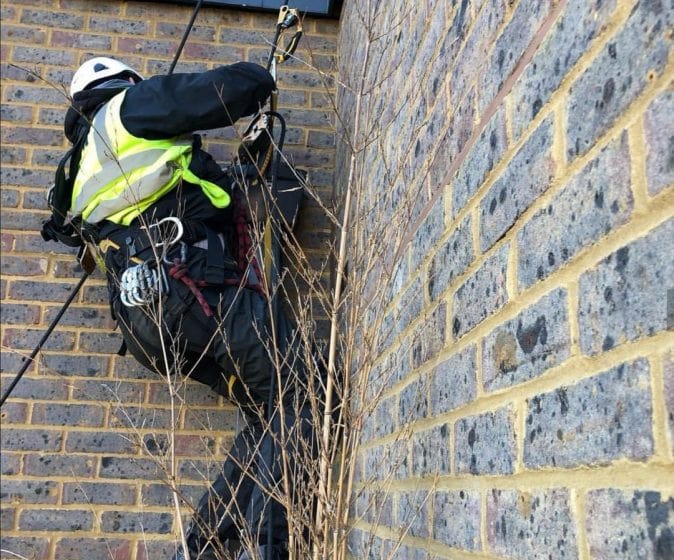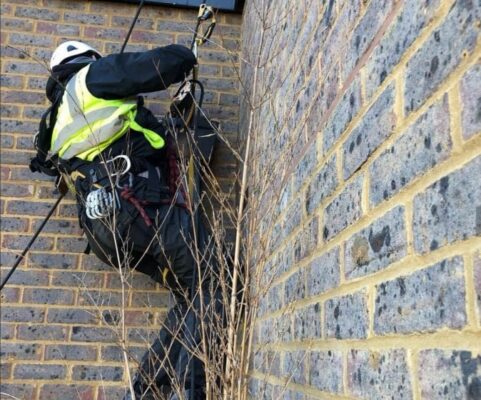 No need for scaffold or cherry pickers to repair an exterior leak. Our abseilers can do it.
Book Now
Get In Touch
Fill in the form below and we'll be in touch within 24hrs of receiving your message.
Facts About Bermondsey
Bermondsey History
Bermondsey may be understood to mean Beornmund's island; but, while Beornmund represents an Old English personal name, identifying an individual once associated with the place, the element "-ey" represents Old English eg, for "island", "piece of firm land in a fen", or simply a "place by a stream or river". Thus Bermondsey need not have been an island as such in the Anglo-Saxon period, and is as likely to have been a higher, drier spot in an otherwise marshy area.
Though Bermondsey's earliest written appearance is in the Domesday Book of 1086, it also appears in a source which, though surviving only in a copy written at Peterborough Abbey in the 12th century, claiming "ancient rights" unproven purporting to be a transcription of a letter of Pope Constantine, in which he grants privileges to a monastery at Vermundesei, then in the hands of the abbot of Medeshamstede, as Peterborough was known at the time.
General Info
Bermondsey is a district in South East London in the London Borough of Southwark, England, 2.5 miles southeast of Charing Cross. To the west of Bermondsey lies Southwark, to the east Rotherhithe and Deptford, to the south Walworth and Peckham, and to the north is Wapping across the River Thames. It lies within the historic county boundaries of Surrey. Bermondsey's parliamentary representation has fluctuated with its population. Since at least the 13th century, it had formed part of the Surrey County seat until the 1868 Reform Act when it became part of Southwark constituency. From 1885 to 1918, a separate Bermondsey constituency existed, which included part of the older Southwark constituency.
Rope Access Window Cleaning Bermondsey