Transforming building maintenance and repair in Royal Docks
Rope Access Building
Maintenance Royal Docks
View Services
Contact Us
Abseiling for Construction & Building Maintenance in Royal Docks
It is not always possible to access your Royal Docks building once the scaffold has been struck and using cherry pickers is simply too expensive. To put things in perspective, our abseilers can usually complete the task for the cost of hiring a cherrypicker! and that doesn't include anyone to actually complete the work you need, it's only the hiring cost.
If you add that to the inconvenience of trying manoeuvre a massive lorry to the work area, abseiling really does make sense. Or abseilers can reach any area of your building to assist with installations or repair an ongoing issue, be it a leaking gutter, replacing glazing, adding an expansion joint or inspecting for faults.
Using abseiling for building maintenance
Our services
Rope Access Building Maintenance Services for Royal Docks And Surrounding Counties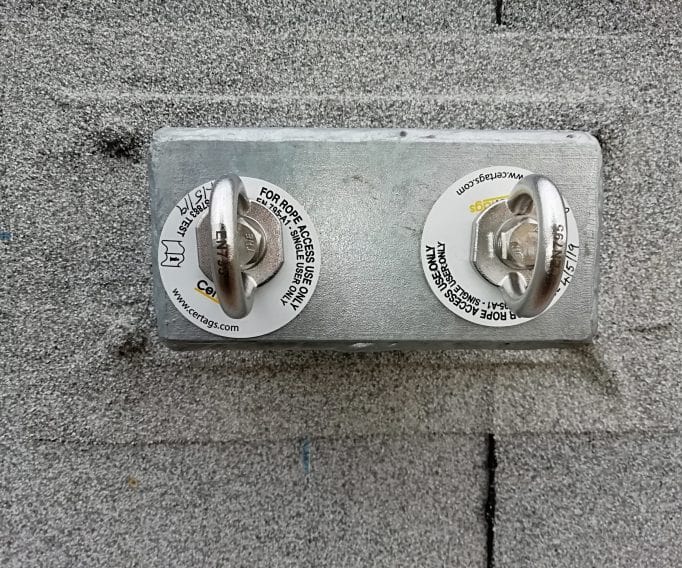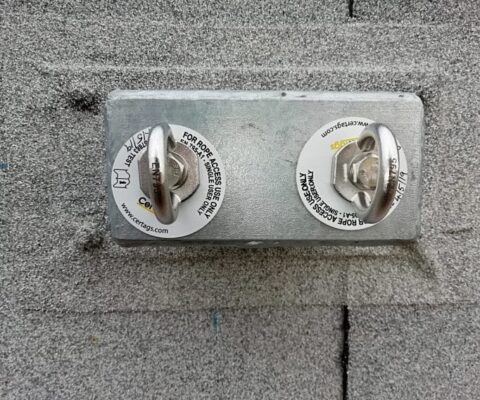 Eyebolts & Fall Restraint Testing
Periodic testing & certification of class A1 anchors and fall protection equipment.
Book Now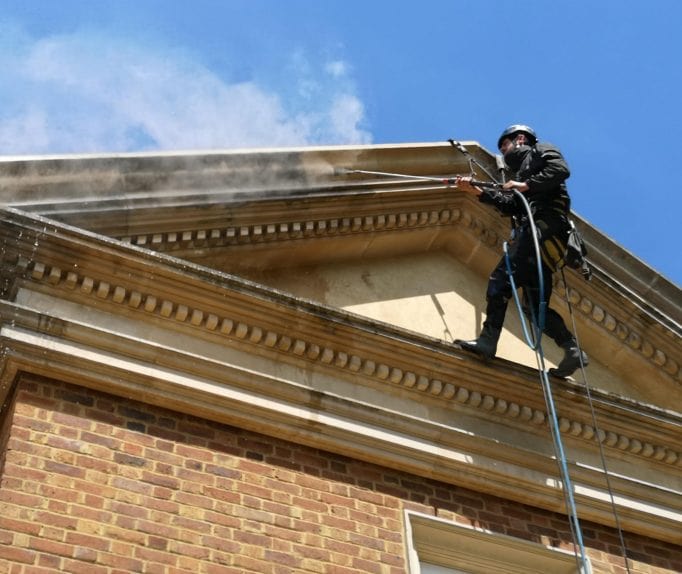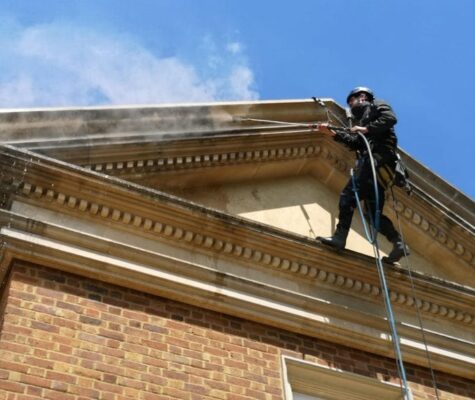 Natural Stone Steam Cleaning
Using professional stone cleaning systems and abseiling methods, stone can be cleaned perfectly.
Book Now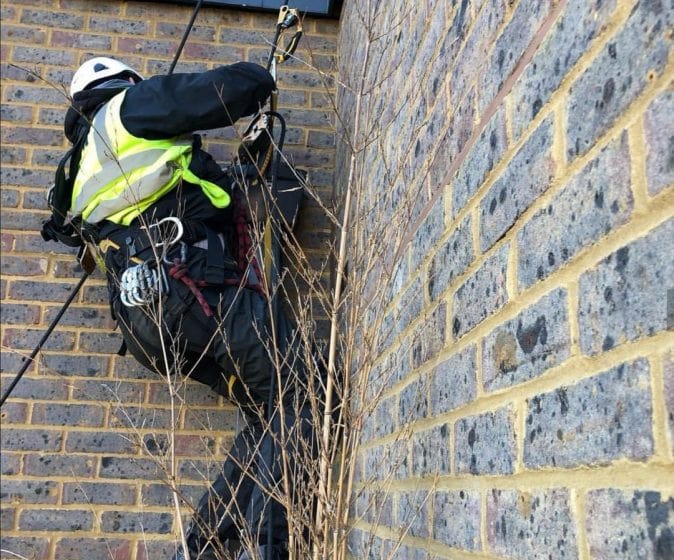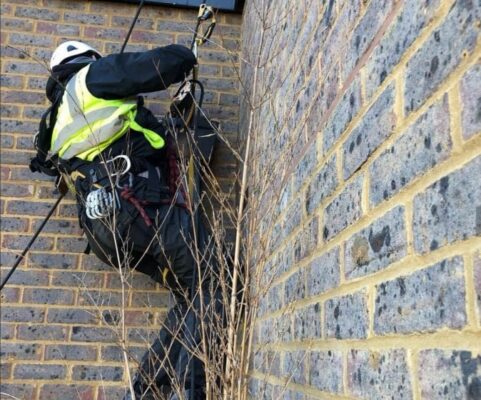 No need for scaffold or cherry pickers to repair an exterior leak. Our abseilers can do it.
Book Now
Get In Touch
Fill in the form below and we'll be in touch within 24hrs of receiving your message.
Facts About Royal Docks
Royal Docks History
The General Strike of 1926 hit the Royal Docks hard, with 750,000 frozen carcasses threatened by the docks' electrical supply being cut off. The Royal Navy saved the day for the dock owners by connecting the generators of two submarines to power the warehouses' freezers.
Although the Royal Docks suffered severe damage from German bombing in World War II, they recovered after the war but suffered a steady decline from the 1960s onwards, following the adoption of containerization. Nonetheless, they survived longer than any of the other upstream docks, finally closing to commercial traffic only in 1981. The docks' closure led to high levels of unemployment and social deprivation in the surrounding communities of North Woolwich and Silvertown.
General Info
Royal Docks is an area and a ward in the London Borough of Newham in the London Docklands in East London, England. The area is named after three docks – the Royal Albert Dock, the Royal Victoria Dock, and King George V Dock. They are more correctly called the Royal Group of Docks to distinguish them from the Royal Dockyards, Royal being due to their naming after royal personages rather than Crown ownership.
Although the docks are now closed for commercial shipping, most of the water area of the docks still exists and is still navigable by the craft of all sizes up to and including sizeable ships. The docks' principal use is now water sports, but they do see occasional visits by naval and merchant vessels, especially during the annual London Boat Show.
Rope Access Window Cleaning Royal Docks