Transforming building maintenance and repair in Holloway
Rope Access Building
Maintenance Holloway
View Services
Contact Us
Abseiling for Construction & Building Maintenance in Holloway
It is not always possible to access your Holloway building once the scaffold has been struck and using cherry pickers is simply too expensive. To put things in perspective, our abseilers can usually complete the task for the cost of hiring a cherrypicker! and that doesn't include anyone to actually complete the work you need, it's only the hiring cost.
If you add that to the inconvenience of trying manoeuvre a massive lorry to the work area, abseiling really does make sense. Or abseilers can reach any area of your building to assist with installations or repair an ongoing issue, be it a leaking gutter, replacing glazing, adding an expansion joint or inspecting for faults.
Using abseiling for building maintenance
Our services
Rope Access Building Maintenance Services for Holloway And Surrounding Counties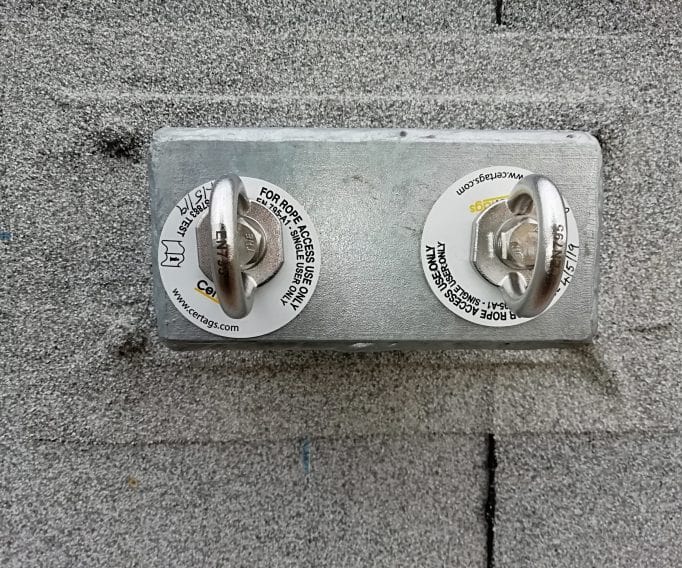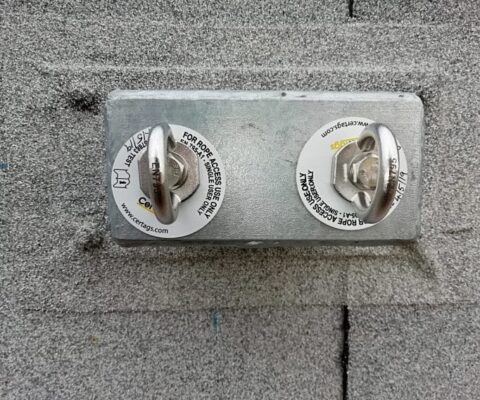 Eyebolts & Fall Restraint Testing
Periodic testing & certification of class A1 anchors and fall protection equipment.
Book Now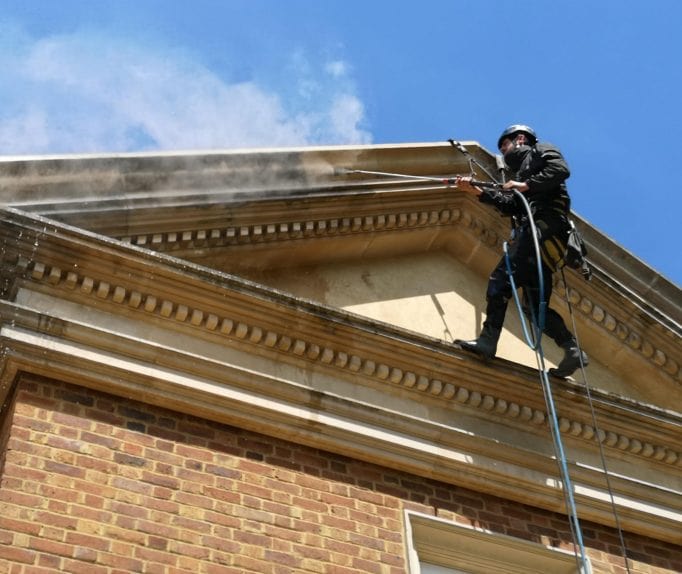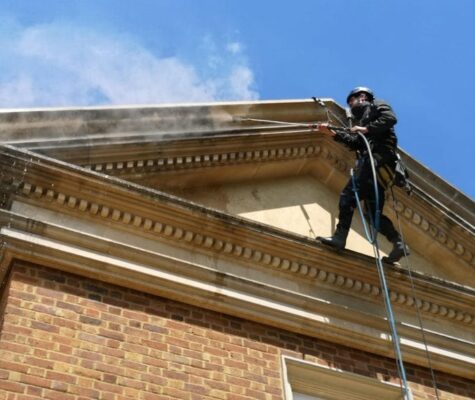 Natural Stone Steam Cleaning
Using professional stone cleaning systems and abseiling methods, stone can be cleaned perfectly.
Book Now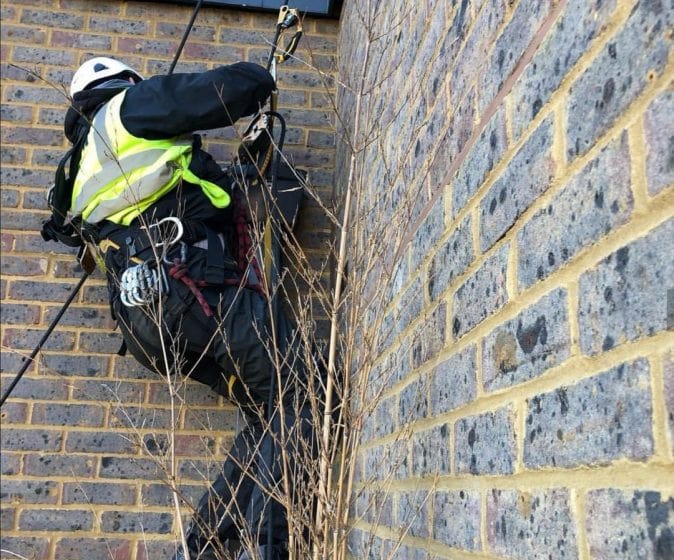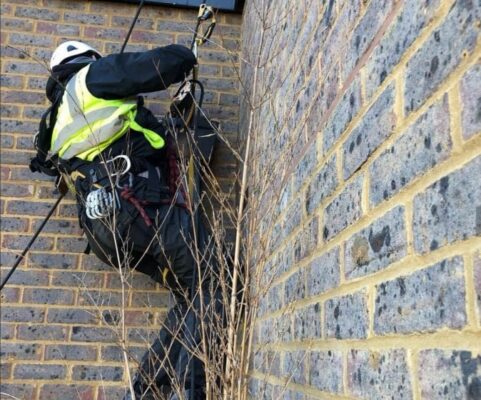 No need for scaffold or cherry pickers to repair an exterior leak. Our abseilers can do it.
Book Now
Get In Touch
Fill in the form below and we'll be in touch within 24hrs of receiving your message.
Facts About Holloway
Holloway History
The origins of the name are disputed; some believe that it derives from Hollow, or Hollow way, due to a dip in the road caused by the passage of animals and water erosion, as this was the main cattle driving route from the North into Smithfield. In Lower Holloway, the former Back Road, now Liverpool Road was used to rest and graze the cattle before entering London.
Until the 18th century the area was predominantly rural, but as London expanded in the second half of the 19th century it became extremely built-up. Holloway, like much of inner north London, experienced rapid growth around the very early 1900s and quickly became an important local shopping center. This was aided by the importance of the road junction at Nag's Head which became an important hub for trolleybus services up to their withdrawal in the 1950s.
General Info
Holloway is an inner-city district of the London Borough of Islington, 3.3 miles north of Charing Cross, which follows the line of the Holloway Road. At the center of Holloway is the Nag's Head commercial area which sits between the more residential Upper Holloway and Lower Holloway neighborhoods. Holloway has a multicultural population.
Like many other parts of Islington, the gentrification of Holloway is now underway, particularly in the Hillmarton and Mercers Road/Tavistock Terrace conservation areas. There are also many luxury development projects taking place over a large area between the Arsenal stadium development and Caledonian Road.
Rope Access Window Cleaning Holloway