Transforming building maintenance and repair in Barnes
Rope Access Building
Maintenance Barnes
View Services
Contact Us
Abseiling for Construction & Building Maintenance in Barnes
It is not always possible to access your Barnes building once the scaffold has been struck and using cherry pickers is simply too expensive. To put things in perspective, our abseilers can usually complete the task for the cost of hiring a cherrypicker! and that doesn't include anyone to actually complete the work you need, it's only the hiring cost.
If you add that to the inconvenience of trying manoeuvre a massive lorry to the work area, abseiling really does make sense. Or abseilers can reach any area of your building to assist with installations or repair an ongoing issue, be it a leaking gutter, replacing glazing, adding an expansion joint or inspecting for faults.
Using abseiling for building maintenance
Our services
Rope Access Building Maintenance Services for Barnes And Surrounding Counties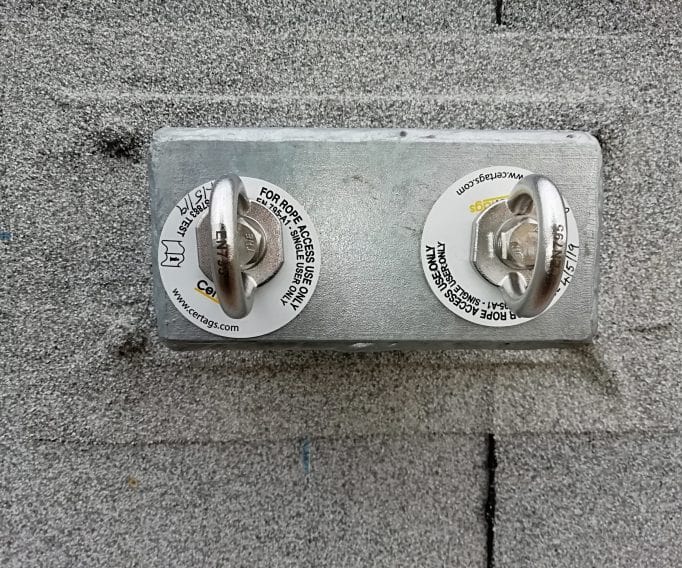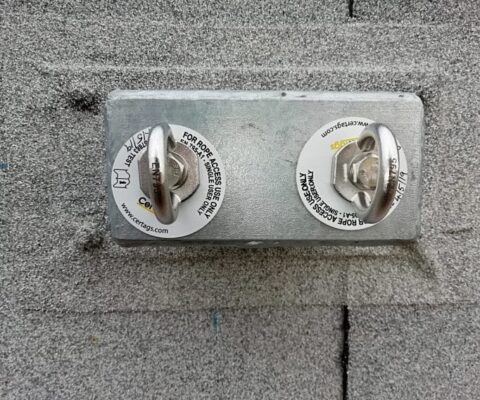 Eyebolts & Fall Restraint Testing
Periodic testing & certification of class A1 anchors and fall protection equipment.
Book Now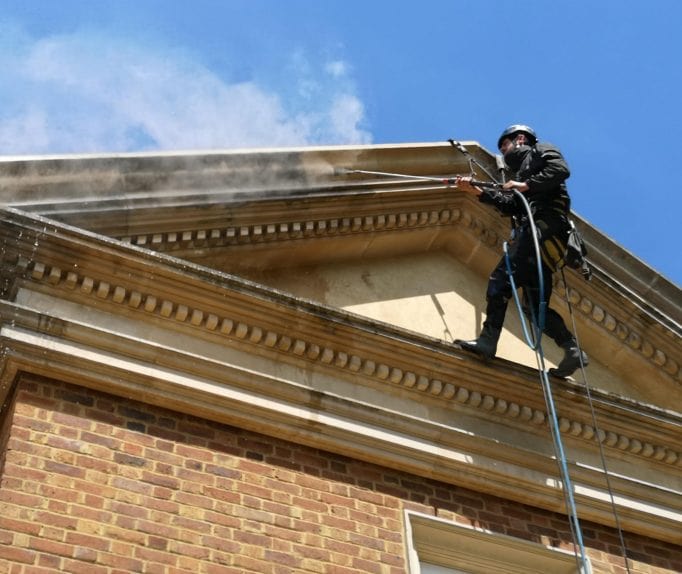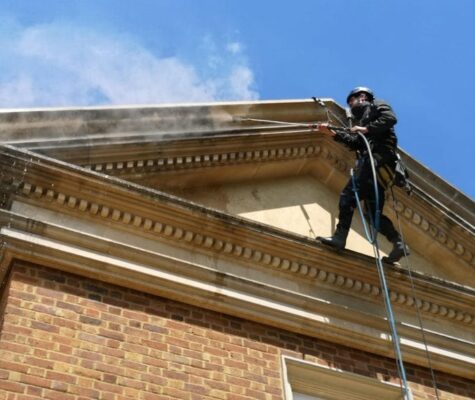 Natural Stone Steam Cleaning
Using professional stone cleaning systems and abseiling methods, stone can be cleaned perfectly.
Book Now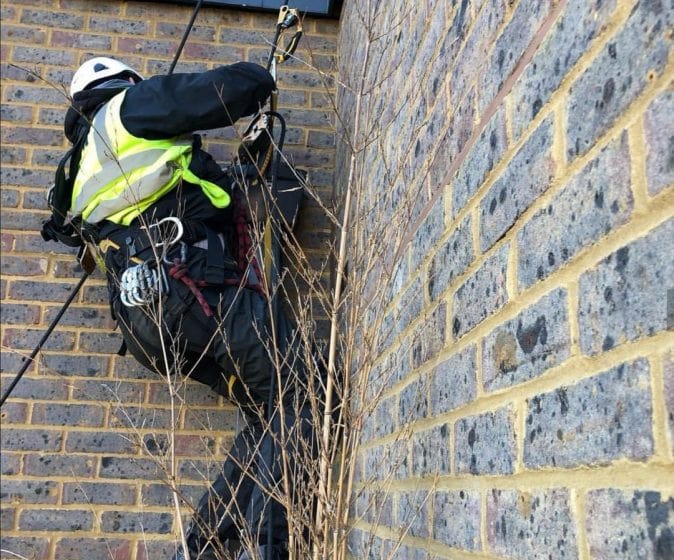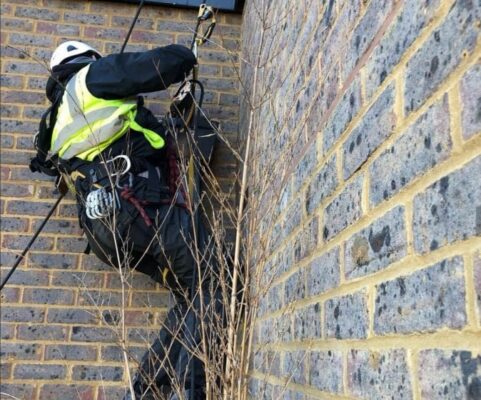 No need for scaffold or cherry pickers to repair an exterior leak. Our abseilers can do it.
Book Now
Get In Touch
Fill in the form below and we'll be in touch within 24hrs of receiving your message.
Facts About Barnes
History of Barnes
In 1889, Barnes became part of the Municipal Borough of Barnes. In 1965, that borough was abolished and Barnes became part of the London Borough of Richmond upon Thames. It appears in the Domesday Book of 1086 as "Berne". It was held by the Canons of St Paul of London when its assets were: eight hides, paying tax with Mortlake; six ploughlands, 20 acres of meadow.
The original Norman chapel of St Mary's, Barnes' village church, was built at some point between 1100 and 1150 and was subsequently extended in the early 13th century. In 1215, immediately after confirming the sealing of Magna Carta, Stephen Langton, the Archbishop of Canterbury, stopped on the river at Barnes to dedicate St Mary's church.
General Info
Barnes is a district in the London Borough of Richmond upon Thames. It takes up the extreme north-east of the borough, and as such is the closest part of the borough to central London. It is centered 5.8 miles west-south-west of Charing Cross in a bend of the River Thames.
Its built environment includes a wide variety of convenience and arts shopping on its high street and a high proportion of 18th- and 19th-century buildings in the streets near Barnes Pond. Together they make up the Barnes Village conservation area where, along with its west riverside, pictured, most of the mid-19th-century properties are concentrated.
Rope Access Window Cleaning Barnes