Transforming building maintenance and repair in Sydenham
Rope Access Building
Maintenance Sydenham
View Services
Contact Us
Abseiling for Construction & Building Maintenance in Sydenham
It is not always possible to access your Sydenham building once the scaffold has been struck and using cherry pickers is simply too expensive. To put things in perspective, our abseilers can usually complete the task for the cost of hiring a cherrypicker! and that doesn't include anyone to actually complete the work you need, it's only the hiring cost.
If you add that to the inconvenience of trying manoeuvre a massive lorry to the work area, abseiling really does make sense. Or abseilers can reach any area of your building to assist with installations or repair an ongoing issue, be it a leaking gutter, replacing glazing, adding an expansion joint or inspecting for faults.
Using abseiling for building maintenance
Our services
Rope Access Building Maintenance Services for Sydenham And Surrounding Counties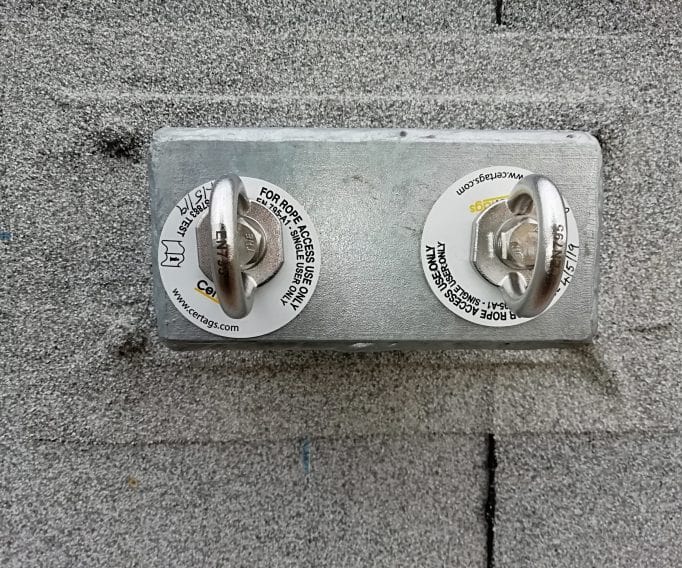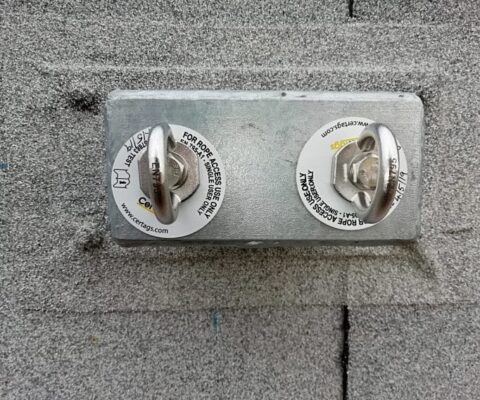 Eyebolts & Fall Restraint Testing
Periodic testing & certification of class A1 anchors and fall protection equipment.
Book Now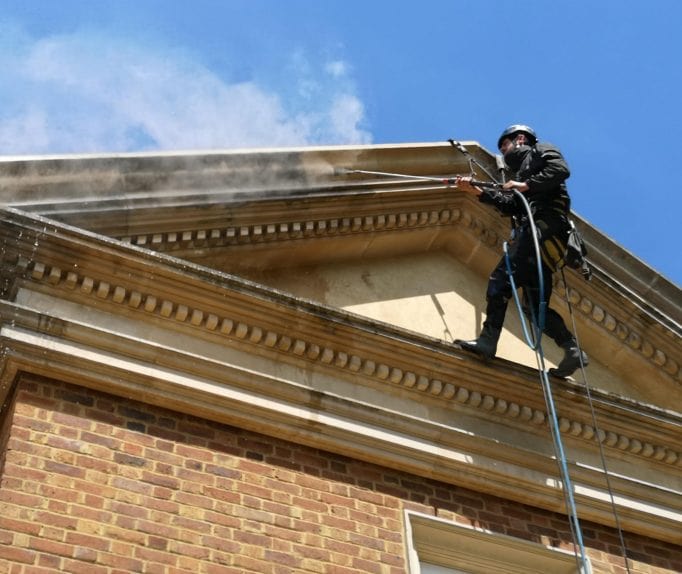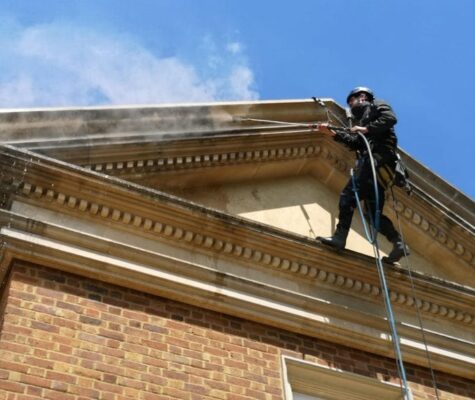 Natural Stone Steam Cleaning
Using professional stone cleaning systems and abseiling methods, stone can be cleaned perfectly.
Book Now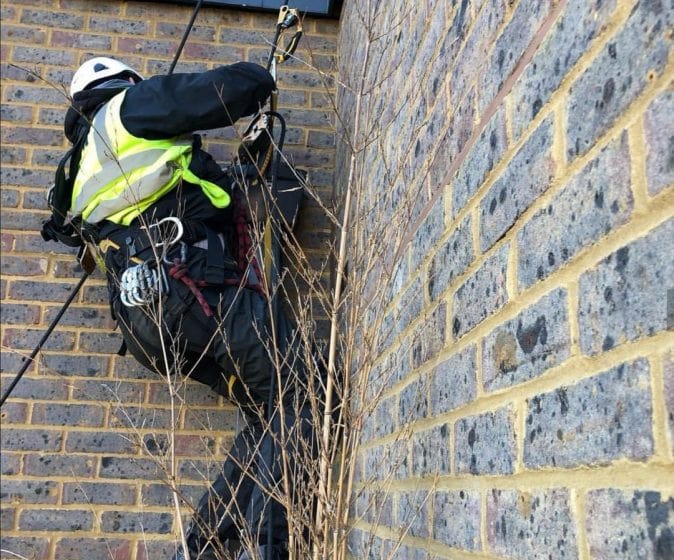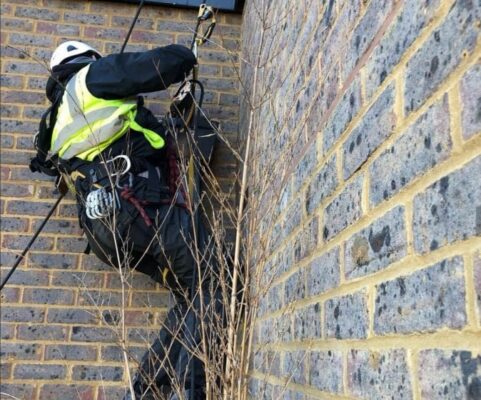 No need for scaffold or cherry pickers to repair an exterior leak. Our abseilers can do it.
Book Now
Get In Touch
Fill in the form below and we'll be in touch within 24hrs of receiving your message.
Facts About Sydenham
Sydenham History
Originally known as Shippenham, Sydenham began as a small settlement, a few cottages among the woods, whose inhabitants grazed their animals and collected wood. In the 1640s, springs of water in what is now Wells Park were discovered to have medicinal properties, attracting crowds of people to the area. Sydenham grew rapidly in the 19th century after the introduction of the Croydon Canal in 1809.
In 1851 the Great Exhibition in Hyde Park was housed in an immense glass building, called the Crystal Palace. In 1854 the building was bought by a private company, dismantled and re-erected at Penge Peak on Sydenham Hill. Exhibitions, concerts, conferences and sporting events were held at the Crystal Palace, and Sydenham became a fashionable area; many new houses were built.
General Info
Sydenham is a district of south-east London, England, which is shared between the London boroughs of Lewisham, Bromley and Southwark. Prior to the creation of the County of London in 1889, Sydenham was located in Kent, bordering Surrey.
Historically, the area was very affluent, with the Crystal Palace being relocated to Sydenham Hill in 1854. Today, Sydenham is a diverse area, with a population of 28,378 and borders Forest Hill, Dulwich, Crystal Palace, Penge, Beckenham, Catford and Bellingham.
Rope Access Window Cleaning Sydenham