Transforming building maintenance and repair in Fitzrovia
Rope Access Building
Maintenance Fitzrovia
View Services
Contact Us
Abseiling for Construction & Building Maintenance in Fitzrovia
It is not always possible to access your Fitzrovia building once the scaffold has been struck and using cherry pickers is simply too expensive. To put things in perspective, our abseilers can usually complete the task for the cost of hiring a cherrypicker! and that doesn't include anyone to actually complete the work you need, it's only the hiring cost.
If you add that to the inconvenience of trying manoeuvre a massive lorry to the work area, abseiling really does make sense. Or abseilers can reach any area of your building to assist with installations or repair an ongoing issue, be it a leaking gutter, replacing glazing, adding an expansion joint or inspecting for faults.
Using abseiling for building maintenance
Our services
Rope Access Building Maintenance Services for Fitzrovia And Surrounding Counties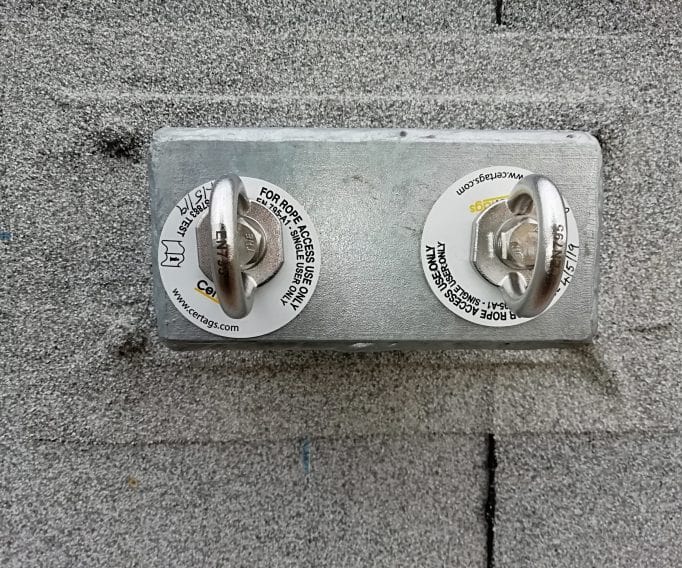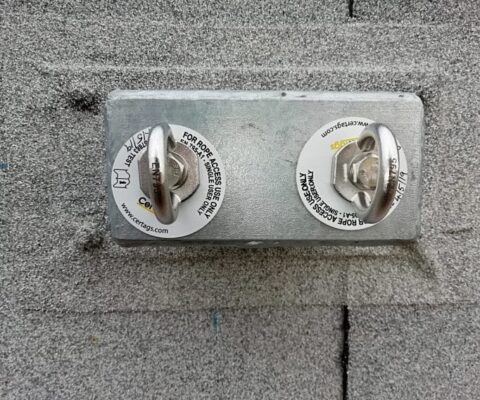 Eyebolts & Fall Restraint Testing
Periodic testing & certification of class A1 anchors and fall protection equipment.
Book Now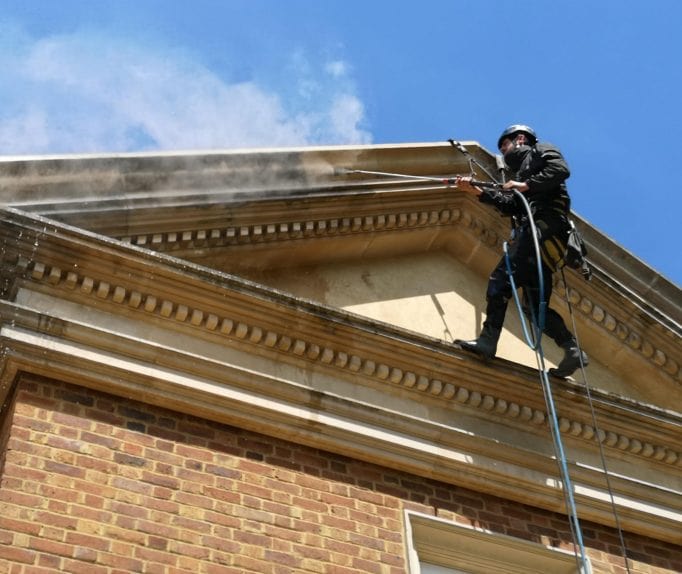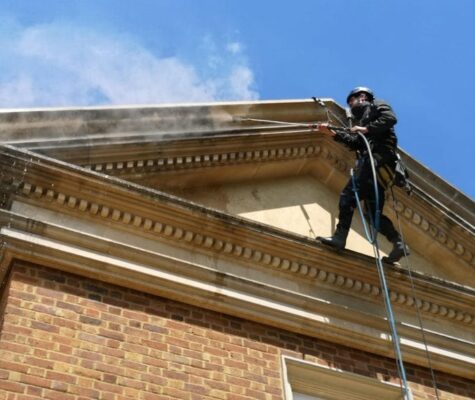 Natural Stone Steam Cleaning
Using professional stone cleaning systems and abseiling methods, stone can be cleaned perfectly.
Book Now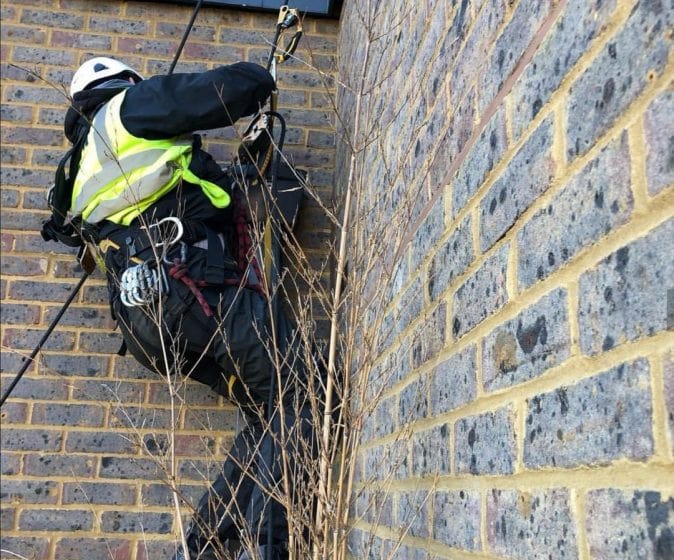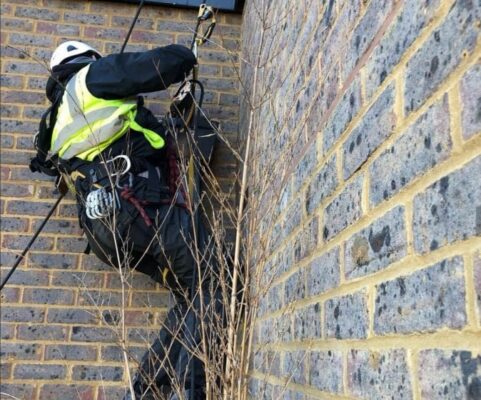 No need for scaffold or cherry pickers to repair an exterior leak. Our abseilers can do it.
Book Now
Get In Touch
Fill in the form below and we'll be in touch within 24hrs of receiving your message.
Facts About Fitzrovia
Fitzrovia History
The core area of Fitzrovia has its roots in the ancient manor of Tottenham Court – first recorded as Þottanheale, from a charter from around AD 1000, the initia 'Þ' may have been a mistake by the scribe who should perhaps have used a 'T', as all subsequent records use an initial 'T'. The manor was subsequently described as Totehele in the Domesday Book of 1086, Totenhale in 1184 and Totenhale Court by 1487.
Much of Fitzrovia was developed by minor landowners, and this led to a predominance of small and irregular streets – in comparison with neighbouring districts like Marylebone and Bloomsbury, which were dominated by one or two landowners, and was thus developed more schematically, with stronger grid patterns and a greater number of squares.
General Info
Fitzrovia is a district in central London, near London's West End. The original core area is in the London Borough of Camden, with a further area in the City of Westminster. It has its roots in the Manor of Tottenham Court and was urbanised during the 18th century. The informal term Fitzrovia was coined in the late 1930s and has varied in popularity since then.
It is characterised by its mixed-use of residential, business, retail, education and healthcare, with no single activity dominating. The once bohemian area was home to writers as such as Virginia Woolf, George Bernard Shaw and Arthur Rimbaud. In 2016, The Sunday Times named the district as the best place to live in London.
Rope Access Window Cleaning Fitzrovia